The return of rage: Chicago's legendary Riot Fest makes its 'exhilarating' return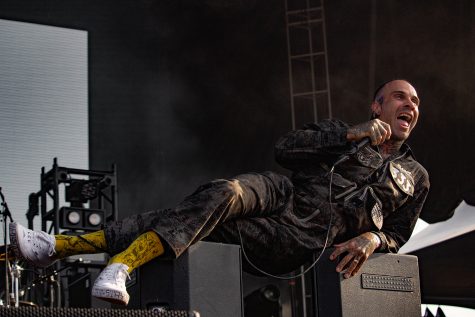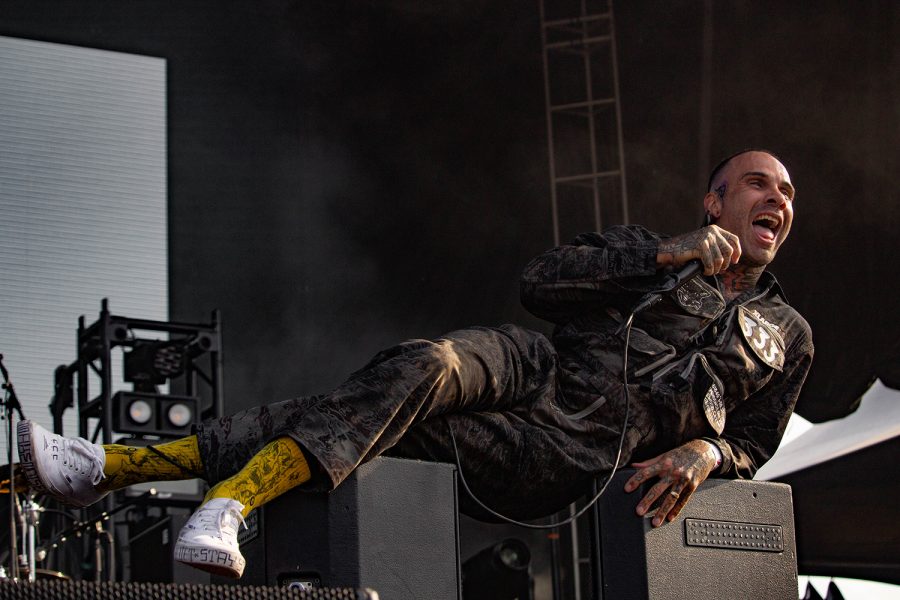 Nothing but noise blared through Douglass Park for four days straight, coming from the shrill of electric guitars, the screams of carnival riders or the insults from the rude clown in the dunk tank.
Riot Fest, held Sept. 16-19 in Douglass Park, 1401 S. Sacramento Drive, featured more than 80 performances on five different stages, with tickets ranging from $45-$200.
Riot Fest offered free admission for volunteers and a chance for North Lawndale community members to win free admission.
Proof of vaccination or a negative COVID-19 test was required for entry. Riot Fest also offered on-site rapid antigen testing and required masks in all indoor spaces.
Avondale resident Hayro Leon and Logan Square resident Juan Valerio came to the festival together this year. The brothers-in-law have attended Riot Fest in years past, and in 2017 Valerio proposed to his now-wife at the festival.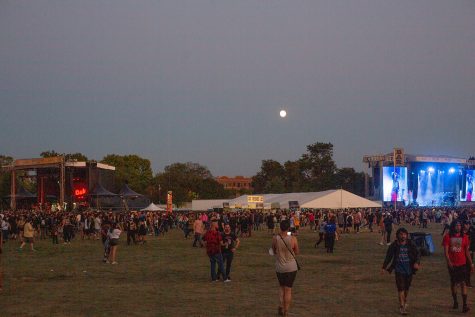 Both said this year was a different experience due to COVID-19, with the duo being more cautious about where they stood in the crowd. Leon said he feels the artists and crowd structure have changed to align with health concerns.
"From standing all the way back I was like, 'Okay, well, I can be less cautious about it,'" Valerio said.
But Leon and Valerio said they planned to get tested after the festival, especially after being in the Rise Against mosh pit earlier that day.
An extra day — Thursday, Sept. 16 — was added to the Riot Fest experience this year after the two Sunday headliners, Nine Inch Nails and the Pixies, dropped out of the lineup with little notice, with festival organizers compensating Sunday ticket holders by allowing them to also attend the Preview Party.
The 2021 lineup underwent major changes leading up to the festival, with other artists also dropping out, but it still included performances from the Smashing Pumpkins, Lupe Fiasco, Coheed and Cambria, Slipknot, Machine Gun Kelly and classic Riot Fest performances from Gwar and Andrew W.K.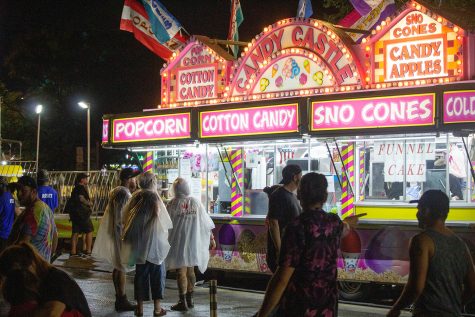 Appropriately, a handful of native Chicago bands made appearances, such as Knuckle Puck, Alkaline Trio and Beach Bunny.
Chicago's own Goose Island Brewery was a festival partner, with bartending tents placed around the park, and the brewery held a competition, offering people the chance to trade their bad tattoo for a new one. Each day of the festival warranted a wall covered with polaroids of festivalgoers' bad tattoos.
Derrick Baker, a 2010 graphic design alum from Columbia, once again held a merchant's tent for his brand "Relish" at Riot Fest as he has every year since 2016 to sell his one-of-a-kind T-shirts.
All of Baker's designs are based on Chicago, from the architecture to the culture, and the edgy punk scene of Riot Fest goes hand in hand with Relish designs.
Baker grew up in the suburbs of Chicago, but said when he attended Columbia he was introduced to the city that now inspires all of his designs. To fit his Chicago pride, Baker asked every customer who purchased a T-shirt to take a shot of Jeppson's Malort, the Chicago staple from Pilsen.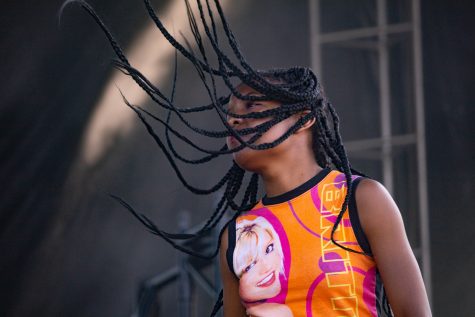 Aurora resident Sonia Richardson excitedly waited for the Run the Jewels concert and said Saturday was the only day she and her husband planned to attend the festival, which they try to attend every year because it coincides with their wedding anniversary.
"The atmosphere here has always been, every single time that we've come here, just accepting and friendly, and there's so much embracing of all things that are good," Richardson said.
Humboldt Park resident Julissa Barnes was a four-day Riot Fest patron and said the music featured "something for everybody."
Barnes' favorite performances were from Big Freedia and Chicago native Vic Mensa. During Big Freedia's performance, eight volunteers from the crowd were invited to dance on stage. Barnes, being in the front row, was chosen.
"I definitely volunteered, and she definitely picked me to come on stage, and I shook what my momma gave me. It was awesome," Barnes said. "It was very exhilarating."
This was Barnes' first year at Riot Fest because she typically does not listen to the artists on the lineup. However, she said she will definitely attend next year.
"I do feel like a lot of people have a misconception of Riot Fest, or maybe that it's not as … inclusive, but I definitely think it's something for everybody," Barnes said.