Supporters rally in solidarity of Chinatown businesses negatively affected by coronavirus fears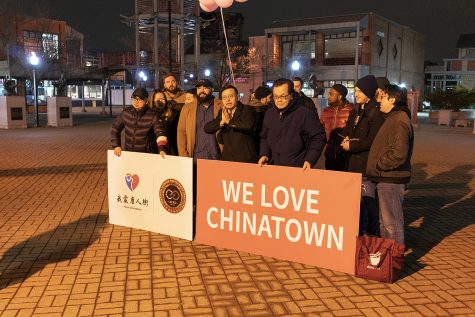 With the global coronavirus epidemic gradually worsening as the number of cases climb worldwide, many Asian-owned businesses in Chinatown are losing customers as some people are associating the coronavirus with people of Asian descent.
To support these small businesses, residents from across the city gathered in Chinatown Square to restaurant hop, fill their stomachs and support local businesses.
Jose Corcoles, a teacher at Marwen Center for Visual Arts and bartender for Cafe Ciao, and Carlos Matias, Midwest regional manager for spirit importer CNI Brands, jumpstarted the hop, held Monday, Feb. 24, following a Facebook conversation they had about businesses in Chinatown.
"[Corcoles] posted an article about the stigma of the coronavirus bringing down business in local restaurants by 50 to 80%," Matias said. "I commented, 'Hey, I was just there last week; I didn't even think twice to not go down there. We should probably start something.'"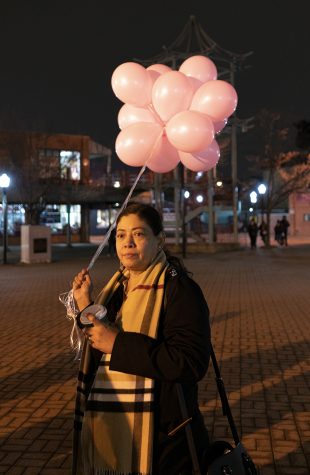 Gideon Yim, a friend of Matias, said some of the Facebook comments on Matias' post were "nasty" and "racist."
In response to the issue, Matias and Corcoles decided to host the restaurant hop so Chicagoans could show their support to the impacted businesses.
Not everyone was thrilled with the idea, though.
One response to the Facebook event page read: "You guys can go catch the virus, I'm good. I ain't risking it. I heard around 1,000 people from China arrived to Chinatown with their family members. Fleeing the virus outbreak. What makes you think we would put our families in risk for other people's business."
This is one example of racist backlash to the coronavirus as people associate it with individuals of Asian descent due to the virus' outbreak in Wuhan, China. However, the virus has no linkage to Asian people. Rather, it is a disease originating from animals such as camels, cattle, cats and bats, according to the Centers for Disease Control and Prevention.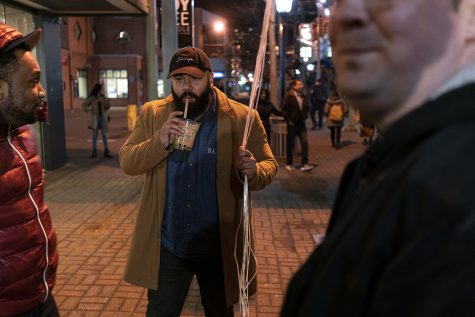 "A lot of fear-mongering that's going on is rooted in racism," Corcoles said. "It's really ironic that this country would demonize another group of people and accuse them of bringing over diseases considering how this country was founded, which was off the backs of bringing in disease and [the] genocide of a whole [group of] people."
Although the Facebook event listed 217 people going to the event and 868 people interested, turnout was nowhere near the amount projected. Still, Corcoles said he was fortunate to have excited supporters show up.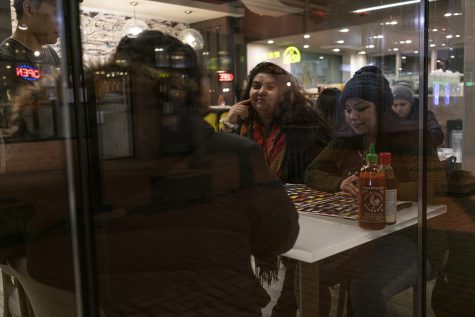 "We expected five or 10 people … all of us getting together to go eat some food and a week later we had over 1,000 hits," Corcoles said.
Allan Chow, an employee of Chowbus—an online food delivery service in Chicago that introduces people to Asian food—attended the event to encourage people to go to Chinatown and support local, hidden businesses.
"Coronavirus isn't just an Asian thing," Chow said. "It definitely started there, but viruses don't care. It affects all of us."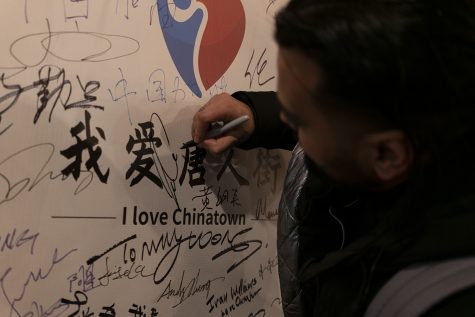 Katie Sauer, a sales manager and co-founder of the liquor distributor Momentum Beverage Team, and Steven Miller, a portfolio manager, learned about the event through Instagram.
"We were first a small local business and we realized how important it is to support small businesses," Sauer said. "We just wanted to do what they would do for us."
Miller said for years he has enjoyed going to Pop KTV, one of Chinatown's karaoke bars, and Strings Ramen Shop.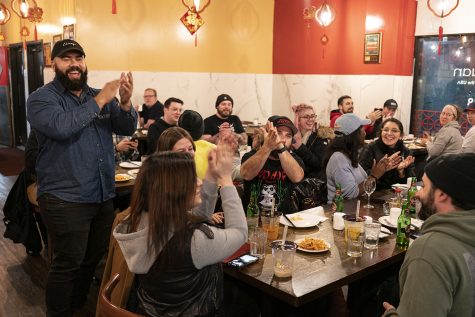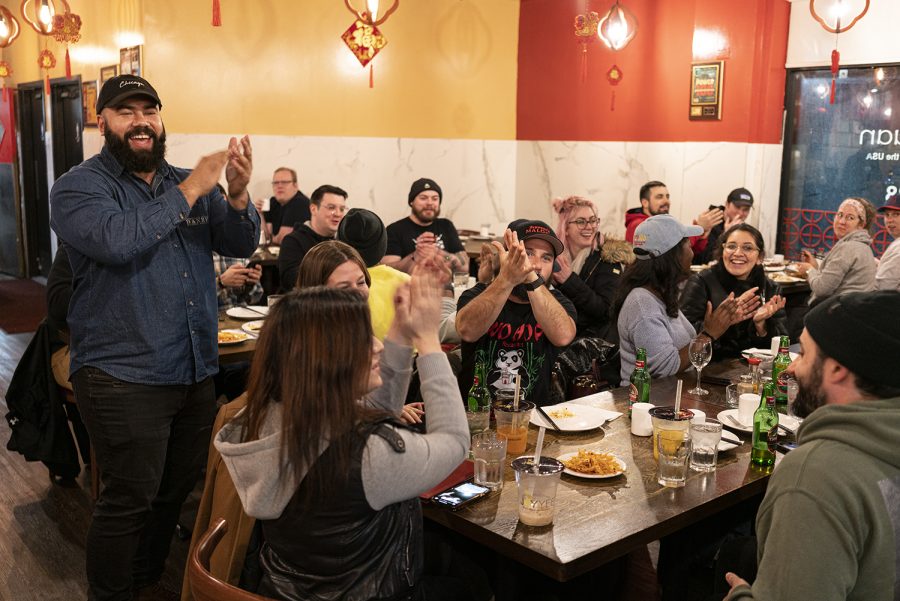 "The stigmatization is silly and racist," Miller said. "We should all support great local businesses that we've been coming to for years. They're part of Chicago. They're part of this community."
Ultimately, Corcoles said he hopes money pours into Chinatown and all fears surrounding Chinese people and the coronavirus are dispelled.
"Life is too short to be lived in fear," he said. "If you live your whole life like that, what a waste."