Students start grassroots effort to provide a student newspaper to UIC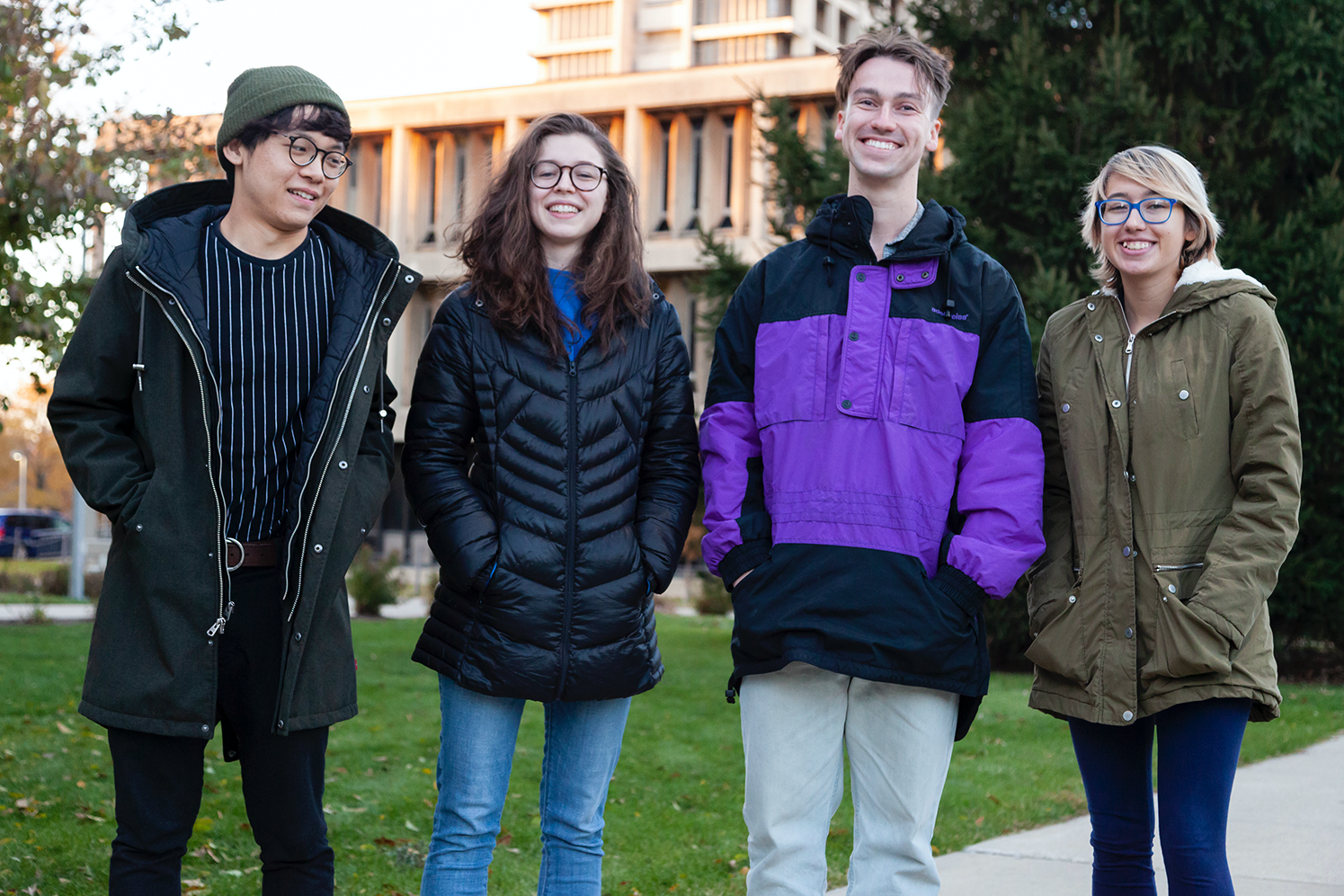 Last semester when student workers went on strike at the University of Illinois at Chicago, no one on campus knew what was really going on amid conflicting reports. The misinformation highlighted the need for an independent, student-run newspaper.
Brody Ford, senior political science and communications double major, was creating a documentary on the strike for the Roosevelt Institute when he connected with Sophia Lackens—junior urban studies major, who had created a social media page to post memes of the strike—and Maricel Ortega, senior English major, who ran a student strike group.
Eventually, about 20 students, including Brian Lee, a senior marketing major who works in design and writing for the paper, joined together to create the Bonfire newspaper for the UIC community, funded by the college's student government. The yet-to-be-launched online-exclusive platform is currently in the works as content creators join in a grassroots effort to produce material for the launch.
"The strike [made] us more aware of how important a free press was and how much we needed it, because there wasn't a lot of media attention toward the strike;  a lot of people are really misinformed about it," said Ortega, who writes and edits for Bonfire. "Students have probably been thinking about it for a while, but that woke us up."
Although the school has a news platform, UIC Today, it is run by the Office of Public and Government Affairs rather than students, operating more like public relations than journalism, Ortega said.
The Bonfire's purpose is to talk about the big issues students are facing on campus, from new construction projects, possible strikes, upward enrollment and financially inaccessible dormitories.
"Serving as a watchdog and holding our authorities accountable because our administrators, they make massive profits … and then [we wonder] why we don't have all the  resources that we need," Ortega said.
One way the Bonfire team will act as a watchdog is by filing as many Freedom of  Information Act requests as possible, with one story already in the works from FOIA-retrieved daily campus crime logs, Ortega said.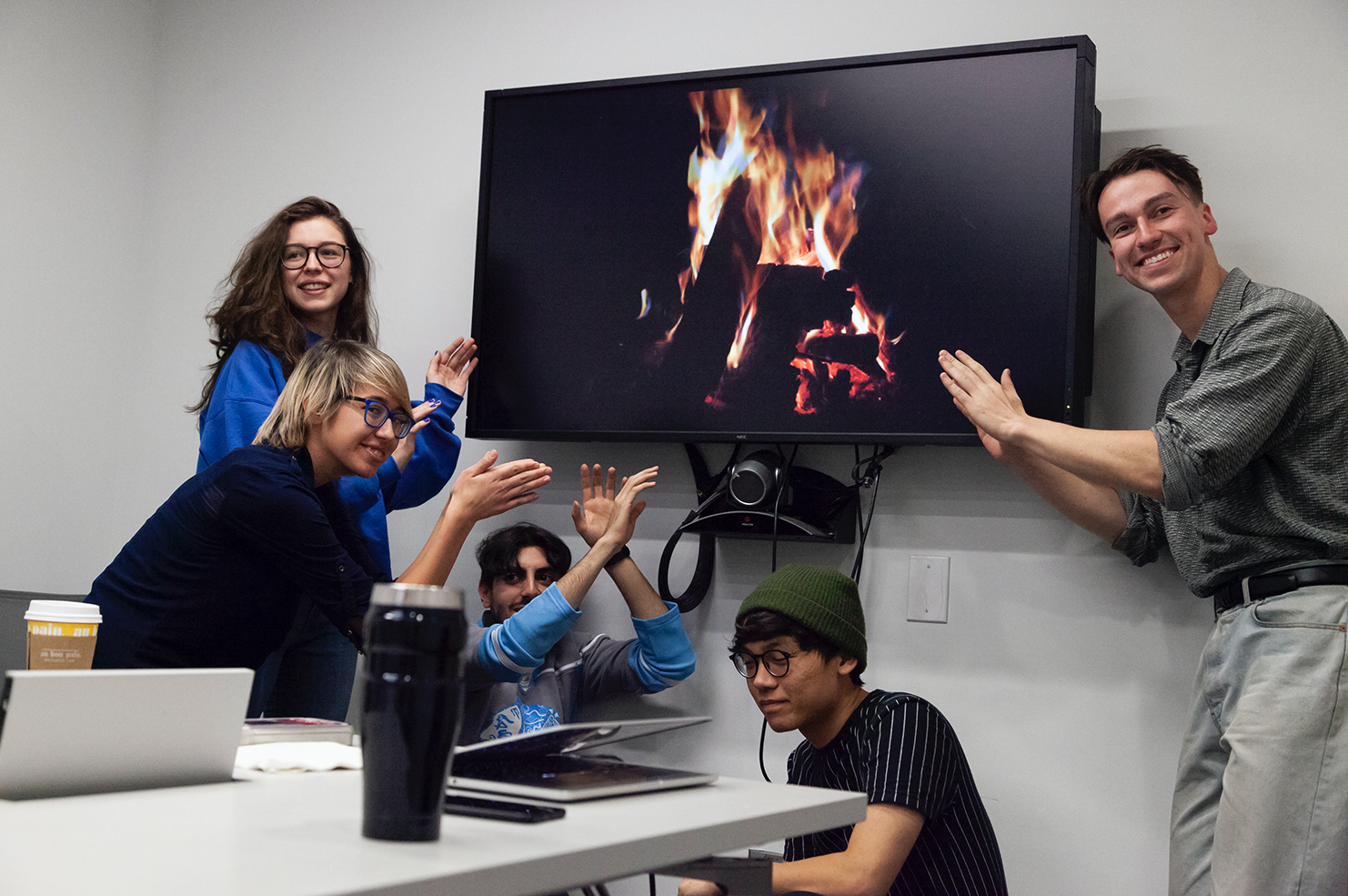 At the same time, the Bonfire will also have a satire and op-ed section because they "understand we're all stressed and sometimes we need to laugh," Ortega said, with many of those pieces speaking to the common UIC experience  at such a big, commuter-dominated school.
"There's not that community presence at UIC, but we all have a shared experience of going here," said Lackens, who is working closely within the satire and op-ed section. "We're all going to Dunkin', we're all spilling Dunkin' in our lectures; we're all falling on the ice outside the library. [We're] building that community through laughing at our shared experiences."
The satire section will also poke fun at the college and its leaders, with one article in the works breaking down the UIC chancellor's birth chart to provide some insight into his decision-making.
"If you're able to get people … further civically engaged with their school and community, that helps that investment in journalism throughout," Ford said.
The students recognize that young people are less inclined to read written journalism nowadays and have accounted for that through an emphasis on photography, videography, memes and graphic design, Lackens said. At the same time, though, Ortega said there is a renewed focus on the news among Generation Z.
"Do young people read journalism? Get them while they're young—show them the importance while they're still in school," Ford said.
For them, a big danger to journalism is the lack of focus on local news. This emphasis is seen when asked who Bonfire counts as their news inspiration—South Side Weekly, City Bureau, University of Southern California's Neon magazine and Invisible Institute, they rattled off.
"The financialization of higher education is a nationwide problem, and I think that it has to be local. People aren't going to reader-engage with nationwide trends," Ford said. "They have to see it happening in front of them; they have to have their friend in class tell them why it's important."
Bonfire is stepping up to be that local presence—so local, they're probably sitting next to you in class.