Student-led initiative creates tentative contract with Soldier Field to hold in-person graduation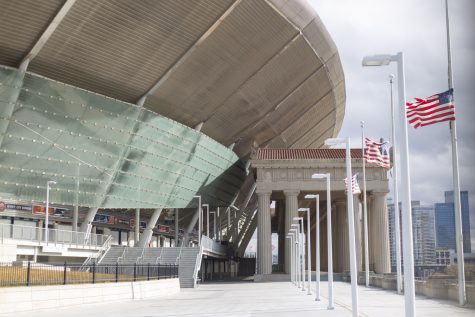 Update April 5, 9:20 a.m.: Nathan Branch said the local radio station WBBM-FM, also known on air as B96, has pulled its partnership with #CommenceAnyways and will no longer be promoting the commencement initiative. 
Update April 8, 5:05 p.m.: Ticket prices are $7.50 per guest, not $42, as previously stated.
Soon after creating their student-led initiative, #CommenceAnyways, senior public relations majors Jahmelah Miller and Nathan Branch have talked with officials from Soldier Field to obtain a contract to host a socially distant in-person public commencement ceremony for all 2020 and 2021 graduates at Columbia.
Miller said they hope to have a livestream, but this is an opportunity to provide a hybrid experience for students.
"We're maintaining the safety for the people that can come, and we're maintaining … an experience for those who want to be there but can't come," Miller said.
Despite the college finding it unlikely to plan and host an in-person event on "such short notice," as reported by the Chronicle on March 5, Miller said she and Branch were already able to tentatively agree on a contract that includes a two-hour ceremony on May 16, and access to most of Soldier Field's resources and the field itself.
The initiative has raised only $2,195 of its intended $25,000 goal on GoFundMe, but if Miller and Branch do not reach their goal or if the ceremony does not take place, all donations will be refunded to donors.
The tentative contract includes access to the stadium's security, labor crews for cleaning and sanitation protocol, stadium risers and folding chairs for evenly spaced-out seating.
The deadline for paying for the ceremony is currently April 18, but Miller and Branch are asking interested students to register as soon as possible.
Miller and Branch said if commencement takes place, they plan to have hosts Nina Hajian and Gabe Ramirez from the "Gabe and Nina Morning Show" emceeing the event.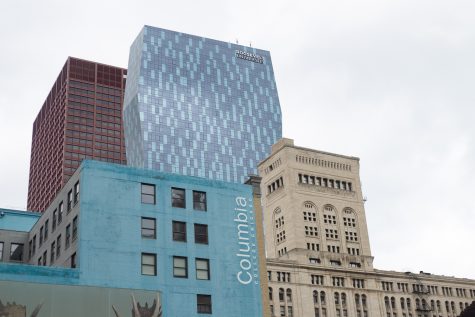 According to an email sent to the Chronicle by Miller on March 10, the tentative contract allows use of the stadium's sound system, video boards, a camera operator for a live-ceremony feed and will allow each graduate to purchase up to four tickets for family members, which are $7.50 per person.
"Don't get it twisted, because we're students, don't think we're trying to go to some rundown theater … and do the cleaning ourselves," Branch said.
Ideally, Miller said they would want students to choose between the unofficial ceremony she and Branch hope to host and Columbia's virtual graduation.
Many institutions have begun changing or adapting their commencement ceremony plans for this spring to include in-person and hybrid options.
As reported by The Daily Illini on March 9, the University of Illinois' commencement will be held virtually, but the university is planning in-person, private stage crossings for 2020 and 2021 graduates. Over the span of eight days, students will be allowed to schedule a 15-minute time slot to have photographers take portraits and videographers livestream and record the event for a "virtual conferral of degrees."
Roosevelt University's commencement ceremony will be held virtually, but the school is also offering students the opportunity to cross the stage at the Auditorium Theatre during their Graduation Walk events. If students are not interested, they have the option to not purchase a gown or attend the event.
Despite their commencement ceremony being held virtually, DePaul University is planning on debuting outdoor activities and events over 10 days in May with input and help from DePaul's Student Government Association.
In the same fashion, the Illinois Institute of Technology and the School of Art Institute of Chicago will both hold their commencement ceremonies virtually, but students will have the same option to not purchase commencement regalia to avoid additional costs.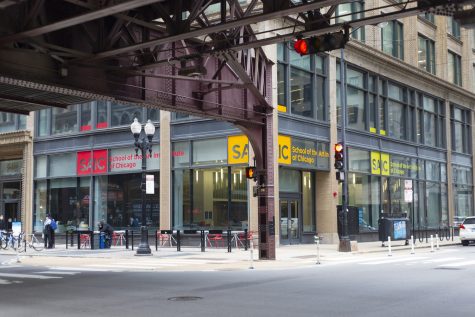 Currently, Columbia is hosting its commencement ceremony virtually on May 15 and as per the graduation fee policy, the graduation fee is $175 and nonrefundable.
Though they do not expect every student to take part, Miller said she is requesting that any graduates from 2020 and 2021 who are interested in being part of an in-person commencement email her at commenceanyways@gmail.com with their full name, graduation year, department, major and minor and an email address to be contacted at.
Since this event is not being organized by the college, Miller and Branch said they are asking interested students, graduating seniors and families to register and consider donating to their initiative.
"The only way that this works is if the students participate," Millers said. "They participated in the survey; they voiced their concerns in saying that it was [not fair] that they weren't given this opportunity. Now they're given this opportunity, and we need them to sign up."