Student filmmakers 'heartbroken' after suspension of practicum projects
This article is part of the Chronicle's series "Difficult to Transfer" in which we explore how departments are transitioning arts-based courses online due to the coronavirus, or COVID-19, pandemic.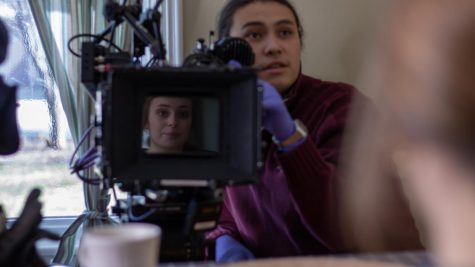 Isaac Lowry and Earl Davis have been looking forward to their practicum projects since their freshman year at Columbia. Just a week before they were supposed to start filming, classes were suspended due to the coronavirus.
"We were both just in disbelief. … We were just kind of sitting there, staring at the wall," said Lowry, a senior cinema art and science major. "Personally, I feel a little robbed because they just decided to [say], 'Oh, we're just not going to do the projects this semester.' No, I worked my ass off to get this opportunity."
Practicum courses are capstones—in this case projects collaborated on by film students across disciplines that result in the production of a short film before graduation.
The course is also highly selective, with students either nominated or selected through applications for participation. Approximately five students from each discipline typically make the cut for the course that can total up to 70 total students. Each semester, the five practicum films are entirely funded by the college, allowing students of all grade levels to collaborate in the production of a short film. There is a fee for enrollment in the course, which, depending on the number of credit hours the course is worth for each student, can reach up to $230.
Carolina Posse, an assistant professor in the Cinema and Television Arts Department, said in an interview with the Chronicle March 20 that faculty have been meeting regularly to figure out how to move forward.
"We're not canceling productions; we are suspending them," Posse said. "The plan is we are going to continue with pre-production of those five films … so that clerical work can still occur to prepare for in case we shoot during the fall or later."
Out of the 75 students involved with this year's practicum films, Posse said 20 are seniors. Ideally, she said seniors will be able to shoot this year's practicum films in the late summer or fall, though the department has no firm decision as of yet.
Posse said, "everything is on the table" for faculty, including shooting over the summer in order to ensure practicum remains a positive experience for students.
Michael Knauer, a junior cinema art and science major and assistant director for the practicum film "How to Kill a Dead Guy," said working during the summer may present more issues than solutions in the long run.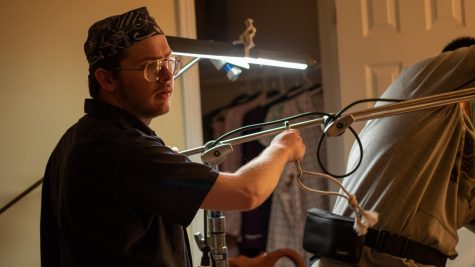 "My main fear right now is that some of these productions are just going to get completely canceled and never completed at all because of different logistical things that are going on in the summer," Knauer said. "Some people might not be here in the summer. Some people might be graduating and moving on to LA."
Davis—a cinema art and science major and the director of photography for the practicum film "How to Kill a Dead Guy"—said the shift in pace has been difficult to cope with. Now that the pre-production work is complete, he is unsure how long the film will sit on the back-burner before being completed.
"The only way I can describe it is it's heartbreaking," Davis said. "I can't be mad because there's nothing to be mad at. It is what it is."
Practicum projects are especially important for seniors like Lowry and Davis as the films often compete in festivals, which Lowry said is the main way young filmmakers can establish a reputation, find jobs and make industry connections vital for success in the film industry after graduating.
Posse said in order to satisfy the missing production aspect of the practicum class, the creative heads of production teams will come together to create a piece of "derivative work" based on the original shooting script.
"They are pretty much saying, 'It could be a film, a photo series, a song, whatever,'" Lowry said referring to how student work will be evaluated for grading. "'Whatever you guys do, just try to capture the theme of the original project, but really you don't even have to do that, either.'"
Posse said the college is willing to fund festival submission fees for the films that have been delayed, as well as the derivative work produced in the course. She emphasized that it is important for students to look at this period in a different light.
"Considering the limitations that we all have, we are looking at this as an opportunity for us," Posse said. "It's an innovative form, looking at [the films] from a different perspective, and looking at it as an opportunity rather than a challenge."
While this concept is appreciated, Lowry said the situation is far from ideal.
"It seems really open, which is cool … but I don't want to be constrained to making a half-assed version of my project," Lowry said. "Nobody seems excited about the idea that we've done all of this work for a project … and they're like, 'Oh, okay, go shoot something else. And you can't organize the crew, and you can't have any money and you're probably going to have to shoot on an iPhone.' It's like, oh, geez, okay."