Student brings African heritage to the Chicago fashion scene
Fresh off a New York City fashion show, designer Imani Kutti had little time to celebrate because come Monday morning, it was back to her part-time job as a boutique manager, on top of being a full-time student.
Kutti, a junior design management major, was invited to present a collection at New York University for its Feb. 28 Black History Month fashion show, the theme being "African Fairy Land." With only a month's notice, she created a collection of African-inspired designs for the runway.
Normally, Kutti's fashion line, Ivory Kutts, is composed of pieces for the average consumer, such as a full line of jewelry, tops, bottoms and dresses. All of her pieces draw inspiration from her African heritage, which also bleeds into her styles, patterns and fabrics.
Kutti started her line in early 2017 when African style was not as popular in Chicago, she said.
"I got a lot of recognition because people were like, 'Oh, this is really cute, and it's different,'" she said. "That's what helped me continue with the influence of my African background."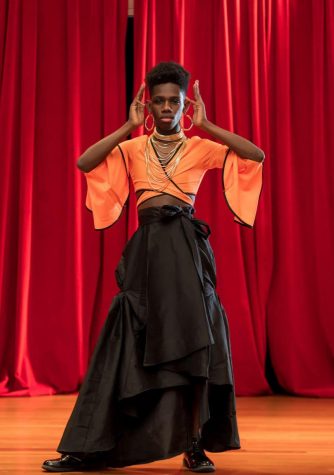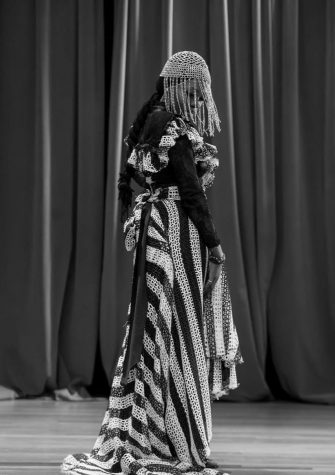 As a child, Kutti began sewing traditional West African kente cloth—colorful, patterned silk and cotton fabric. Her uncle taught her how to stitch on the easy-to-sew fabric and pushed her to pursue fashion because her African designs were "much needed" in the world.
Kutti's father, who is from Nigeria, is a fashion designer and has his own menswear fashion line. While her father's work inspired her, Kutti said she still had to learn the business side of fashion on her own.
From her line's inception, culture has played a large role in Kutti's brand. She said she named her line "Ivory Kutts" after her mother's country of origin, the Ivory Coast.
Now, Kutti said she is mixing it up by adding new fabrics and modern shapes along with the kente cloth to create an eclectic aesthetic. She incorporates beaded fabrics, colorful kente cloth ruffles as accents on body-con dresses, and often adds a traditional headscarf to an otherwise Western look—all in the name of giving the consumers some diversity.
Diversity is the staple of Ivory Kutts, Kutti said.
"If I was to remove [diversity], I feel like my brand would have lost itself, lost its touch," she said.
Treva Johnson Salaam, the owner of Bronzeville Boutique, said she first met Kutti three years ago when she came into the store looking for a job, long before Kutti established her brand. Johnson Salaam said she told Kutti to go to a job training program before applying to work at the store, but when Kutti did not qualify for the program, she came back to ask for the job a second time.
"I noticed she did all that to try to come and work for the store," Johnson Salaam said. "That showed initiative. So, I gave her a chance."
Three years later, Kutti has worked her way up to a management position at the boutique. Johnson Salaam said she and Kutti will often collaborate on new ideas for the store, and for Ivory Kutts.
"She's a very intelligent, dedicated, focused young lady, and she really applies herself to whatever she's doing," Johnson Salaam said.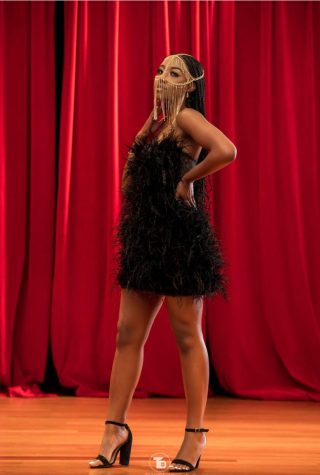 Being involved with the boutique has also helped Kutti overcome one of the biggest hurdles she has faced in fashion: getting her work out into the world.
She said it's difficult to be a "one-man-band" in the industry. She sells some of her own designs at the boutique, and many designs come through the store that are a source of inspiration, Kutti said. By working there, she has learned more about the business side of fashion, adding that designing cannot be the "end-all, be-all."
Her next project is to find a manufacturer for her designs so she can reach a larger customer base and allow others to do the sewing. Kutti also hopes to include menswear and plus-size clothing into her designs.
Unfortunately, Kutti said coronavirus-related shutdowns have made it difficult for her to get the fabrics she normally to design her clothes. However, she said she's using this time to focus on her summer collection.
"As a brand that is still growing as I grow," Kutti said, "the more I learn, the better the brand gets."