'Smorgasbord-esque' band prepares for crowd-surfing show to celebrate new EP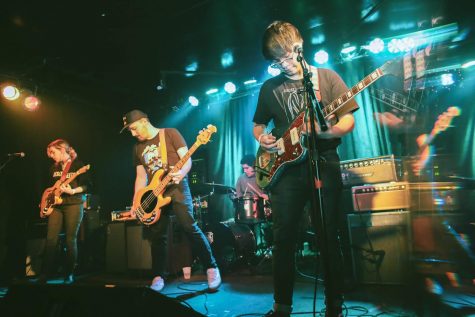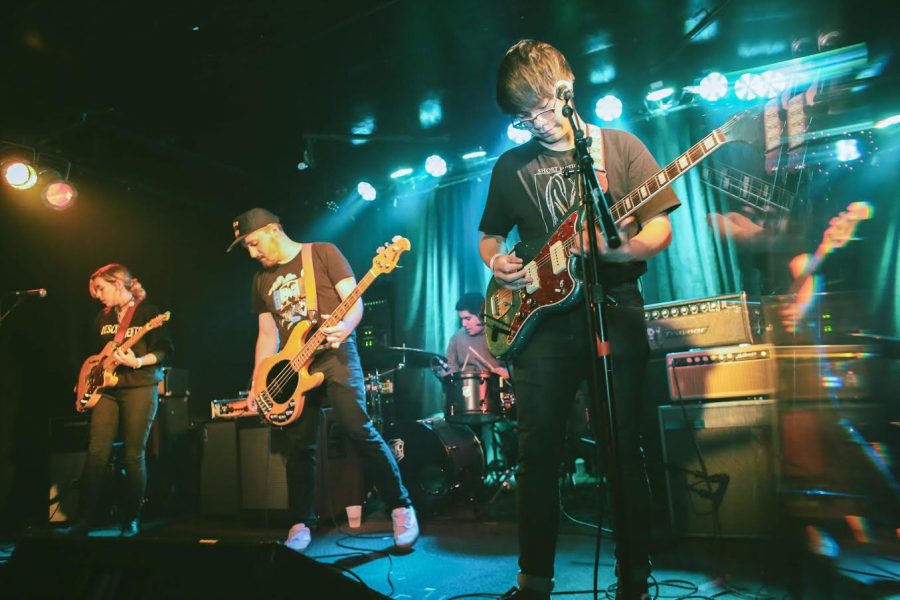 After winning a local Battle of the Bands competition in Elgin in 2017, Mt. Pocono released its first EP.
The band was completely taken by surprise at how quickly it was picked up by audiences.
"It was weird … people were into it and we weren't really expecting that," vocalist and guitarist Julian Medriano said.
With its new five-song EP⁠—"Fear of the Savannah, Terror of the Suburbs"⁠—set to release July 28, Medriano said the music is more polished and cohesive this time around, compared to its last EP. When the band first formed, he said its songs were experimental.
In light of the upcoming release, Medriano said the band still does not have a set genre it falls back on as each of the four members—including Emily Buttermore, Brandon Garlick and Jonathan Alvarado—bring their own style and music background to the table.
"I always say [we are] either a smorgasbord of sounds, or I would say, if you went to Denny's, we would be the breakfast sampler," Medriano said.
With traces of indie, hip-hop, punk and rock, the band introduces a more aggressive and dance-style vibe to its Chicago fans.
The four-member band had known each other for a while before they came together as one. Most of the members had been a part of others bands before Mt. Pocono, and after some random jam sessions, Medriano realized they all actually sounded good together and should get serious about creating music.
"We taught each other how to play our instruments," Medriano said.
The band has played a number of shows in basements and at small Chicago venues, but nothing compared to the less-established, but more high energy and edgy house shows in the suburbs.
The release show will be played at one of the band's favorite venues, Kitchen Beat Down, a giant show held in bassist Garlick's house; Medriano said the band has been playing the show for a while and there are a number of bands playing in one night.
The no-admission shows are alcohol and drug free, and are open for the public's enjoyment. Medriano said there are two main stages, one in the kitchen and one in the front room. Although it may be in a house, Medriano said it does not hold people back from crowd surfing and creating large mosh pits.
Medriano said the band recently went on its first mini tour earlier this year. During the weeklong excursion, the band had a number of eventful experiences, including a flat tire on the way to a show in Pittsburgh and a visit to the actual Mount Pocono in Pennsylvania.
"It was like a nice vacation for all of us to chill out, " Medriano said.
Unlike other bands that got started in the suburbs, Medriano said most of its listeners are from the city and the band has been fortunate to land as many shows as it has.
"If you have an opening slot on something, we'll hop on it." He said the band prefers to let gigs come to them instead of searching for jobs.
The band plans to tour more of the U.S. once its latest EP is released. Medriano said they are all excited to get it out to listeners, because this is the first time that any other band member, other than himself, will have vocals featured on the recordings.
"There are a lot of bands that are really sick, but they can sound all the same," Medriano said.
As for its live performances, audience members can look forward to whipping up some breakfast in the kitchen, and then moving to the house's living room to enjoy the breakfast platter band.