Sequence Ch!cago showcases local artists at Navy Pier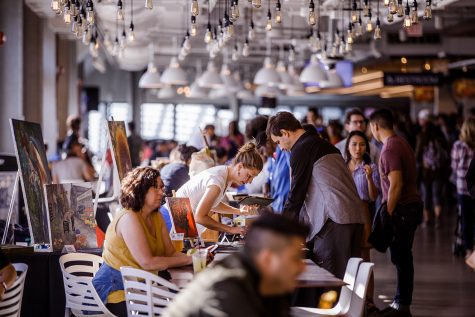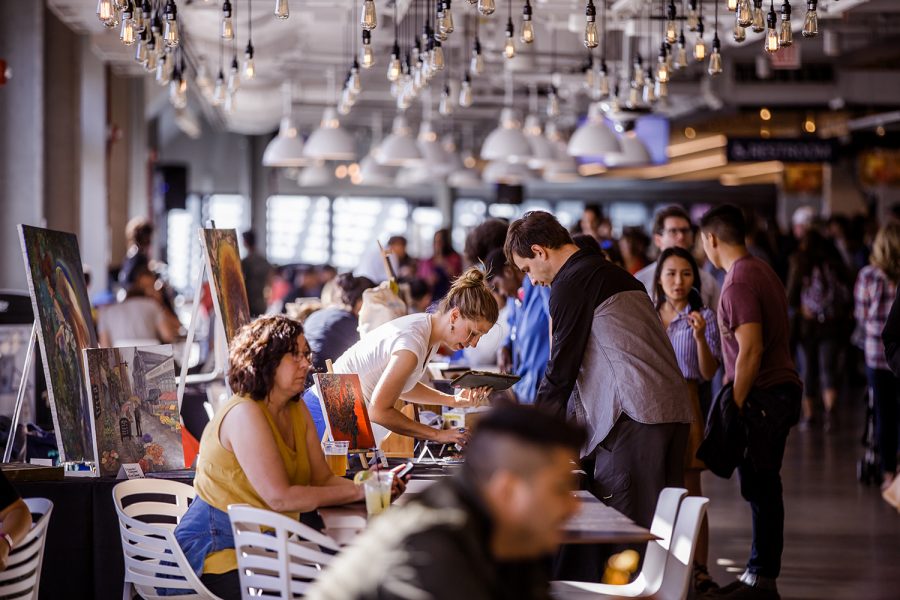 Market vendors selling various goods are surrounded by several indoor stages showcasing local bands from jazz to soul to rock, as part of Navy Pier's third annual Sequence Ch!cago event
happening now.
Throughout November and December, Sequence is highlighting some of Chicago's local artists, and because Navy Pier, 600 E. Grand Ave., has been working on becoming a year-round tourist destination, the free event is the perfect way to engage people in fall and winter, said Navy Pier Program Manager Dylan Hankey.
Sequence Ch!cago will have markets on Saturday afternoons and two larger concerts, both at the Aon Grand Ballroom, 840 E. Grand Ave.: Housegiving on Nov. 27 and A Blues Christmas on Dec. 20, which will conclude the event series.
Hankey said the idea behind Housegiving came from Chicago's house music scene, since the night before Thanksgiving is a big night for house music.
He said they wanted to bring local music and a neighborhood feel to the location because tourists, and even some Chicagoans, might not get the same experience in the downtown area. Hankey, a 2012 arts management alumnus, said it can be especially difficult for students to find new music because of the age restrictions for many venues.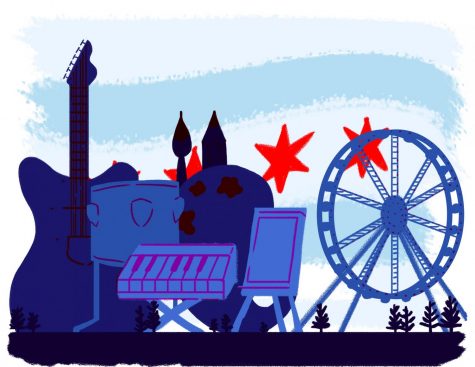 One of the bands that was set to perform Saturday, Nov. 16 is pop-rock group Violet Crime. They released their second EP, "Paper Queen," in June, including five new songs. They have played at several venues around Chicago including Bottom Lounge, 1375 W. Lake St., and Tonic Room, 2447 N. Halsted Ave., which the band sold out, said vocalist Jeff Mills.
Violet Crime is part of the record label Play Together, which pairs musicians with local artists to create unique cover art and merchandise, with a portion of the funds donated to a program aiming to make music education more accessible.
Hankey said playing at Navy Pier could be a great platform for artists. He said the program coordinators try to get different artists every year to showcase more talent.
"There's so many gems in the city that don't get a voice," Mills said. "An event like this would allow you to discover some crazy underground talent we have here."
Sequence Ch!cago also wanted to help the community by partnering with the Chicago Coalition for the Homeless to run a clothing drive, which will take place during the Housegiving concert, Hankey said.
"With Thanksgiving being the next day, it's a way of giving back and recognizing that not everyone's fortunate enough as yourself to be able to go to a fun show," he said.