Rohingya Americans experience their first community Eid celebration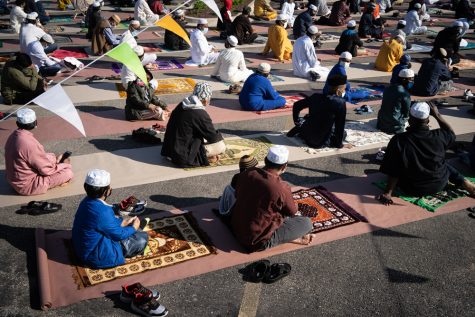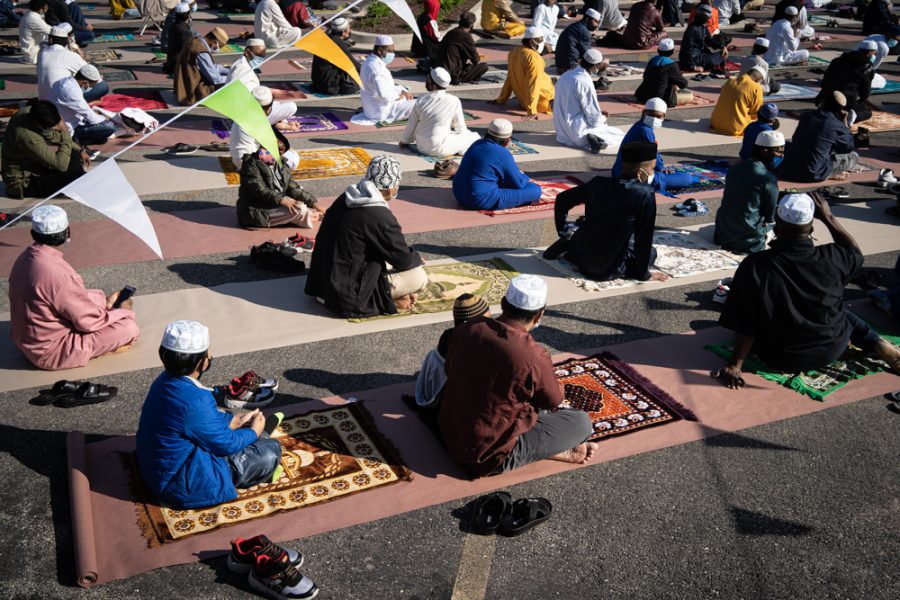 In Myanmar, Rohingya people were unable to celebrate Eid al-Fitr in a traditional way, due to the repressive government. The special holiday marks the end of the Muslim holy month, Ramadan, meant to bring Muslims spiritually closer to God.
As COVID-19 cases decrease and more Chicagoans are vaccinated, the Rohingya Cultural Center, 2740 W. Devon Ave., has given members of the Chicago Rohingya community the opportunity to openly celebrate Eid al-Fitr for the first time with other Muslims.
"This is a very special day for me because this is the first time I'm having outside Eid prayer since I was born," said Abdul Jabbar, senior case manager at the Rohingya Cultural Center. "In Burma, I never had this kind of chance due to the military regimes and religious persecution by the military government."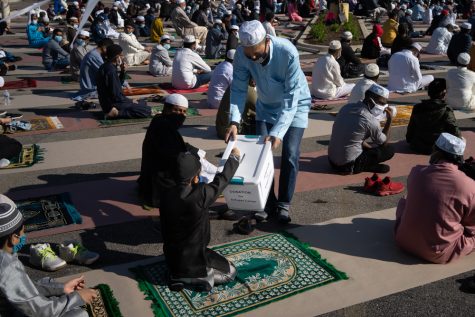 Traditionally, Eid al-Fitr is celebrated as a community. Last year, members of the Chicago Rohingya community prayed at home due to CDC guidelines preventing large gatherings.
On Thursday, May 13, Muslims from Chicago, many of whom were Rohingya immigrants from Myanmar and Bangladesh, gathered in a parking lot near the center at West Devon and North Washtenaw avenues to join together in namaz, a prayer conducted facing the Kaaba in Mecca, on the day of Eid.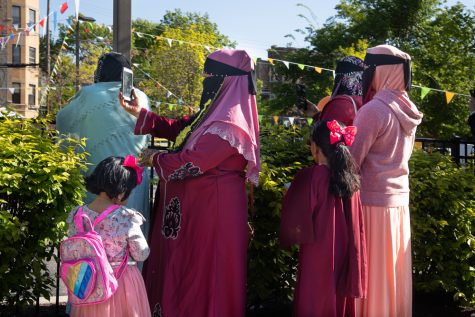 The prayer was led by two Muslim religious leaders known as imams. One imam spoke English and the other spoke Rohingya. Children at the prayer received eidi, a tradition where adults give children envelopes with money inside.
"It is important to our children to remind them who they are, where they come from, what is their background," said Nasir Zakariah, executive director of the Rohingya Cultural Center.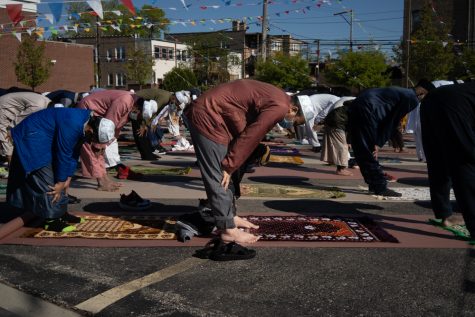 According to Zakariah, many of the Rohingya in attendance at the prayer also prayed for the safety and protection of America. In many of the countries they were displaced to, such as Bangladesh, the Rohingya are denied official refugee status.
"In Bangladesh, they keep us out," Zakariah said. "In Thailand, they say 'no,' in Malaysia they say 'no.' They don't take us, they don't give us citizenship, they don't let our children go to school. Even temporarily they don't give us anything. In this country, they give us everything."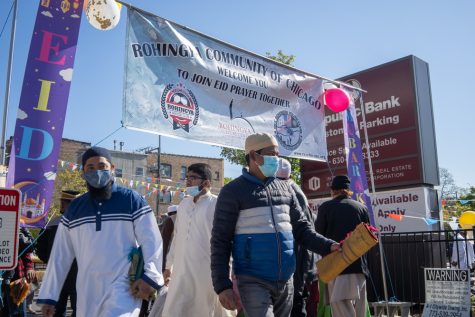 Outside of celebrations like Eid, the cultural center provides Rohingya in Chicago with a variety of services including English as a second language, citizenship classes and case management. The center services more than 300 families every month. They also host Quran classes for children at the center as well as a youth soccer team.
At the prayer, volunteers collected donations for refugee camps in Bangladesh, where many Rohingya live after being displaced from Myanmar. Some donations also went to the center as well as towards zakat, a religious donation toward families in need in the Muslim community.
"This community started in 2016," said Emraan Mohamad, interpreter and case worker at the center. "Very peacefully, in this country, we are feeling like we are home."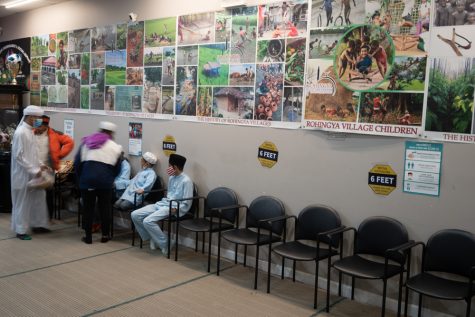 Robert Taylor, who works nearby the center and is a member of the Westridge Chamber, helped support the Rohingya Cultural Center's Eid prayer by providing them access to the parking lot they prayed in. Taylor is not Muslim, but he has become good friends with community members at the center since they moved in down the street.
"I've grown up in a different culture, so it is nice to see a different culture and how much this meant to them," Taylor said. "And it was touching. A lot of people that were able to pray here, you could just tell the excitement of being able to do this in a public way."