Ride-share drivers protest City Hall for higher wages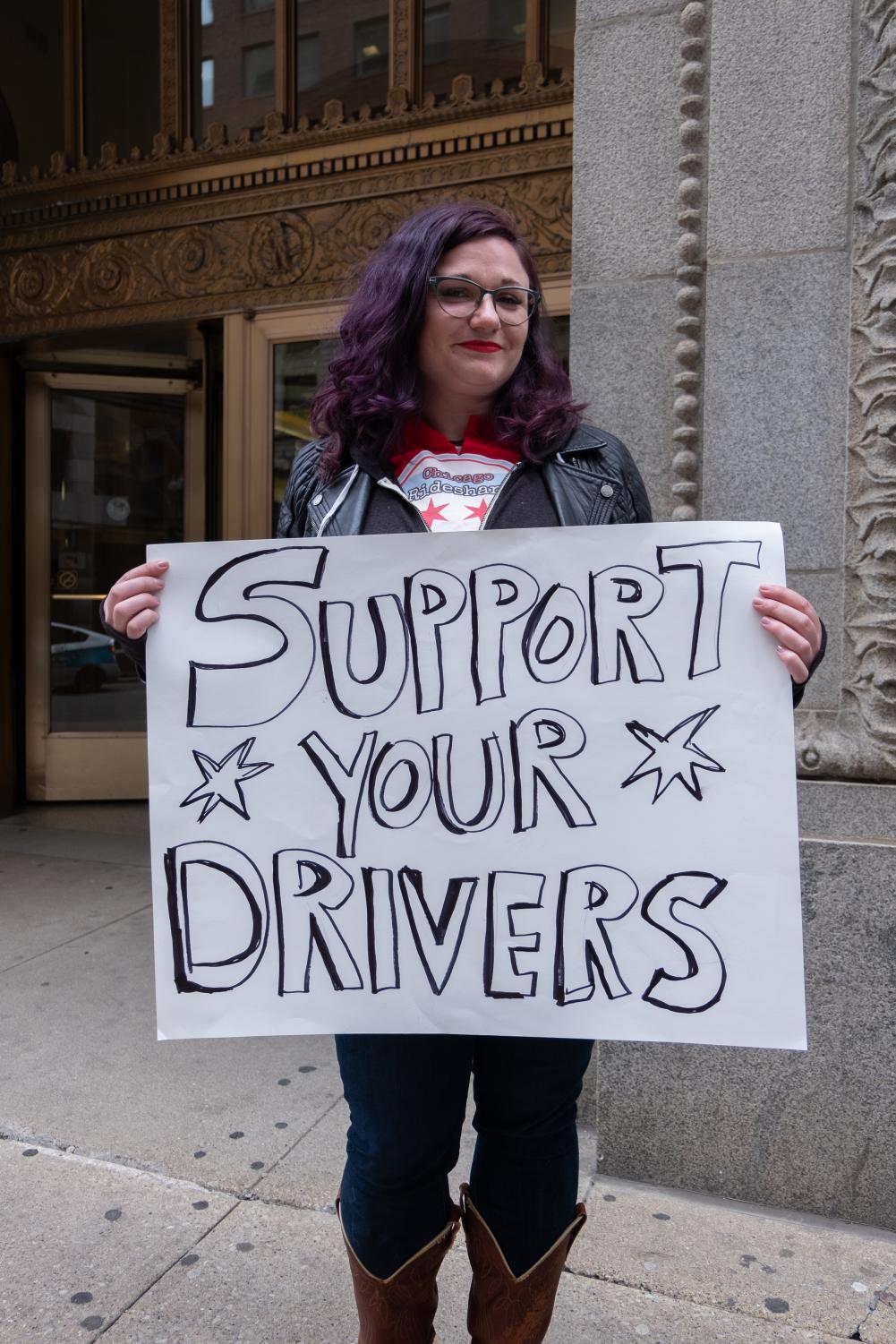 About 50 Chicago-area ride-share drivers for Uber, Lyft and other companies picketed outside of City Hall demanding higher wages, better security for drivers and more efficient communication from their bosses.
"We're just trying to draw awareness to the fact that this industry is abusing its workforce," Lyft and Uber Driver Lori Simmons said during the May 8 protest.
Simmons joined thousands of drivers who protested nationwide, including 10 major cities, such as Los Angeles, Boston and New York.
"I've been on the platform since 2014 but I have been driving full-time for the last three years," Simmons said. "I'd like to see protections for drivers and a more transparent process and communication from both companies," she said referring to Uber and Lyft.
Many ride-share drivers are struggling to pay for their basic needs. Drivers are paid on a per-mile and per-minute basis rather than each fare they make. The drivers are protesting for higher wages, benefits and job security, protesters said.
Lyft Driver Matthew Hensle works 10 to 12 hours a day and is protesting for better conditions and wages.
"It's a struggle out there to make your bills," Hensle said. "I have a daily goal that I would like to meet and it's harder and harder to reach that goal it seems."
Hensle said many see positions with Uber, Lyft and other ride-share companies as part-time positions.
"If it were really a part-time job, [the companies] shouldn't be actively and aggressively incentivizing, not only full-time work but the workloads that would consist of what your average working class citizen would consider overtime," Hensle said. "Not just overtime but exorbitant overtime; 60 to 70 hours a week on the road sometimes between rides, waiting for rides [and] waiting in the airport lot."
Ride-share users urged the public on Twitter not use ride-sharing to support protesters.
"Uber and Lyft drivers are on strike in Chicago. Do not ride share tomorrow! Do not cross the picket line," one Twitter user wrote on the day before the protest.
Uber Representative Josh Gold said in an email statement to The Chronicle that Uber can not succeed without their drivers.
"Drivers are at the heart of our service," Gold said. "Thousands of people come into work at Uber every day focused on how to make their experience better, on and off the road. Whether it's more consistent earnings, stronger insurance protections or fully-funded four-year degrees for drivers or their families, we'll continue working to improve the experience for and with drivers."