Review: Ajani Jones delivers his most personal record with 'Kenya' EP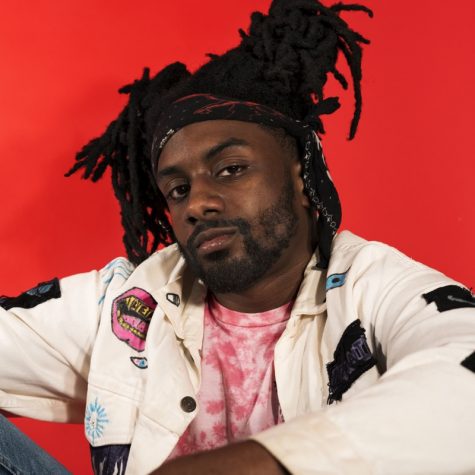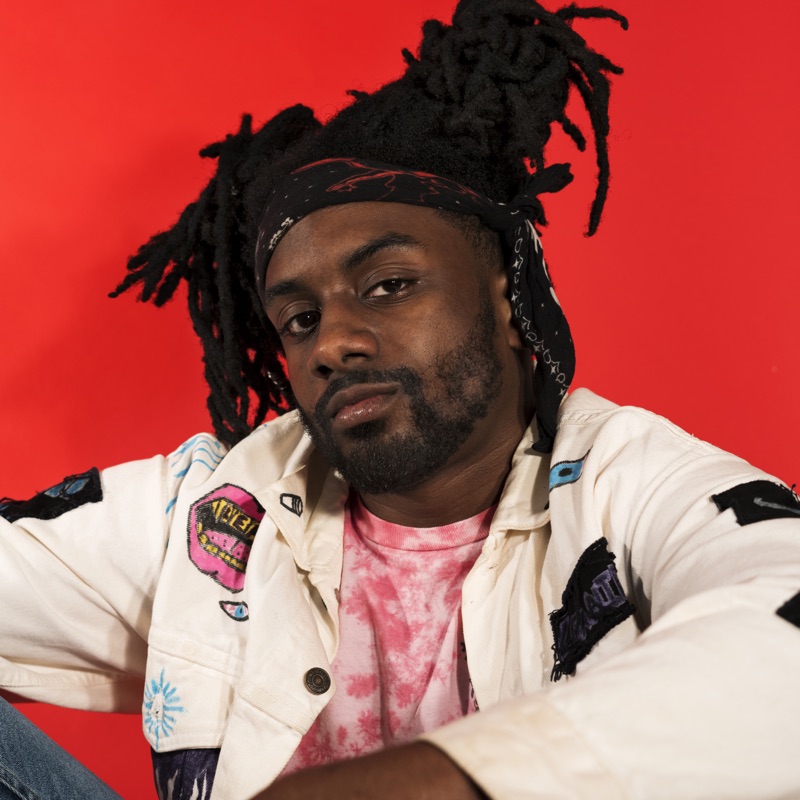 While listening to Ajani Jones' latest EP "Kenya," it was as though he tore his heart right out of his chest and delivered it to me on a silver platter.
Released on Oct. 5, "Kenya," which is named after Jones' mother, is five tracks of warm, welcoming production and personal lyrics centered around his childhood, adolescence and close-knit relationships.
Upholding a reputation of honesty and introspection, Jones, a Chicago-based hip-hop artist, turns his work up a notch with lyrical subject matter resonating deeply with hip-hop purists and Chicagoans alike.
As a listener, the EP is a reminder of a more formative time in my own life when I was first falling in love with the Chicago hip-hop scene.
"Back in 2012, drill was claiming highest honor / we was seein' better days, we was under Chief Obama / Still, these women love Sosa, and Chance had '10 Day,'" Jones raps on the second track, "Kids," referencing a golden age in Chicago hip-hop, an era that opened a new world of music for me.
Jones has been a hidden gem in Chicago's hip-hop scene for three years.
While he has not amassed the same following as some of his Chicago-based contemporaries like Saba or NoName, Jones has slowly built a name for himself with jazz-tinged production, introspective lyricism and passionate vocal deliveries.
In 2019, Jones released his debut album, "Dragonfly," which is a focused, spirited effort that chronicles Jones' journey from dropping out of the University of Iowa to pursue a career in hip-hop full time.
On that project, Jones embodied the growth he was experiencing in his life, which was the lyrical focus for most of the record.
On "Kenya," Jones offers a closer look at some of the events that led up to the story he pens on "Dragonfly."
The latest EP opens with "1994," a reference to the year Jones was born. Over guitar chords, which moved me to tears, and head-knocking percussion, Jones reminisces on his early days growing up on Chicago's South Side, giving thanks to the family members who were there for him from the start including his mother, uncle and aunt.
Jones comes out of the gate with a startling sense of urgency in his vocal delivery, setting the tone for his most passionate collection of tracks yet. While he doesn't have a rapid-fire flow, Jones exudes a sense of hunger in his voice that few can match.
The following track, "Kids," is another stroll down memory lane for Jones, who muses on the lighter aspects of childhood. With a combination of singing and rapping, plus image-driven lyricism, Jones reflects on performing at house parties, getting his first microphone at 16 and his love for jazz music.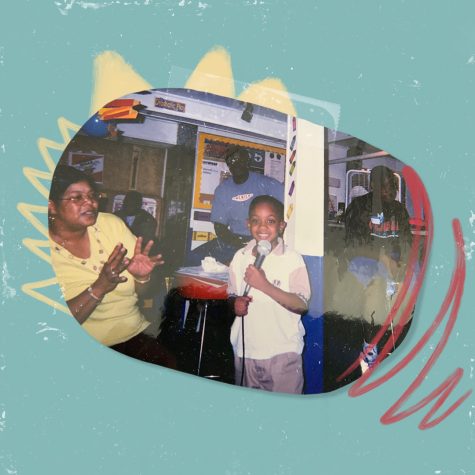 "I came from the streets / walked into a scholarship, way before I smoked a blunt / I was loafing chasing chicks / Steady, late for class / got a watch up on my wrist / I was interested in jazz, classic [Andre] 3000 my s—," he raps on the song's first verse.
As a listener, moments like these made me look back on my experience discovering new music growing up—a fleeting feeling hearing an artist for the first time and connecting with them immediately. This highlights Jones' ability to make connections.
Much like Jones' previous work, the production on "Kenya" is synth-driven, diving headfirst into the realms of jazz and neo-soul. Although the project has a cohesive, unified sound, there is still diversity in the musical elements presented here.
While Jones does not stray far from the overall sound of the project, the complexity in beats work well in keeping the flow of the record fresh and interesting.
Jones saves the best for last with the closing track, "Lula," which is dedicated to his sister.
Over heavy bass and ocean-like sounds, Jones paints a vivid portrait of the two growing up together, including trips to the park and eating grits and eggs at their aunt's house.
"You remind me of a spirit / you remind me of a punch, because you're harder in the head / but you softer with your heart," he raps on the song's closing verse.
Jones knew what he was doing closing out the EP with "Lula" due to its honest use of memories. On "Kenya," he opens up his home and his heart, inviting people to walk in and stay for a while.
As an avid music listener, projects like "Kenya" make me fall in love with music all over again.
Jones uses his ability to create personal connections through his lyrics for the better. In "Kenya," he makes those connections even deeper, which leads to his warmest and most inviting project yet.