Recognizing more than a legacy with Michelle Duster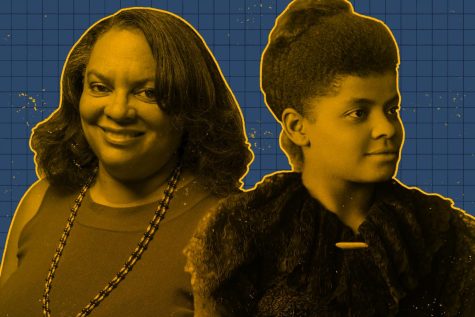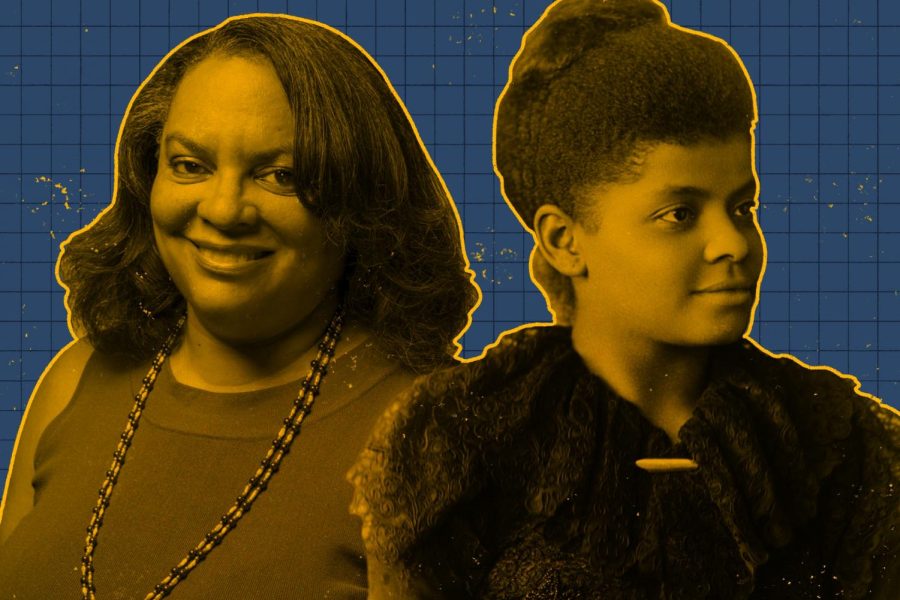 While being an adjunct faculty member in the Business and Entrepreneurship Department, an accomplished author and public historian, Michelle Duster's work is far from over. 
Throughout her journey as an advocate for racial and gender equality, Duster has become more aware of the lacking representation of women within public art and spaces, and in recent years, has become focused on changing the way history is taught.
"You can go down the line of all the cities around the country, and [see] just how unbelievably underrepresented women are," Duster said.
Duster began working with the Ida B. Wells Commemorative Art Committee nearly 14 years ago. Through the committee and her work from her public history projects, Duster has worked with Ald. Sophia King (4th Ward) to create an honorary street and eventually an official street in the city. Both named after her great-grandmother, the honorary street called Ida B. Wells Way, located at the intersection of 37th St. and Martin Luther King Jr Drive, is to commemorate the location of Wells' historic home. Ida B. Wells Drive, formerly Congress Parkway, is located in the Loop and runs alongside Columbia's 33 E. Ida B. Wells Drive building.
After creating a committee with people of common interest, Duster began to initiate more ideas to honor Ida B. Wells and other women throughout history. As a result, the "Light of Truth" monument in Bronzeville, and "On the Wings of Change" mural, painted on the south wall of the 33 E. Ida B. Wells Drive building, were created.
"There was not one monument or statue to any women in Chicago before 2018," Duster said.
Duster said despite Wells being her great-grandmother on her father's side, there are other important roles that women played in her family.
She describes her mother, Maxine Duster, as a civic leader, educator and  a "history maker and a force within her own right."   
Maxine Duster, known for having served as a member of the Board of Directors for the Harold Washington Foundation and as the director of the Chicago Urban League's education-focused Smart Program in the late '80s, continues to serve on the Leadership Advisory Committee board of the Chicago Art Institute. 
"My mother's side of the family has a very different history, where they were farmers and landowners and in that way they were always independent," Duster said. "So I grew up with this idea of self-determination … that the concept of community and people working collectively in order to create some sort of independence."
Duster said she credits a "huge" part of who she is today to her mother. Duster said her mother showed her how to be an independent woman and taught her the importance of having a strong career and being civically-engaged.
Duster continues to use her family background to help guide her by becoming a voice and advocate for equality within racial injustice and women's history.  
"I was really interested in telling stories of [the] Black American experience, because I felt strongly that our stories are undertold or skewed. There's still so many stereotypes that are pervasive," Duster said.
Duster said she was disturbed by the attitude some had towards Black people and their origins. Seeing this sparked the involvement Duster would soon have to help round out the experiences of African Americans.
On March 29, 2022, Duster became a part of a historic moment when she was a keynote speaker and honorable guest at the signing of the "Emmett Till Antilynching Act," standing alongside President Joe Biden. The law, which makes lynchings a federal hate crime, was not only long overdue but was brought to  awareness an issue Wells had fought against decades earlier.
Duster said women, as well as Black people, are greatly underrepresented when it comes to learning about contributions made by people throughout history.
"I hope to be remembered for uplifting the knowledge and visibility of the positive contributions that African Americans have made to this country," Duster said.