Provost provides clarification on classes and closings for confused Faculty Senate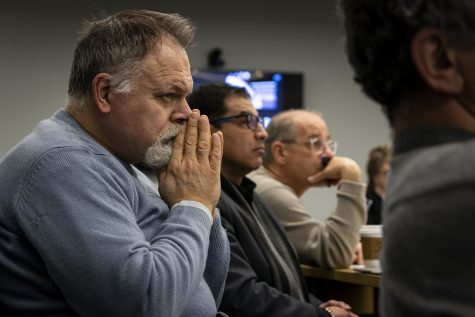 Senior Vice President and Provost Marcella David began her address to the Faculty Senate by discussing a January academic summit she attended, but when she shifted to addressing the suspension of in-person instruction due to the coronavirus, senators erupted with questions.
"Okay, so let's talk about the thing that happened yesterday," David said during the Friday, March 13 meeting. "I think somebody said that it would have been great if faculty had been consulted because we would have been able to prepare for yesterday. And I just have to tell you, I wish I had been able to prepare for yesterday."
"It became very apparent that we were moving toward the likely possibility of having enough coronavirus cases in the city of Chicago that we would have to make a shift to online education, and we wanted to be prepared for it," David said.
Following a Thursday, March 12 email from President and CEO Kwang-Wu Kim announcing the suspension of in-person classes due to the coronavirus, or COVID-19, many faculty across the college were confused on next steps for their classes.
David clarified that before in-person classes can be transitioned to online instruction, many faculty members will need to be trained, putting all assignments, exams and other course activity on hold until April 6.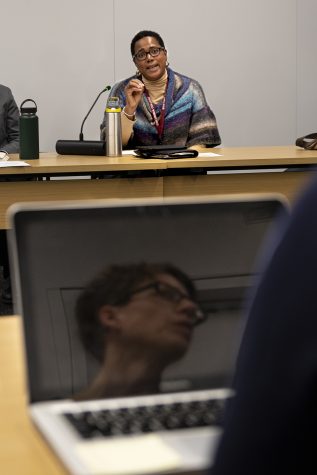 Chair of the Faculty Affairs Committee Jennifer Sadler, an assistant professor in the Business and Entrepreneurship Department, said during the meeting that Kim's email sent out yesterday was not clear and the language used was not sufficient, "especially for what we expect from leadership." 

"The major concern was that, at the faculty level, we weren't being told much, and it seemed like from the chair, dean and up, they were being told things," Sadler said. "If we could have prepared for yesterday, that would have made a much better difference in how we could have presented that to our students going forward." 

The transition of courses from in-person to online will be made throughout the two-week period leading up to spring break, with the intention of online classes starting April 6, as reported Thursday by the Chronicle.
Kim's Thursday email instructed faculty and staff to report to campus for their regularly scheduled hours. Sadler noted many workers commute on trains and buses, which is likely to increase their exposure to the virus.
Confused by the initial message, Jessica Young, an associate professor in the Dance Department, said she has not had enough time to process the transition, but will have to figure out how to adjust when teaching her dance courses.
"I had to read [the email] several times just to get an understanding of what exactly was being done," Young said in an interview with the Chronicle. "There was a lot more clarity offered today through our Senate meeting with Provost David, and I can message that to our students."
Others, like Florian Hollerweger, an assistant professor in the Audio Arts and Acoustics Department, said in an interview that everyone needs to pull together and make sure students successfully finish the semester.
"We all understand that this is an unusual situation that will require accommodations from everybody," Hollerweger said. "The best thing that we can do right now is make sure that we stay healthy and get enough sleep."
In other senate business, Sean Johnson Andrews, Faculty Senate president and associate professor in the Humanities, History and Social Sciences Department, noted that the senate has not heard back from the college on merit-based raises—approximately 2% raises distributed to select faculty as rewards for scholarship and service—which they typically are made aware of at this time of year.