BREAKING: Classes canceled amid coronavirus pandemic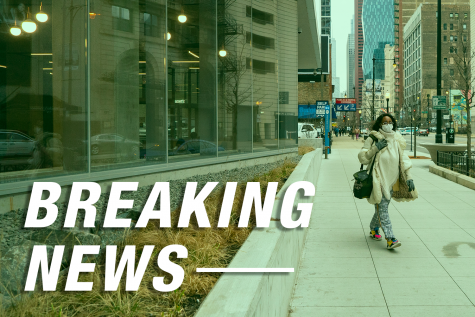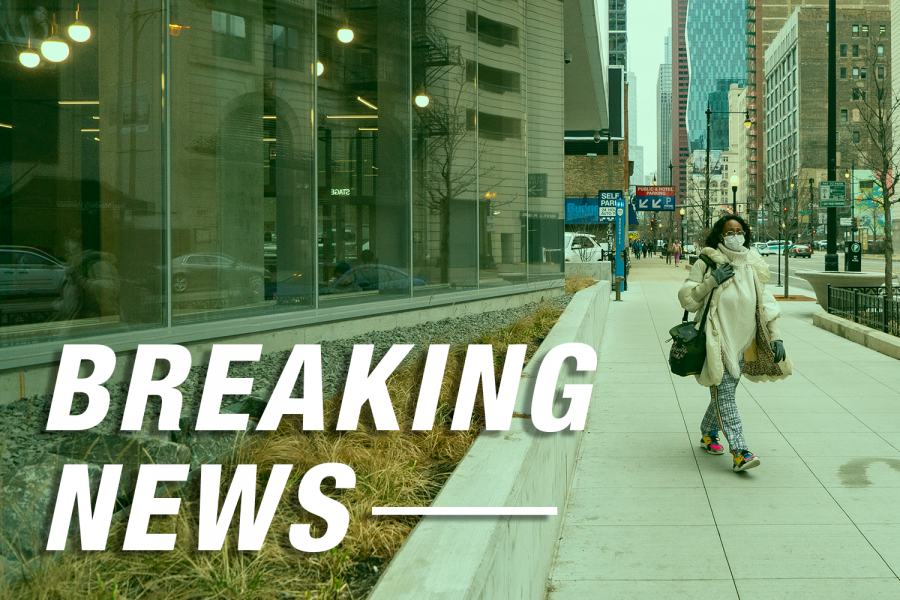 All in-person classes are canceled for the next three weeks due to the spread of the coronavirus, according to a Thursday afternoon email from President and CEO Kwang-Wu Kim.
Saturday, March 14 will be the last day in-person classes will be held on-campus before the cancellation. The campus will remain open, including all on-campus housing and the Student Center, according to the email. At the same time, crews will be deep-cleaning facilities. 
Faculty are in the process of determining how classes "not easily transferred online" will continue, Kim said. The college plans to update students on March 23 on how instruction will be delivered beginning April 6—when students were scheduled to return from spring break, according to Lambrini Lukidis, associate vice president of Strategic Communications and External Relations.
Courses already online will continue without interruption, according to the email. 
Faculty and staff will be expected to report for their regularly scheduled work hours on Monday, with the exception of those who are at greater health risk, according to Kim's email. He added that any member of the Columbia community suffering from diabetes, heart disease, lung disease or those who have serious chronic conditions will be supported in working remotely.
Student workers will be contacted by their supervisors if they are needed to work, the email said. Campus events are canceled until further notice beginning Sunday, March 15.
"While these measures cannot eliminate the risk of COVID-19 exposure to our college community, it is designed to minimize risk while still being able to provide instruction to ensure our students receive credit for their work and earn their credentials," Kim said.
Updated 03/12/2020 at 6:26 p.m. with additional information: Lukidis said faculty and staff will continue working on-campus throughout the students' hiatus. She also said if it is deemed non-essential for a student worker to be on-campus, the college will accommodate for working remotely. All student employees will be fully compensated for their hours "if the nature of the student employment does not allow for working remotely," she said.
"In any instance, there's no loss of wages," Lukidis said.
If a student employee is contacted by their supervisor, they will be expected to work at their on-campus location. Additionally, if a student worker has a health condition that would put them at risk, they will be permitted to work remotely so long as they provide medical documentation.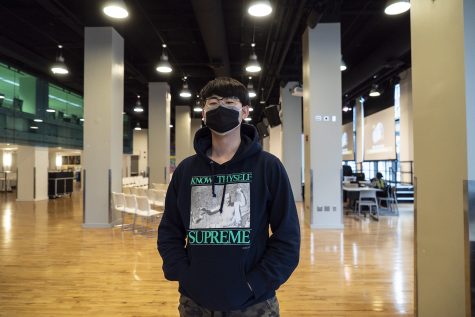 Mengshin Lin
"It's not just about the seniors," said Zibo Lin, a senior cinema art and science major. "I'm in ['Directing 3'], and I'm shooting my project for later, so I'm afraid that the coronavirus is going to affect my project so I cannot shoot it. That's my major concern."
Updated 03/12/2020 at 7:12 p.m. with student and faculty reactions:
The suspension of classes puts Columbia on a growing list of institutions across the country that have canceled large gatherings, discouraged international travel and discontinued classes for extended periods.
The University of Illinois, DePaul, Northwestern, Loyola and Illinois State universities all announced on Wednesday, March 11 and Thursday, March 12 they would suspend in-person classes.
Students at Loyola University living on-campus in residence halls were instructed to leave campus "as soon as possible and go home for the semester." Loyola's residence halls will close Thursday, March 19, as reported Thursday, March 12 by the Loyola Phoenix.
Faculty confused on next steps
Diana Vallera, president of Columbia's part-time faculty union and an adjunct faculty member in the Photography Department, said the email from Kim was "very confusing."
She said as soon as the message went out, she received "a lot" of calls and emails from union members who were also confused by the message. She also said many faculty members did not know whether they had to plan for classes next week.
"My first priority among faculty is that we need to make sure the quality of education is there for our students," Vallera said.
She added that adjuncts were also worried about compensation if courses are discontinued for the remainder of the semester due to their inability to be transferred online.
Vallera said the "real concern" is whether tuition will be refunded to students.
"The college must look at refunding tuition," Vallera said. "Will students have to retake the class in the fall? I'm hoping to get answers. No one wants that, but we have to make sure we are still meeting objectives."
Chris Koules, an associate professor in the Design Department, said he doubts that a switch to online classes will be easy, while acknowledging the college must take protective measures.
"It always is [an issue] in any public learning space," Koules said. "I can't realistically do my job in a mask or cleaning my hands after every interaction on a computer with the students." 
Students unsure how online classes will play out 
Valentine McLemore, a graduate student in the arts management program, said the transition to an online format might be harder for classes that rely on interaction, collaboration or materials provided by the college.
"We are lucky in our business classes; we do a lot of our work off-campus anyway," McLemore said. "We have multiple options for how to communicate, but in a theatre setting, in dance [and] music performance, that's going to be a lot more difficult to transition."
Junior acting major Shayla Jones said online classes will not work for performing art students who have theatre and movement classes.
"How are we supposed to do that online?" Jones said. "I'm currently in a show right now that was supposed to go up during the times classes are now cancelled. … I'm unsure about whether or not this thing that I've spent so much time on is even going to happen."
Jones, who is from Seattle, is not sure if she can go back home if the situation gets worse due to the uncertainty with air travel.
"It's very stressful for all students," Jones said. "If things don't go right … there's lots of students that don't have the money to travel or can't travel because of restrictions."
Tom Oberski, a junior cinema art and science major, said the college is moving at a very "drastic pace," and there is an overreaction.
"[This] doesn't mean [we should] close down these schools and programs that we are paying for," Oberski said. "That screws over the students completely."
Oberski pointed out that certain cinematography courses for lighting cannot simply be done behind a computer screen.
Mike Knauer, a senior cinema art and science major, said the college is not "the center of the world" and that while productions are crucial for students' education, it is more important to focus on loved ones and continue taking care of one's health.
Check back for more updates.