Protesters in Pilsen demand higher minimum wages for tipped workers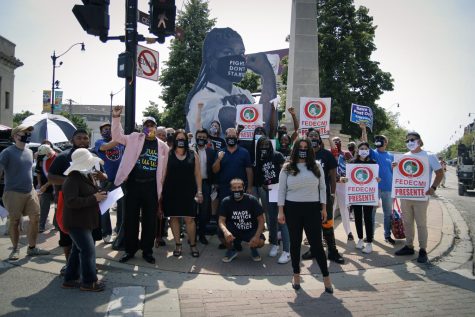 Dozens of protesters with One Fair Wage gathered under the "Elena the Essential Worker" statue in Chicago's Pilsen neighborhood to demand higher wages for tipped workers in Illinois.
The march and protest, held Monday, Aug. 31, was organized in response to a recent report published by One Fair Wage in collaboration with the UC Berkeley Food Labor Research Center indicating a nearly $4 wage gap between Black women and white men who are tipped workers.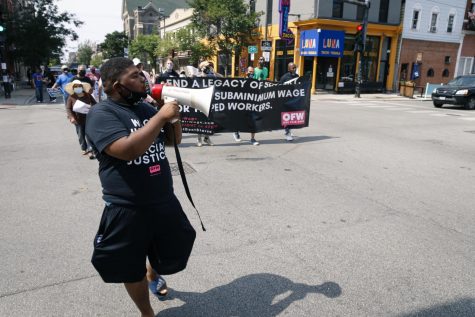 In Illinois, anyone who receives a minimum of $20 a month in tips is considered a tipped worker, according to the U.S. Department of Labor.
The protest at the intersection of West 18th Street, Blue Island Avenue and South Loomis Street included representatives from One Fair Wage, Fight for 15, the American Postal Workers Union, Casa Casa, and the Pilsen Alliance. U.S. Rep. Jesus "Chuy" Garcia (D-Ill.), Illinois State Rep. Theresa Mah (D-Chicago) and Ald. Byron Sigcho-Lopez (25th Ward) also joined the protest.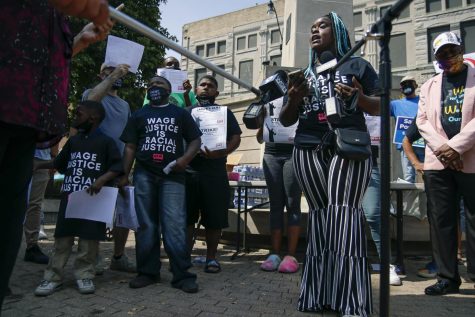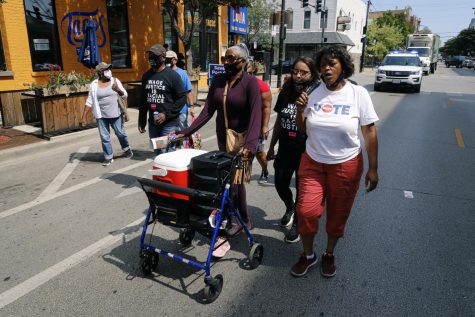 "We are here today to say we are ending the legacy of slave wages," said event organizer Nataki Rhodes, during a speech decrying the disparity in wages between white and Black workers.
After Rhodes, several local, state and national politicians spoke alongside tipped workers at the event.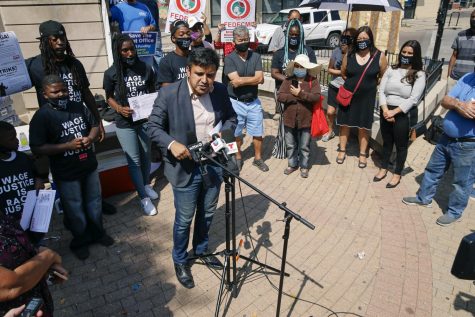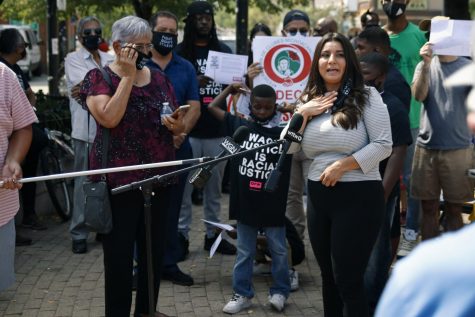 "We want the city and we want the state to raise minimum wages [for tipped workers]," said Kyman Javairhill, a tipped worker for DoorDash and member of One Fair Wage. The current minimum wage for tipped workers is $6. "We'd rather it be raised to $15," Javairhill said.
The $6 minimum wage for tipped workers in Illinois is less than the state's minimum wage of $8.25 for non-tipped workers, according to the Illinois Department of Labor.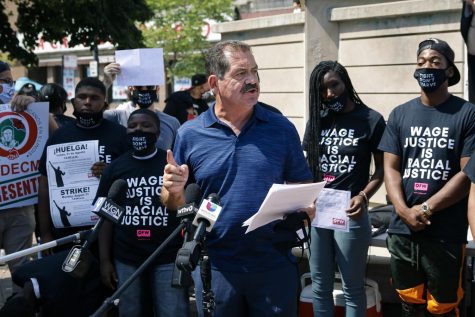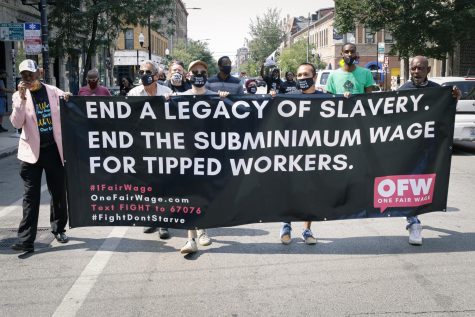 Protesters marched east on West 18th Street carrying signs and banners demanding a fair wage.
"We demand one fair wage," Garcia said. "This is an old fight, but it has taken on a new meaning during COVID-19, a new urgency and a new call to action because the injustice cannot wait."