Opinion: Dear, Kobe…
By Myer Lee, Staff Reporter
January 29, 2020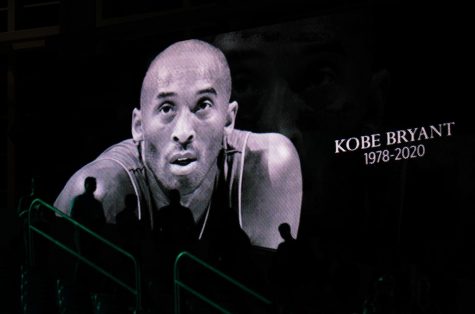 Dear Kobe,
I was 11 years old when I first saw you. I had just moved to my first foster home and was a nervous wreck. I didn't know what to make of my situation. I was angry, frightened and had no intention of connecting with my new foster family, until one day I came home and saw everyone glued to the TV. I wondered what was so captivating.
They were watching you.
You and the Los Angeles Lakers were playing against Allen Iverson and the Philadelphia 76ers in the 2001 NBA Finals. I can't remember which game in the series it was, but I do remember that you were giving it to the 76ers.
You played a fantastic game. I kept wondering, "Who is that guy?" I eventually learned your name because every time you sank a shot, a 76ers fan in the room would say in anguish, "That damn Kobe."
Instantly, I became your biggest fan. You played with confidence, doing anything to win. You showed your hunger to be great on every play.
I wish I could go back to when I saw you play in Atlanta. I remember there was a timeout during the game, and you were standing on the sidelines. I was sitting close enough for you to hear and see me.
For a moment, you stared in my direction, as if you knew your biggest fan had come to see you. I wanted to stand up, wave at you and scream that I loved you—but I didn't. You taught me to be bold, fearless and to express what I feel and believe. Even if I didn't act that way in the moment, those lessons have stuck with me.
As the years went by, I continued to move between different foster homes and group homes, but I never stopped watching you. Although my life continuously shifted, you remained a constant.
I idolized you. I studied the way you interacted with the media, the way you approached the game and how you overcame adversity. After your third consecutive title, you struggled to make it back to the finals but ultimately won a championship again. You fought through several injuries and defied the criticism that you were too selfish and that you would never win a title without your former teammate Shaquille O'Neal. How you rose from those situations helped me navigate my turbulent, young life.
Growing up, I never had time to truly build relationships with anyone, so I built a relationship with you. That relationship helped me develop a strong inner peace that could not be shaken by anyone or anything—until Sunday, Jan. 26.
I was devastated upon hearing the news of your death. You're gone and I still can't process it. It's hard to be sensible when you lose someone you idolized so much. This experience is surreal; I feel both frozen and overcome with emotion.
My parting promise to you is a vow to tell those I love how much I love them as often as possible. I don't want to feel regret—as I do now—for not conveying how I feel when I have the chance. Thank you for teaching me yet another valuable lesson. I will always be that 11-year-old kid who learns from you, dotes on you and loves you blindly and unconditionally.
All my love,
Myer