OPINION: Back-to-school season combats the normalization of gun violence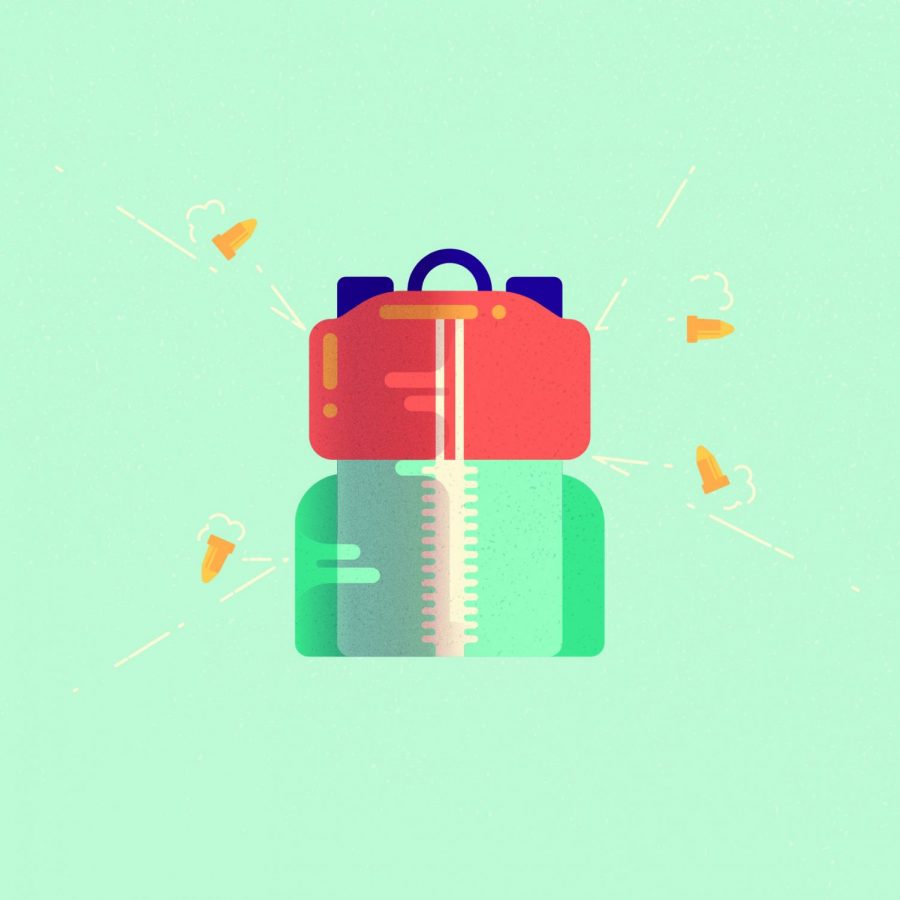 Scissors and colored pencils come in handy for self-defense, knee-high socks are a lifesaver as a makeshift tourniquet and a phone is great for staying in touch with loved ones to say I love you one last time.
A back-to-school public service announcement by anti-gun group Sandy Hook Promise is circulating social media and garnering national attention. The video, "Back to School Essentials," begins with children promoting new school supplies and describing how they will be beneficial in the coming year—or more importantly, in an active-shooter situation.
"It's a hard watch but it should never be an easy watch," Nicole Hockley, co-founder of Sandy Hook Promise and parent to one of the 2012 Sandy Hook victims, told NowThis News in regard to the video. Sandy Hook Promise's Know The Signs program informs students and educators on how to help identify at-risk behaviors and intervene to get the person the help they need, according to its website.
School shootings are unorthodox and heartbreaking, and the public service announcement portrays that same feeling.
It is seemingly impossible to recount the number of school shootings that have happened just this year; this is a difficulty that should not exist. And while it is regrettable, just because they occur so frequently does not mean our response should be to normalize them.
Products now seem as though they are made for children to prepare for school shootings, rather than for positive educational use—bullet-proof backpacks and even mini-baseball bats for protection.
The existence of these products contributes to the normalization of gun violence.
Classrooms have also been adjusted to better protect students. The issue, though, is children have to adjust to a new reality because of America's value on guns.
When tragedy strikes, half the country rallies for gun reform while the other half advocates for gun rights. Regardless of where a person's partisanship lands, the situation usually ends up as a battle of egos between the two camps.
A video, such as "Back To School Essentials," can elicit a variety of emotions. It contributes in the fight against gun violence. But because of the effects of the 24/7 news cycle, there's a danger in it becoming an afterthought to the public. Action must take place to get the video's point across and be successful. The cyclical nature of people's action followed by lack of concern when the conversation dies down, only to re-sparked when another tragedy occurs, is not real action.
America is at a fork in the road, the same fork the nation has been at since Columbine in 1999. It is up to us, as a nation, to know the signs of complacency and steer the conversation toward a more effective prevention to school shootings. Children should not be the only ones having to adapt.