Officials identify cause of death for man found on Columbia rooftop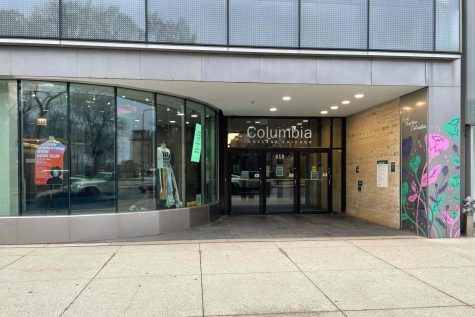 The cause of death for the person found on Columbia's 618 S. Michigan Ave. building in February has been identified, with the Cook County Medical Examiner's Office ruling it an accidental death.
The body found on Feb. 21, which was identified as Arnell Cokeley, a 23-year-old Black male with an unknown address, was initially identified to the Chronicle by email on Feb. 22 by the Cook County Medical Examiner's Office. Cokeley's cause of death was confirmed to the Chronicle Friday.
Cokeley's death was ruled as an accident from "falling from height," according to the Examiner's Office database. The deceased sustained multiple injuries as a result. It was not reported how Cokeley fell onto the lower rooftop or where he fell from.
According to the Medical Examiner's report, the incident was not gun- or opioid-related.
Cokeley was found on the lower rooftop of 618 S. Michigan Ave. at approximately noon Feb. 21.
On Feb. 23, Lambrini Lukidis, associate vice president of Strategic Communications and External Relations, confirmed the body found was not a Columbia student, employee or contractor, as reported by the Chronicle.
In an email to the Chronicle Friday, Lukidis said the investigation by the Chicago Police Department is still ongoing.
An email was sent to the Columbia community by the campus security team at approximately 8:15 p.m. the day Cokeley's body was found, stating the Chicago Police Department was investigating the death after multiple police cars and fire trucks were seen parked on the 600 block of South Michigan Avenue.
According to the 911 call audio and transcripts obtained by the Chronicle on April 1, three individual calls were made by Columbia's Campus Security to the Chicago Police Department reporting the deceased's body lying face down on the rooftop. The callers' names were omitted from all three audio recordings.
How the deceased gained access to the rooftop area of the 618 S. Michigan Ave. building has not been released.
This is an ongoing story. The Chronicle will continue to update the campus community as new information is released.