More than 100 Trump supporters stage rally in Oak Lawn days before election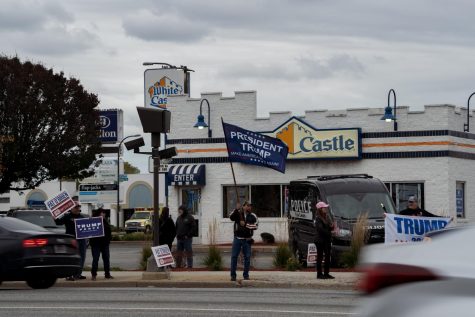 As a final campaign effort, around 100 supporters of President Donald Trump occupied sidewalks in Oak Lawn, Illinois, dressed in "Make America Great Again" clothes and hats and carrying flags, with some wearing cardboard cutouts of Trump's face.
In the background, a parody of the Village People's "YMCA" played over the speakers, replacing the chorus with "M-A-G-A."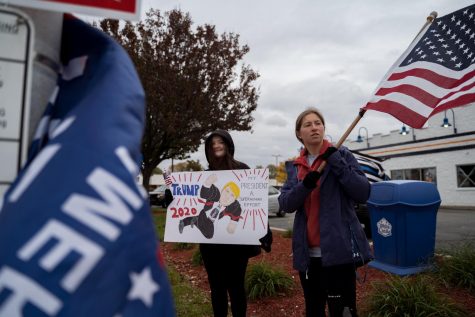 The Trump supporters gathered in the parking lot of White Castle at the intersection of 95th Street and South Cicero Avenue along with a caravan from Lyon, Illinois, on Sunday, Oct. 25.
Across the street from the Trump rally, a group of five counterprotesters waved flags for Joe Biden, an anti-Trump flag and the Mexican flag. Many people in cars passing by shouted the F-word at Trump supporters and raised their middle fingers.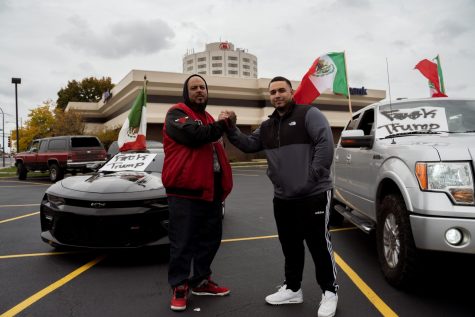 Catherine O'Shea, who identified as a Democratic Party supporter prior to the 2016 presidential election, organized the Trump rally. O'Shea said she changed parties when she saw "where the country was going" with "anti-American activities."
O'Shea said she blames Gov. J.B. Pritzker, along with other Democratic politicians, for shutting down businesses that affect many families during the pandemic.
"That's against our liberties … and then it's a domino effect," O'Shea said. "It affects the worker; it affects the landlord of where the business is; and it affects the taxes. We definitely need Trump because he has done so much already for every demographic and imagine what more he's going to do."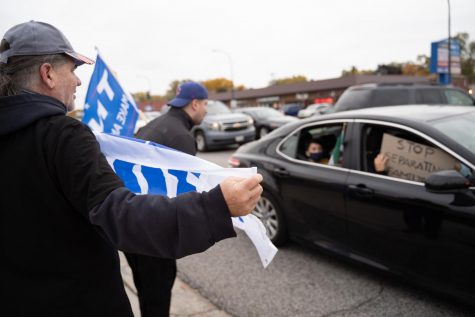 Devin R. Jones, committeeperson for the 18th Ward Republicans—a committee to assist Republican candidates—was one of the few African American supporters at the Trump rally.
Jones began supporting Trump shortly after the 2016 presidential election because of Trump's preference to appoint "originalist justices" and give funding to Historically Black Colleges and Universities, or HBCUs, he said.
According to Politifact, there has been no significant difference between the funding given to HBCU's under Trump's administration in comparison to the previous presidential administration.
A 2018 Pew Research Center poll found that only 6% of 3,014 surveyed voters who identify as Black voted for Trump in 2016.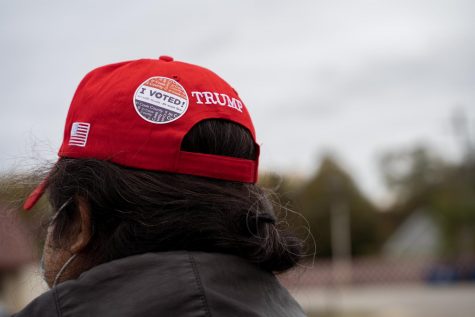 While the Black Lives Matter movement has become a subject of political debate after the killing of George Floyd by Minneapolis police officers in May, Trump supporters have often clashed with Black Lives Matter protesters.
Jones said as an African American man, he encounters racism everywhere.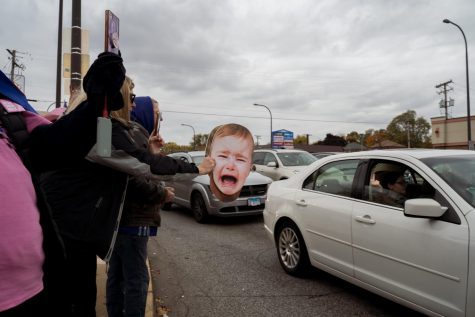 "I don't think that just because someone's a Trump supporter, that they should automatically be looked at as racist," Jones said.
He said the Black Lives Matter movement opposes the government, which in many instances is comprised of politicians who are similar-minded and not all Republicans or Trump supporters.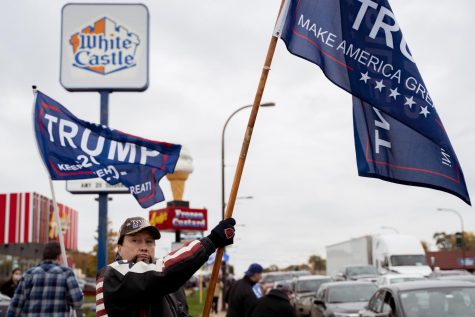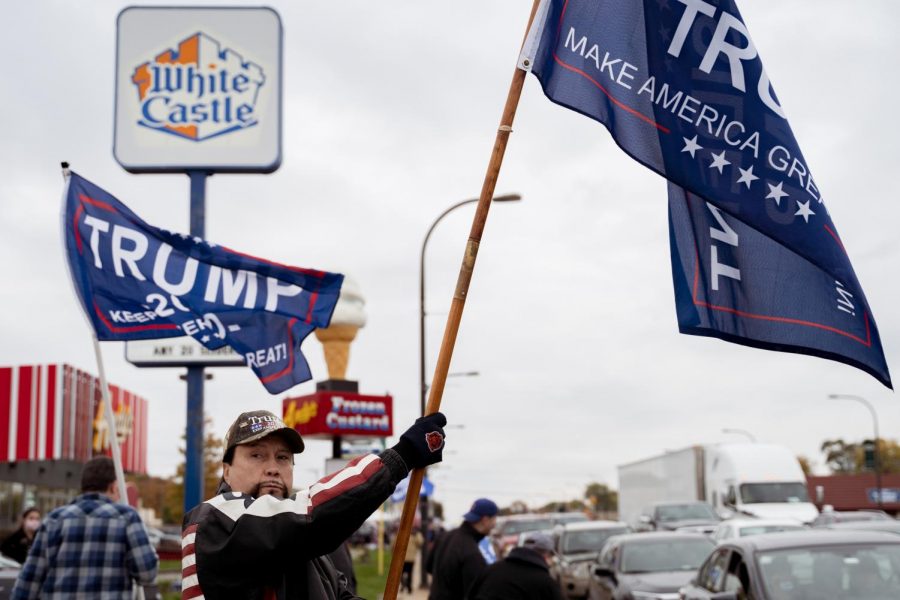 O'Shea said she agrees that Black lives matter, but the sentiment is being "infiltrated" by the Black Lives Matter organization that has done "nothing" for the Black community and is a "domestic terrorist group."
"This is America—we love diversity," O'Shea said. "We love every [and] all the different cultures. We love all the different dances that the cultures bring … the different clothing, the different food … music [and] writings."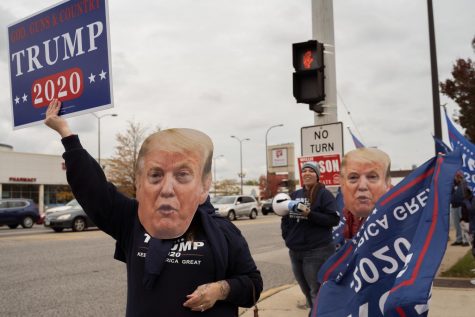 However, Jay Murillo, organizer of the counterprotest in Oak Lawn, said Trump is dividing the nation and separating all ethnicities.
"We feel like they're trying to silence our voices, and we're expressing our opinions as well," Murillo said. "A lot of the Latino and Hispanic community … they're not as well represented as they should be, so I think we should help everyone get out there and vote."