Local businesses keep energy high at Sueños festival in Grant Park
Sueños, a rising powerhouse in Chicago's yearly festival lineup, had an array of local food vendors this weekend, offering sweet and spicy gummies, pizza and tamales.
In its second year, Sueños is already the largest Latino music festival in the Midwest – and local Chicago businesses had a chance to offer their specialty foods and drinks to the tens of thousands of people who packed Grant Park to listen to some of the most popular reggaetón and Latin artists around. 
The second and last day of the festival on Sunday, May 28 featured artists such as Becky G, Grupo Firme and Nicky Jam.
Laura Villa, the owner of La Frida Gummies, said she reached out to Sueños to be a part of the team this year. "It was our sueño, our dream, to be here," Villa said. "It's been our biggest event ever." 
Many of the vendors were small, pop-up shops from throughout the Chicagoland area, "We're so glad to see each other, and that we made it all the way to Sueños," Villa said. "It's something big for us."
Also in the park this year was a family business selling tamales. Osmar Velez said he and his father, Claudio Velez, started selling tamales over 20 years ago. "He started off as a street food vendor,"  Osmar Velez said.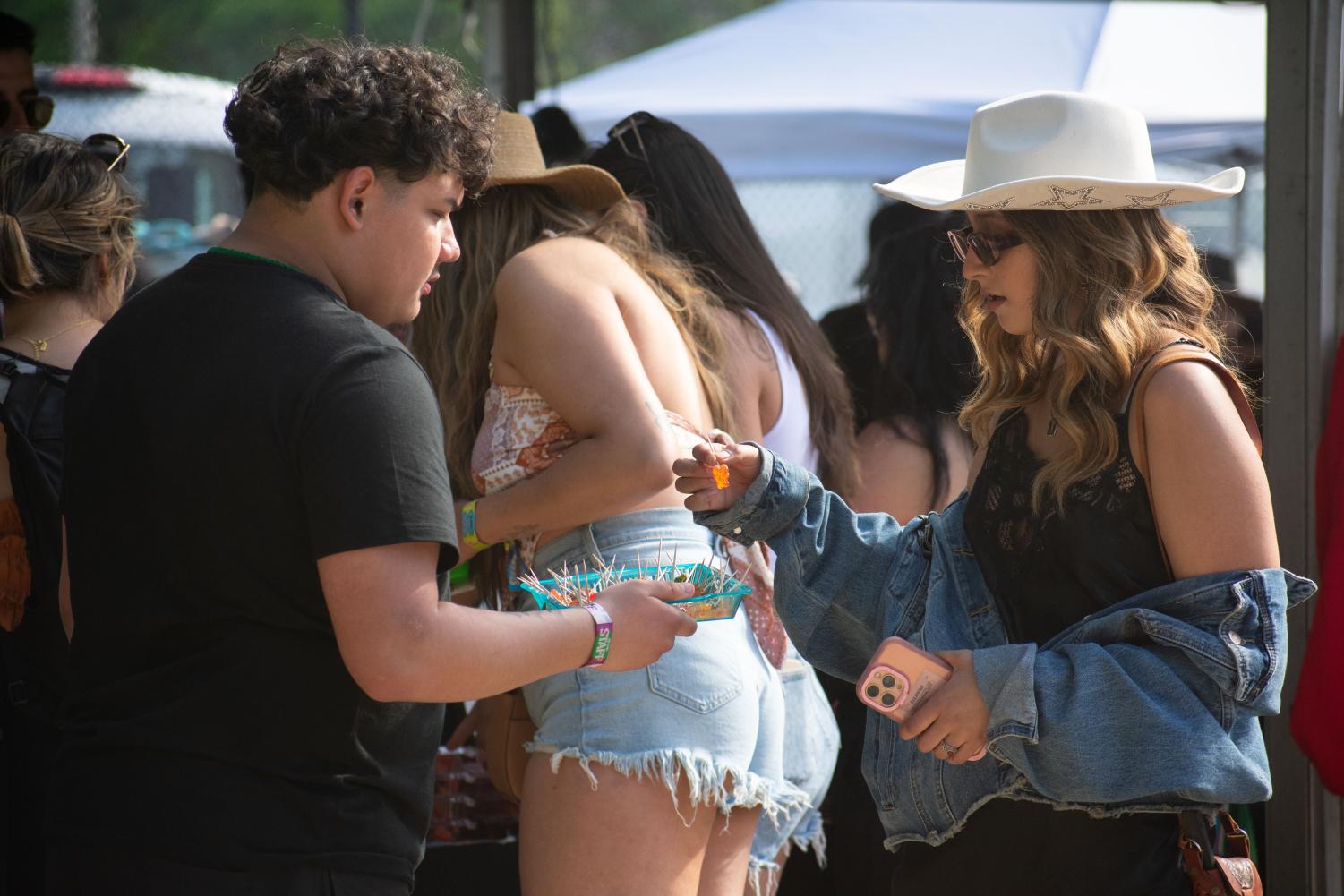 The Tamale Guy, what many Chicagoans refer to their business and the official name they gave themselves, has a central location in the Logan Square neighborhood of Chicago. Most nights Claudio Velez does his rounds selling tamales out of a cooler to local bar patrons — mainly in the city's West Side neighborhoods.
"We're hoping to get more contracts so we can sell our tamales through the bars. What's better than tamales and beer?" Osmar Velez said.  
While they were contacted by Sueños last year, this is their first year present at the festival. "They reached out to us last year, and we were too small; we didn't have the bandwidth," Osmar Velez said. "Then they reached out to us again this year. We're honored, but it's a lot of work."
Normitas Conchas and Café, a pop-up bakery serving the Chicagoland area, also sold food at Sueños for the first time this year. Norma Rentería, the owner of the bakery, said for a small business, "this is just a great opportunity for us to get exposure, get out there and reach a new audience." 
Rentería hopes to be back next year. "I'm having a lot of fun and learning a lot of things about the business as well and what products do well with customers. So now I know for next year."
Stephanie Osornio, who attended Sueños said it was important to have local businesses at the festival.
"They're so good," Osnorio said of Normitas Conchas and Café. "I recommend the churro cheesecake bites."
Back at The Tamale Guy, Martha Cruz, wife Claudio Velez, handed out samples of tamales, telling passersby "Ven a comprar los mejores tamales en Chicago," which translates into, "Come buy the best tamales in Chicago."