Lights, camera, subscribe
Columbia students tune in to YouTube to create and expand their community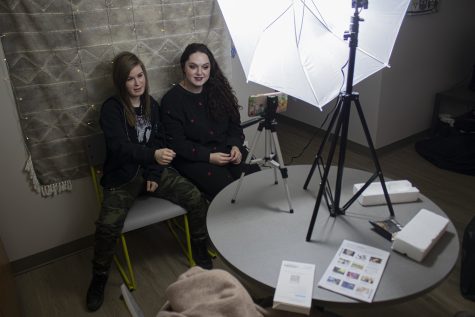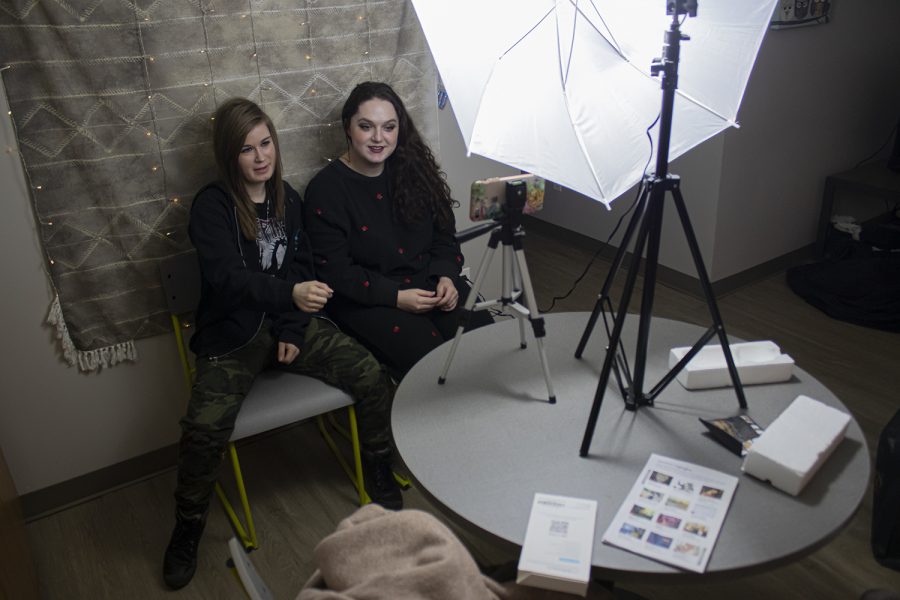 Lying in her bed at 3 in the morning, Claire McConnell had the idea to create a YouTube channel about Broadway, which later evolved into making "a day in the life" vlogs. Little did she know she was tapping into a new trend.
"I was watching Lesli Margherita do her 'Looks on Books' [vlog], and I was like 'I could do this,'" said McConnell, a sophomore musical theatre major.
From YouTube to TikTok, college students are using social media to give viewers insight into what an average day on their campuses looks like in what is becoming a marketing tool for college recruiters in their battle to boost admissions.
"It gives an authentic student perspective," said Lambrini Lukidis, associate vice president for Strategic Communications and External Relations. "It is most valuable because it is coming from the student perspective."
At the University of Florida Gainesville, students are using social media to gain attention and reach bigger audiences. Their mascot participated in challenges on TikTok. This was a way to have fun but also promote their campus to prospective students.
"
That is what people do now—they look on YouTube for videos.
— Claire McConnell
Rather than visiting college campuses to scope out what attending the institution would feel like, prospective students are increasingly turning to YouTube.
When searching "Columbia College Chicago" on YouTube, many of the top videos that pop up are dorm tours, admissions tips and tell-alls made by current students which offer an authentic characterization of life at Columbia.
Quite a few of McConnell's subscribers have told her they plan on enrolling at Columbia after watching her vlogs.
"That is what people do now—they look on YouTube for videos," McConnell said.
McConnell created her video series, "Education Broadway," to show the experiences of musical theatre students at Columbia, as well as on other college campuses such as Tisch School of the Arts, Wagner College in New York and the Boston Conservatory at Berklee.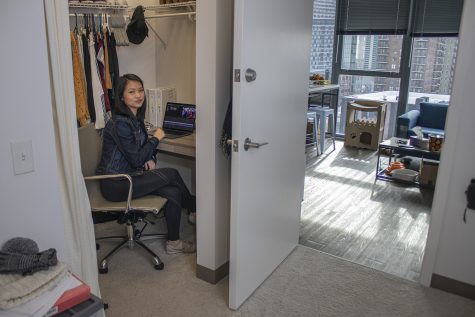 Each Columbia vlog is filmed and edited by the student creator to provide an insider's take for students and parents.
"It was for people who were going to college and looking at places to be … because you do not go to a college unless you know someone," McConnell said.
The students behind Jerry Crew Comedy—junior marketing major Kassidy Graf and her best friend Kate Roberts, a junior comedy major—use their channel, a self-described digital scrapbook, as a way for their subscribers to be a part of their inside jokes.
"There is an epidemic of loneliness in our society right now and the internet is interesting because it is the first time in human history where you can have [a] community that isn't centered around a building or meeting place," Graf said. "So, it opens up an opportunity to connect with people."
Graf's secondary channel, The Hippie Catholic, was created because Graf wanted to share another part of herself that is both Catholic and liberal within Columbia, which is full of different people with different beliefs, Graf said.
"We have … every kind of people here," Graf said. "I feel like it would be good for me to have videos that explain how this works."
Graf also uses her channels to connect with subscribers on something important to many Columbia students and prospective attendees—mental health positivity.
The aim of the Jerry Crew is to make people laugh and connect with others, and both Roberts and Graf have seen it resonate with their subscribers.
"
It is heartening to see our students really love Columbia and want to—on their own—make videos about the college and share their experiences.
— Lambrini Lukidis
"If you are doing what you love, at least one person is amused—or, in this case, two people," Graf said. "I love this school so much. Everyone is really supportive—we have such a great community here."
Columbia has its own YouTube channel that focuses on institutional marketing in addition to channels hosted by different departments and faculty members, Lukidis said.
"We want to create a larger footprint," Lukidis said. "We have talked about having students be part of more formalized marketing campaigns in terms of documenting and chronicling their experience on campus."
Lukidis said Columbia is interested in reaching prospective students from as young as 12 and has considered using emerging sites such as TikTok, but is still focusing on more traditional social media platforms.
"Some people might say it's antiquated, but we have a healthy following and engagement even on Facebook," she said.
McConnell said while her vlog did not start out as a recruiting tool, she's glad to see Columbia is taking notice of the evolving platforms on social media and that she has become an unofficial part of the school's recruitment efforts.
"It is heartening to see our students really love Columbia and want to—on their own—make videos about the college and share their experiences," Lukidis said. "It is validation for the type of campus we have."