Letter to the Editor: The Lies They Told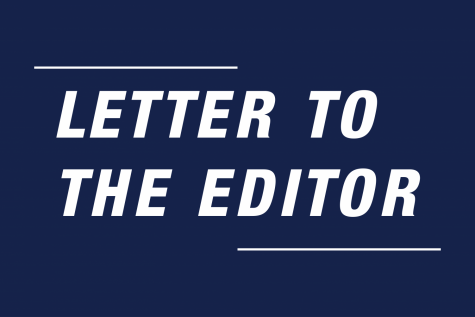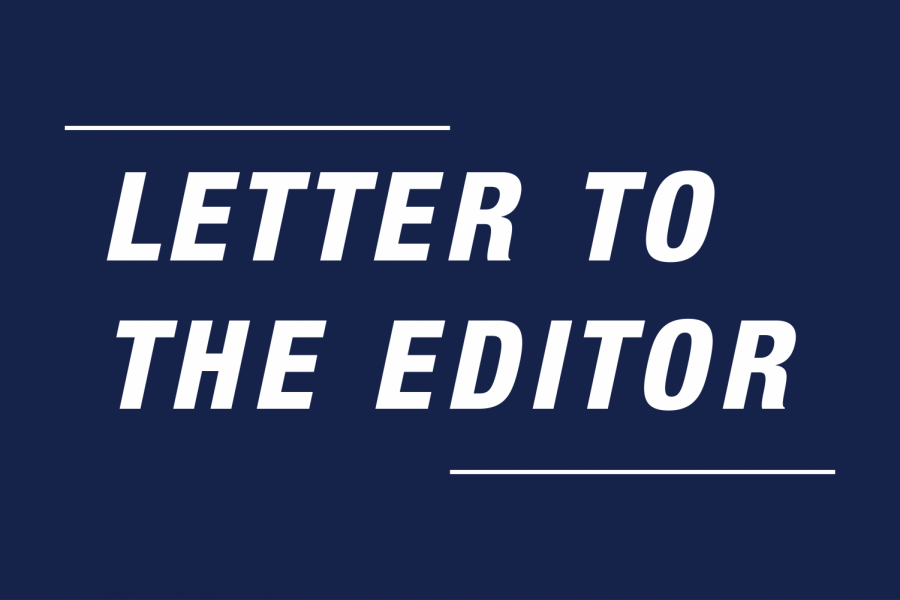 Looking back, I suppose many of us came to Columbia under the allure of equity and inclusion. We wanted to be surrounded by differences. After all, creative artists are some of the most powerful contributors to social justice dialogue and change. We wanted to be a part of that. 
It seems, however, that Columbia sold us on a promise they aren't willing to fulfill. 
It was nearing the end of September in Fall 2021 when we received the email that the college implemented a new policy regarding children on campus. For many who emailed the Faculty Senate, an advocacy body for which I served as vice president at the time, this was a slap in the face to our realities as parents. Policies like this, which are handed down by the most privileged corners of our college community, ripple throughout the lives of everyone who isn't afforded the luxury of choice. Students, staff and faculty have complicated and beautiful lives that are heavily impacted by inequitable policies at an institution so adamant about diversity, equity and inclusion. 
What we have discovered is that this is so commonly Columbia. 
I could describe the ways that faculty have forced "nimbility" (as the Provost coined in her Fall welcome back message) to fit within our already fractured ecosystem. 
We were nimble in working on campus through the heights of the pandemic. 
We were nimble when our course caps increased beyond manageable loads. 
We were nimble as benefits withered away…
As students spiraled because we lacked appropriate mental health resources…
As sabbaticals were halted…
As human resources sent newsletters with "self-care" tips but no mention of equitable pay, equitable accommodations and equitable benefit adjustments…
As directives changed sometimes daily…
As staff colleagues lost their jobs in the College's pursuit of the frequently used goal of "streamlining"…
As an astonishingly inequitable one-time bonus guaranteed $5,000 to colleagues earning the most and $1,500 to those making the least…
As leadership pressed for a business-oriented future and working harder when our hardest wasn't enough…
As racism ravaged outside, but the deafening silence from leadership was the only loud thing we could hear…
We were nimble. What did that cost us?
It cost us everything. 
Earlier this semester, a tenured colleague in my department told me how "unbecoming" it was that I was "playing the race card" in response to my suggestion that he uses a very disparaging tone and language toward people who don't look like him (specifically, I meant women of color). His advice was for me to "adapt to (my) environment." However, what's most alarming is that this behavior was displayed in full view of administrators, who are yet unwilling to remove this person from my tenure committee. I believe most might find it difficult to assume that such charged opinions could objectively review a portfolio of research based on critical race and gender theory. 
Still … I persist. 
It's not lost on me that the dynamics of power can and always will be sheltered by institutions that go to great lengths in preserving a specific public image. So much so, that intertwined in white, male, tenured privilege is a hostile workplace gift wrapped in an assumption of infallibility. A dear friend (Cara) who I grew to know well only after her sudden departure as faculty from Columbia, shared her story of an alleged sexual assault by a tenured professor that she said occurred on campus in a gripping Medium post. There is a bitter, lingering sentiment that what is alleged to have happened to Cara is indicative of a campus culture that allows abusive, harmful rhetoric and actions to be simply swept under a hush of "personnel matters" until there is a public admonishment.
And yet … we persist. 
The college recently announced a "Summer Social Justice Institute" aptly titled "Social Justice, Creativity, and Placemaking." The name sounded familiar, and it should have considering that three years ago I designed a CCCX course for Columbia called "Social Justice Creative Placemaking." The institute plans to "explore the concept of critical race theory through the lens of Chicago's Black and Brown festivals and performances, reimagine an equity-based future for the city's public spaces, and select course topics about the ways artists engage with issues of power, privilege, and justice through their work." The two women set to teach these courses are not Black or Brown. 
Recently, Black students were quoted in The Columbia Chronicle saying that they do not feel included at this institution, a place that prides itself on proclaiming Black lives but falls just short of "matters." 
When I sat down to write this letter, it was nearing the close of one of the toughest semesters many of us have ever endured. In the midst of tremendous mental and physical health challenges, I decided to prioritize my health and family. I asked for support on completing collaborative projects in my role as director of graduate studies but I didn't receive the support I needed. I tried to plan outings for grad students that could never be funded. I chose to give up multiple leadership opportunities to focus my next year on teaching, research and making sure our graduate students have a better, more robust experience. I applauded the new lead of the marketing program, a role I stepped down from to focus more as graduate director, at our final faculty meeting this week. 
Directly after that last faculty meeting, my chair invited the dean of graduate studies to my year-end workload planning session (along with an administrative staff member to take notes) and informed me that they were replacing me as grad director after a one-year term. While my predecessor was able to improve year after year if he chose, I was reminded that such luxuries are not afforded to Black women at this college. A mere four days after being the first Black woman in my department to "hood" graduating masters students (place the masters garments over robes), I was let go from my position. It was a chilling moment to realize that I'm not allowed to be anything less than perfect, and to prioritize my own mental health above the college would most certainly cost me my job. 
This is not a grievance about childcare policies, nimbility, a Summer institute, white male privilege, or even assault. This is a call to the administration to acknowledge that self-interests and institutional structure far outweigh the greater good at Columbia, and to invite promises of equity, diversity and inclusion while systematically barring advances that make that possible is one of the great failures only those less privileged are left to endure. 
Columbia, quite frankly, should strive to be better. 
These are the systems, the circumstances, that we navigate as a community of faculty and staff at this college. While there are institutional inequities that require creative strategies, there are also personal interactions that interrupt the very real change we can make. For every "our employees are ready to be back in the office and they miss conversations in the hallway" there is inevitably a blindside that these halls produce microaggressions trapped in the minutes it takes for an elevator to arrive for a welcome escape. Many faculty and staff have given countless hours and effort in the pursuit of institutional change. I am fortunate to count many of them as friends. Still, the collective spread of experiences we are working through creates little doubt as to why we are losing creative, exceptional professors. 
When asked why faculty have exhausted all efforts to innovate classroom materials, remain adaptable, and spend God knows how many hours braving a resilient face to keep students engaged, it's because we truly care about the people we teach. Columbia knows this. They know that while our benefit costs rise, raises/sabbaticals/retirement contributions are suspended (some now reinstated), and morale is low, we will still overperform in the classroom. There is something intrinsically beautiful about seeing students capture their creativity and embrace knowledge. However, what examples do we set for students if performance to the peak of exhaustion is our goal, and a reward for an incredible push to effectively lower our salaries by not adjusting pay to meet the rise of inflation? Our students, in turn, work multiple jobs and take more hours than they can manage because some cannot afford the tuition increase coming next year. We have a serious problem in that we do not exercise the progressive, inclusive and antiracist practices we pitch as core to our mission. 
The pandemic has highlighted a core need to live and work in spaces that value our humanity. The unfortunate result of choosing institutional image over transformational change is that those of us truly fighting to do good work here are left ultimately defeated. There is no greater sting than an illusion of acceptance masking the drive of dollars and cents. 
We are not who we set out to be.