BREAKING: Juneteenth to become an official holiday at Columbia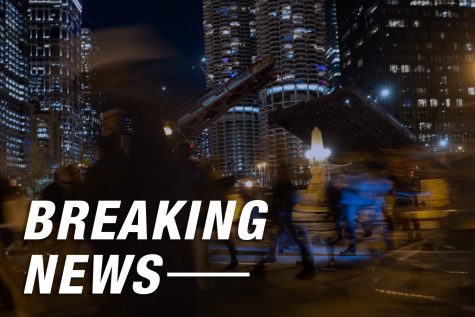 In a collegewide email Friday, April 16, the Office of the President announced Columbia will begin observing Juneteenth as an extension to the college's commitment to diversity, equity and inclusion.
Juneteenth, also known as Emancipation Day or Freedom Day, commemorates the day in 1865 when the last enslaved Black Americans in Galveston, Texas learned all enslaved people were finally freed. The news came months after the Civil War ended and more than two years after Abraham Lincoln's Emancipation Proclamation. 
This year, Juneteenth falls on a Saturday, so the college will close campus Friday, June 18 to observe the holiday.
"I think it's a step in the right direction," said Isaiah Moore, a senior television and cultural studies double major. "Obviously, that's not the only thing that has to be addressed in regards to Black history, but having that discussion outside of the month of February is also important and Juneteenth is a good starting point for that."
Aysha Henry, a senior fashion studies major and vice president of the Black Student Union, said she also saw the change as necessary for the college to expand its role in diversity, equity and inclusion.
"With [Columbia's] focus on being inclusive and diverse this should be something that they don't just observe but recognize as a holiday and celebrate that holiday to be in conjunction and be in parallel with the beliefs, especially with our new DEI [focus] of our school being added," Henry said.
Forty-seven states and the District of Columbia currently recognize Juneteenth as a holiday. In December of 2020, it was announced that Cook County would observe Juneteenth, making it the largest county to officially recognize Juneteenth as a paid holiday, according to the Chicago Tribune. However, bills that would make it a state holiday are still being considered by the House and Senate of the Illinois General Assembly.
Matthew Andersen, assistant professor in the American Sign Language Department and an Antiracism Transformation Team or ArTT fellow, said in a Friday email to the Chronicle on his own behalf, that he had previously wondered if Columbia would join other institutions in observing Juneteenth.
"Holidays allow people to be with their loved ones and celebrate their identity, culture, and history," Andersen said. "It is also the time for others to recognize and reconfirm Black history is part of the United States' history—our history— and say, 'We stand with you. We support you. We hear you.'"
The decision, according to the email, is an extension to the college's Diversity, Equity, and Inclusion (DEI) efforts, which also includes the Antiracism Transformation Team (ArTT) and the Social Justice Initiative.
"I'm happy that they're deciding to celebrate it as an actual holiday," Henry said. "I'm happy everyone else has hopped on that bandwagon of celebrating it because it really is a day that should be celebrated like a regular holiday."