Johnson, Vallas face off in mayoral debate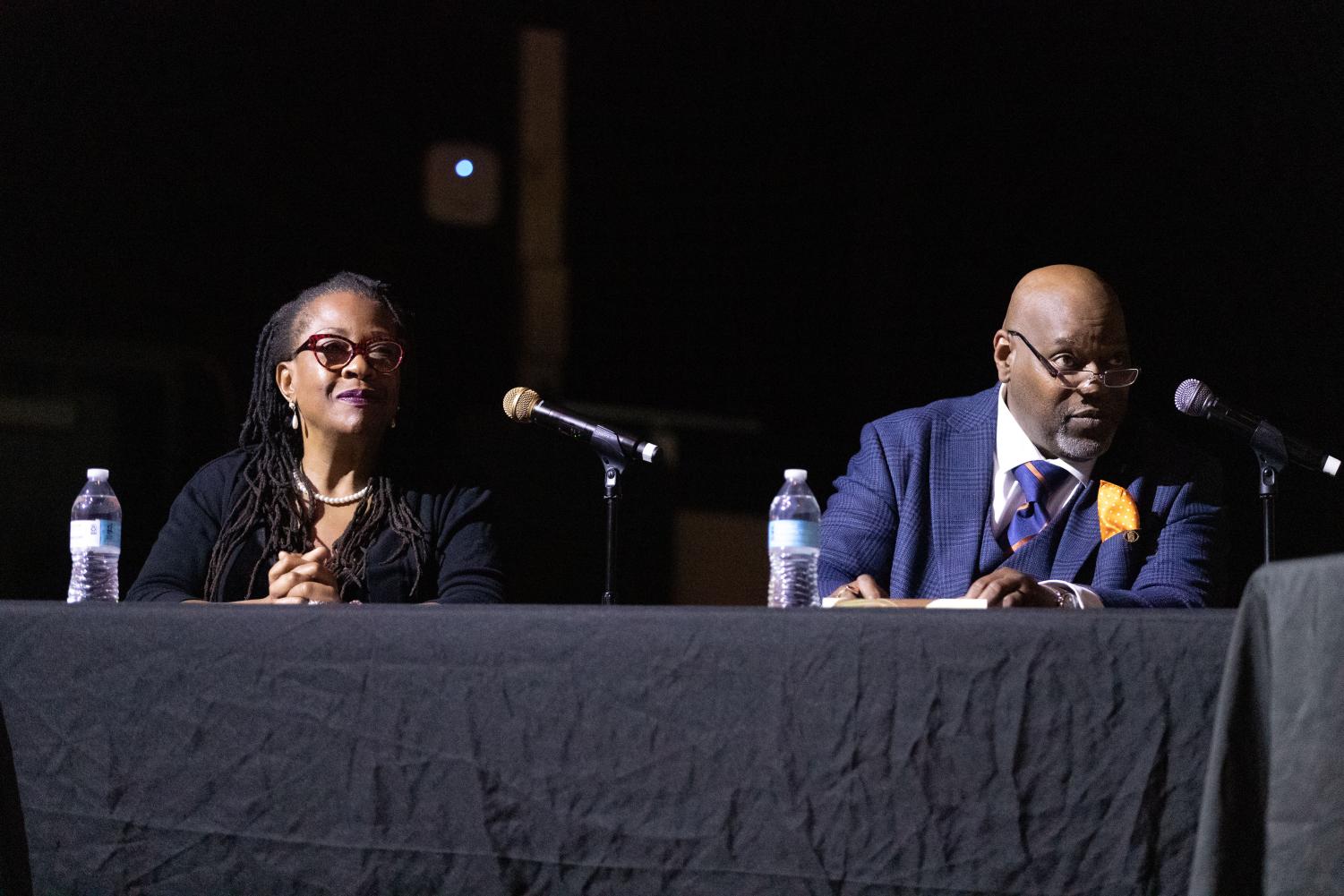 2023 ELECTION
---
Mayoral candidates Brandon Johnson and Paul Vallas clashed over key issues such as public safety, education and housing in a debate at Kenwood Academy High School on Saturday, March 18.
The forum was moderated by former Cook County Judge Travis Richardson and Maudlyne Ihejirika, former president of the National Association of Black Journalists Chicago Chapter.
The two men disagreed sharply on what have become the top issues in the April 4 runoff for mayor, including how to address crime in the city and relations between law enforcement and people of color.
Some have characterized this contest as a vicarious battle between the Chicago Teachers Union and the Fraternal Order of Police. Do you think that is a fair characterization? Why or why not?
Johnson
Johnson, an educator who has the CTU endorsement, said the election is a political battle about public safety and race.
"Do you all know Black families who make $100,000 a year or more live in less safe communities than white men who make less than $30,000? This is what this battle is about," Johnson said.
Vallas
Vallas, a former chief executive of Chicago Public Schools, said the race was "a battle to make sure that every single community in the city is a community that is safe and secure."
He said it's about providing community schools with resources and providing the "type of education to support work related services."
Some of our youth become involved in unproductive behavior during the summer months, often because they have nothing else to do. Do you have an employment plan for our young folks during the summer months? 
Johnson
Johnson said he is going to double the amount of young people that have been hired, as stated in his public safety plan.
"They're not just summer jobs, they're year-round jobs," Johnson said.
Vallas
Vallas said he wants to work towards creating a universal work study program.
He would require every city vendor and contractor to provide paid work study so students will be paid year round. "Whether it's the trades, it's the engineers, it's the plumbers, it's the police, it's fire, it doesn't matter. There is no reason why we can't create tens of thousands of work study jobs."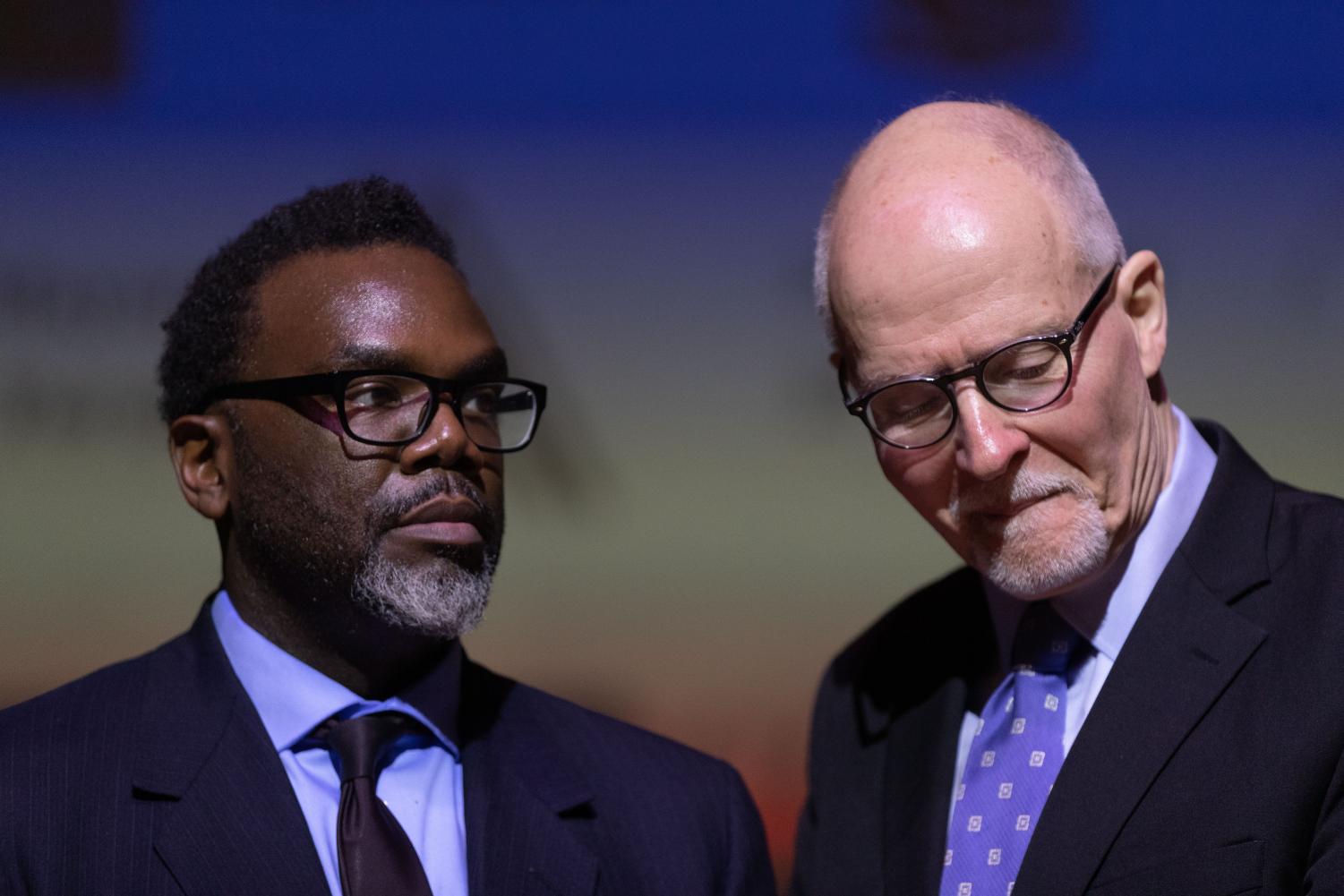 According to the National Bureau of Economic Research, Black students who have Black teachers are more likely to attend college. What will be your approach to increasing the percentage of Black teachers in CPS? 
Johnson
Johnson said this issue is one of the main reasons for why he became a public school teacher.
He said he is committed to funding programs like Grow Your Own Teachers.
"We need to make sure we are committed to recruiting and retaining Black educators," Johnson said.
Vallas
Vallas said when he was the superintendent, the district recruited Black and Latino student teachers to work in the classroom and in after-school programs.
How will you promote curricula to prepare students for a career in the lucrative trade occupations in light of the abysmal numbers of African Americans within vocal trade unions and study after study has found racism factor within recruitment and apprenticeship programs within these unions? What steps are you prepared to take to compel these unions to provide apprenticeship programs for our students?
Johnson
Johnson said he would make sure to expand and implement the trades into school curriculums.
"This is an incredible opportunity to revive and restore our community," Johnson said.
He said these pathways would be "one of the best economic decisions we could ever make," and that he is the only candidate who has campaigned on free community college education.
Vallas
Vallas said "the next generation of first responders could come from our seven military academies and 42 ROTC academies, where there are 10,000 students and 86% are Black and Latino."
He said he told the 14 unions he worked with that paid opportunities include work study and apprenticeships and should be extended to community colleges and people returning from incarceration.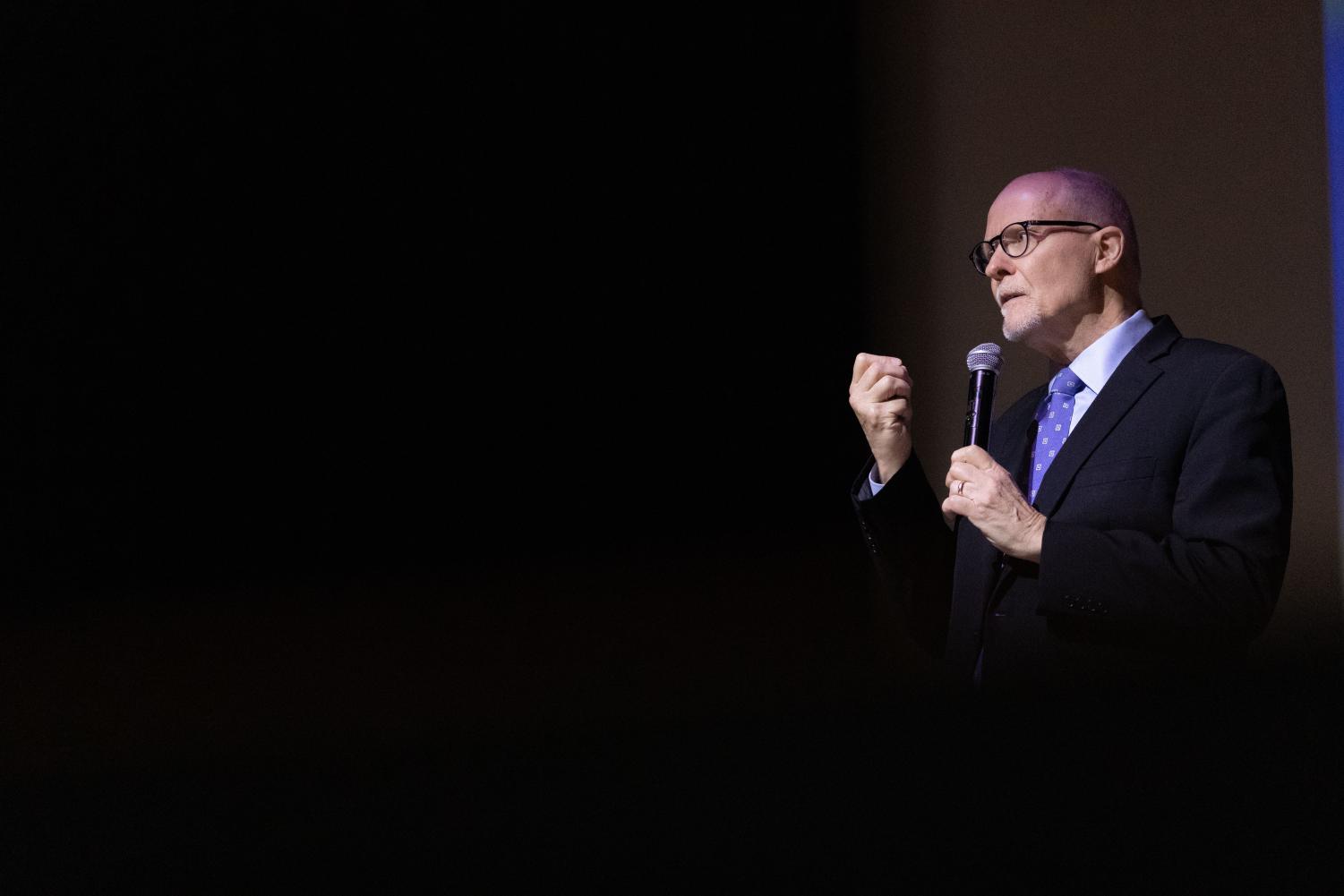 Chicago has seen a rise in crime in recent years, with a spike in 2022. With the violence statistics showing a similar increase in 2021. This has made public safety the No. 1 issue in this campaign. What is your plan to address this?
Johnson
Johnson said that data has shown youth employment has a direct correlation to crime reduction.
"That's why it's a central part of my public safety plan," Johnson said.
Vallas
Vallas said he will advocate for universal work study programs for high school and city colleges, as well as reentry programs that provide paid occupation training.
"Those are things we can do right away to get hundreds of thousands of young people fully engaged and to deal with returning citizens," Vallas said.
He said the city does not have enough police officers and should invite retired police officers to return to the force.
Over the period of 2018 to 2022, the Chicago taxpayers shelled out a quarter of a billion dollars in settlements and judgments arising from legal claims against the Chicago Police Department and its officers, according to the city's inspector. What are you going to do to eliminate the necessity of paying millions of dollars for the behavior of people who really ought to know better?
Johnson
Johnson said this is a "very sensitive topic" in his community because "we call the police more than any other people."
"We also have to make sure that if you are part of a white supremacist organization, you get fired," Johnson said.
He also mentioned that people should not be working next to people who supported the Jan. 6 insurrection, referring to protests incited on the US Capitol.
Vallas
Vallas said "all of the statistics point to the fact that people are not training or retraining."
"There has been $350 million in lawsuits against the city that have nothing to do with the police department so they have been getting sued for everything," Vallas said.