'Incredible perseverance': Danny Fenster detained for over 140 days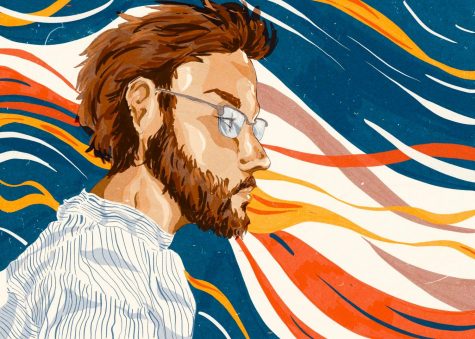 Danny Fenster's last court hearing was on Oct. 4 — information unknown to the Fenster family until a day later — a pattern throughout his hearings. This was Fenster's ninth hearing since his detainment on May 24.
The American journalist and Columbia alum has been detained in Insein Prison in Yangon, Myanmar for over 140 days, and recently returned to in-person court hearings, due to the improving COVID-19 situation.
"He has still not been charged," said Bryan Fenster, Danny's brother. "But our main hope is that it's good news that he is being seen in-person, and we just hope that [the court hearings] continue to be in-person so this process can kind of play out, and hopefully that means that he is deported at some point."
Danny Fenster, managing editor of Yangon's Frontier Myanmar, is facing charges of incitement and more recently, with violating the Unlawful Associations Act, which was mentioned for the first time during his hearing on Oct. 4.
If Danny Fenster is found in violation of the Unlawful Associations Act, he could receive a two- to three-year prison sentence and a fine.
According to the Associated Press, this is the standard sentence for an individual who is "a member of an unlawful association, or takes part in meetings of any such association, or contributes or receives or solicits any contribution for the purpose of any such association, or in any way assists the operations of any such association."
During the hearing, Than Zaw Aung, Danny Fenster's lawyer, was not given any further details about the new charge.
Myanmar was taken over by a military regime in a coup on Feb. 1. Many people are fleeing for safety. Danny Fenster is one of several foreign journalists who have been arrested since the coup, but the only one still in custody, according to the Associated Press.
The Fenster family last spoke to Danny on Oct. 5, the day after his last hearing. Bryan Fenster said his brother has "incredible perseverance."
"We got to talk to [Danny] again and he sounded a lot better," Bryan Fenster said. "It sounds like he's got a little more perspective and it's just up and down, up and down, and he's certainly entitled to be sad, to be angry. How could you not be?"
Bryan Fenster said throughout this terrible situation, he is heartened that people are getting to know his brother, as a person.
Bryan Fenster said Chicago inspired Danny to try new things, recalling the time when they both volunteered at a refugee organization in Chicago, now known as Interfaith Refugee and Immigration Ministries, and spent time with a Burmese family twice a week.
Erin McCarthy, interim chair of the Communication Department and associate professor of history in the Humanities, History, and Social Sciences Department, was looking through past students' work and realized she had Danny Fenster as a student in her "Oral History: The Art of the Interview" class during his last semester at Columbia.
Last week, McCarthy discovered an interview Danny Fenster conducted for the Anti-Apartheid Movement project in the course. He interviewed Otis Cunningham, husband of Lisa Brock, the Anti-Apartheid movement collection founder and former chair of the Humanities, History and Social Sciences Department.
"Where he ended up as a journalist and his work today really fits, or you could say is linked to even this project of activism and the role of journalists, internationally, in movements like the Anti-Apartheid Movement," McCarthy said.
McCarthy said listening to Danny Fenster's interview brought back memories of him, and said his journalistic knowledge and passion was evident, even then.
"It was kind of a poignant moment," McCarthy said. "What he was interested in and the questions that he asked, was really interesting to listen to [Danny] and hear his voice from 12 years ago."
McCarthy said this recent discovery gave her a new perspective on how students' current passions will feed their futures.
"I just keep coming back to [Danny's] thirst for knowledge and culture and people," Bryan Fenster said. "History and context is something that's always guided him and he applies it to wherever he is in any given situation, and it's just a beautiful thing. You know, the world would be a better place with more Dannys."
U.S. government officials continue to advocate for Danny's release.
The Fensters continue to update information and resources to support Danny Fenster on Bringdannyhome.com.