Illinois' education unions willing to strike to ensure safe reopening; CFAC to co-host town hall next week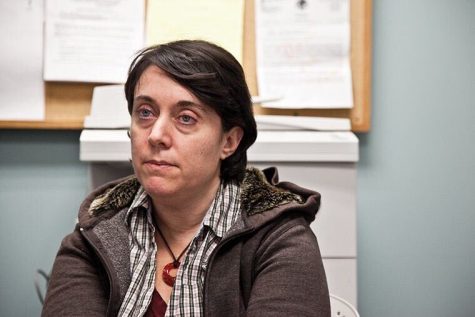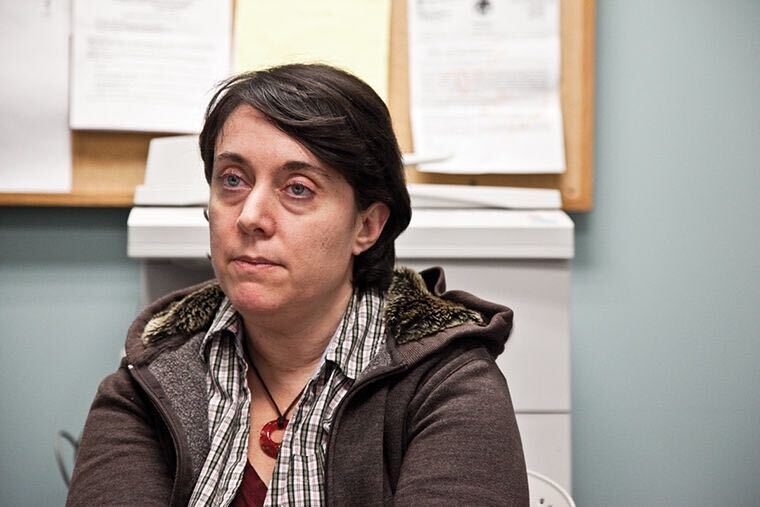 Two of Illinois' largest unions representing teachers and educational professionals, the Illinois Education Association and Illinois Federation of Teachers, are willing to strike if schools do not meet their demands to ensure safe reopening plans for the upcoming Fall 2020 semester.
This includes Columbia's part-time faculty union, CFAC, which is affiliated with the IFT.
On Wednesday, July 29, the two unions released a joint statement that read in part, "The entire weight of the IEA and the IFT will be used in whatever way is necessary to protect the students and the staff who educate them."
The statement comes after an IFT press conference on July 23 where a group of unionized faculty and staff from various public and private Illinois colleges and universities—including CFAC, representing Columbia​'s part-time faculty—demanded an entirely remote-learning platform "with few exceptions" for the fall, as reported by the Chronicle July 24.
In a Friday, July 31 interview with the Chronicle, Diana Vallera, president of CFAC and adjunct faculty member in the Photography Department, said if necessary, "nothing is off the table."
Vallera said a strike in the fall would be a last resort, and CFAC is not strongly considering it at the moment and won't unless it becomes absolutely necessary and the combined unions agree on it.
"We have to put safety first, and if there are institutions that aren't going to do that, then even a strike is possible over safety," Vallera said.
According to the July 29 statement, IEA and IFT together represent "238,000 employees in public and private schools, colleges and universities in the state of Illinois and in doing so we protect the safety of more than 2.5 million students."
Vallera said she plans to meet with college administrators and Columbia's Campus Reopening Task Force, along with the CFAC executive committee and the IFT, on bargaining and determining safe protocols for the fall.
She said it is important for everyone to talk to each other and that it seems the college is at least taking the unions' recommendations into consideration.
"If a return-to-learning plan is not safe, we will act. Our working conditions are our students' learning conditions," the July 29 IEA/IFT statement said. "This is the power of belonging to a union—to be able to collectively stand to protect those who need it—employees, students and their families. We especially need to protect those students who live in communities where health care is lacking, non-existent or unaffordable."
As reported by the Chronicle July 24, Vallera said a forthcoming IFT virtual town hall would be open to all faculty, staff, students and their families, with a panel of experts and a scientist to provide safety information, including what to know before returning to campus, beyond social distancing and wearing a mask.
Announced Thursday, July 30, the virtual town hall will take place Tuesday, August 4 at 5:30 p.m., co-hosted by CFAC and the Illinois Higher Education Coalition. The town hall will feature four expert guest panelists: Dr. Shweta Bansal, associate professor of biology at Georgetown University; Dr. William J. Mills, associate professor at the College of Engineering and Engineering Technology at Northern Illinois University; Dr. Sheila Simons, professor and graduate coordinator at Eastern Illinois University; and Dr. Gabriel E. Guzman, professor of microbiology and chairperson of the Science Department at Triton College.

The webinar-style town hall will be held on Zoom, and—though anyone is welcome to register—there are limited spots. Those interested are encouraged to register in advance.
People who sign up will have the opportunity to write in a question for the four expert panelists to answer. If spots fill up and people are not able to attend virtually, the town hall will be shared on the Facebook pages of the University Professionals of Illinois, CFAC Resources—Columbia College Chicago Faculty Union and the Illinois Federation of Teachers.
Vallera said she encourages anyone interested to attend the town hall in order to receive science-based information on reopening campuses during a pandemic. She said she has found that people often do not know what questions to ask the college about safety.
Vallera said when CFAC first questioned the issue with HVAC filters at the college, other faculty members did not understand why, but Vallera said the panel will address any overlooked safety issues—such as the kind of filters installed in campus buildings—and help other faculty understand why CFAC is questioning such things.
Depending on the outcome of next week's town hall, Vallera said the unions are open to hosting more in the future.
"This is very exciting because it gives the opportunity for all of us together to have these important discussions," Vallera said.