I see Tyre Nichols in my students. Why are we so silent?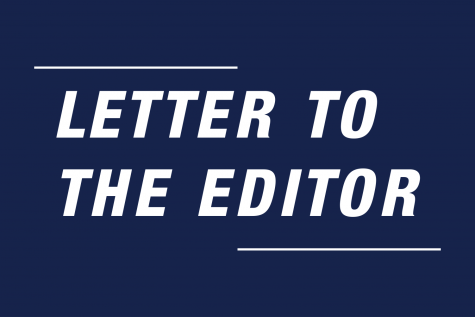 In May of 2022, I wrote a Letter to the Editor about the lies Columbia sold to us, describing this institution as "a place that prides itself on proclaiming Black lives but falls just short of "matters." It strikes as painfully reminiscent while living through the aftermath of another Black man dying at the hands of police officers. 
It is 2023, and to my recollection, the last statement President Kim made recognizing the death of a Black man at the hands of officers was the murder of George Floyd in 2020. Why, then, did the college choose to send a non-specific mass email this week rejecting "violence and discrimination" while simultaneously foregrounding the institution's values and education? In response to such a statement, my longing question is:
Why didn't Columbia Say His Name?
Tyre Nichols was a 29-year-old Black man from Memphis, Tennessee, who was violently beaten by several officers, resulting in his death. This past Friday, video footage of the arrest and murder was released to the public. I have yet to be able to bear witness to those images. 
Tyre was a photographer and, by all accounts, a gifted one. His sense of color and capturing the city through his lens has left us with a piece of artistry that many have posted online as cover photos on their social media platforms (me, included). He mentioned on his website that "photography helps me look at the world in a more creative way. It expresses me in ways I cannot write down for people. My vision is to bring my viewers deep into what I am seeing through my eye and out through my lens. People have a story to tell, why not capture it?"
The truth is that Tyre Nichols could be any Black man sitting in our classrooms or working alongside us at Columbia College Chicago. He communicated creatively, shaped public perception, and will certainly author the culture of our times (as reflected in our mission statement). He was a father from Sacramento who joined his mother in Memphis just prior to the start of the pandemic. Reports speak about the joy he brought into a room and his time skateboarding. 
Sometimes I wait. I think we all do, honestly. We wait to see if teachers, friends, colleagues, and employers will mention it. Will it be part of hushed conversation or spark actual discussion? Will we dare to say "that could never happen here" or give people the space to grieve the reality of what is? While I understand these conversations are uncomfortable, anti-racism work is not solely held with DEI committees or the Anti-Racism Task Force. We aren't asking for general statements about Columbia's values during a tragedy, which is frankly more painful than the silence before it came. Much like how Dr. Kim chose to speak about George Floyd, acknowledging someone's name is a necessary step in recognizing who's life was lost. We could do the same for the eleven victims in the recent Monterey Park shooting in Los Angeles on the eve of the Lunar New Year.
Additionally, without drastic action to confront racism both in the classroom and among our collegial circles, these vague statements fall flat. 
What could we have done?
Prior to the video of his arrest and murder being released, we could have reminded students about the mental health resources on campus.
We could have invited them to write about their own experiences or feelings.
We could have given tips on how to ensure they aren't subjected to watching the video on social media if they don't want to by using various settings on each app, like Bridges, a youth and young adult team building group, created and dispersed.
For those who did want to bear witness, we could have offered open dialogue sessions to mitigate the trauma that follows.
These may be in the works through DEI programming to be released in the coming days/weeks/month – but should we bottle up our grief and continue as expected until the time comes when we can talk about it? Tyre's photography and the violence against Black men should be the subject of discussion in every classroom. Some of our colleagues wonder if it fits and/or if they are capable or informed enough to have this discussion. It doesn't have to fit and there are resources (plenty) to become informed. Where is the hardline expectation within our classrooms and among our department offices to not stop at platitudes of distilled concern and be proactive in uncomfortable discussions?  
Every semester, it seems that I have a young person who is very much like Tyre, a Black man with a creative eye and a desire for the world to be seen through their lens. We don't have to be like other institutions and pause to see what happens, who organizes, and how these events impact our students and colleagues. When voices are still and outrage is silent, we should question if there is enough trust to invite vulnerability and enough protection to encourage critique. 
Memphis is my hometown. According to Institutional Effectiveness, over 1,900 of the admissions applications for Fall 2022 were from Black prospective students, or roughly 20% of the total applications. How many young Black men came to Columbia to fulfill creative dreams? How many times will we see faces much like Tyre's in our classrooms and not mention the legacy of his art or the impact that their lens could make? 
I'm not asking for the college to make statements (empty or not), develop social justice institutes, or pick which tragedy warrants a response. In keeping with my sentiments last May, I am asking that we pause to consider the actual weight of proclamations of antiracism and actions that are counter to that within our own institution. Moreover, I am still waiting for Black lives to matter at Columbia. 
The Provost is scheduled to speak at an open forum Town Hall on Friday, February 3, at 12:30 p.m. via Zoom to discuss results from the Faculty Satisfaction Survey and President Kim usually takes questions at a Faculty Senate meeting during the Spring semester. I would like to hear how they each have personally tackled racism and discrimination within the walls of Columbia. While I have seen firsthand disappointing rhetoric and actions by both, I also recognize their own adjacency to the weight of such events that must contend with criticisms of peers who choose silence over resistance.