'Chic-A-Go-Go' honors Bowie with dance party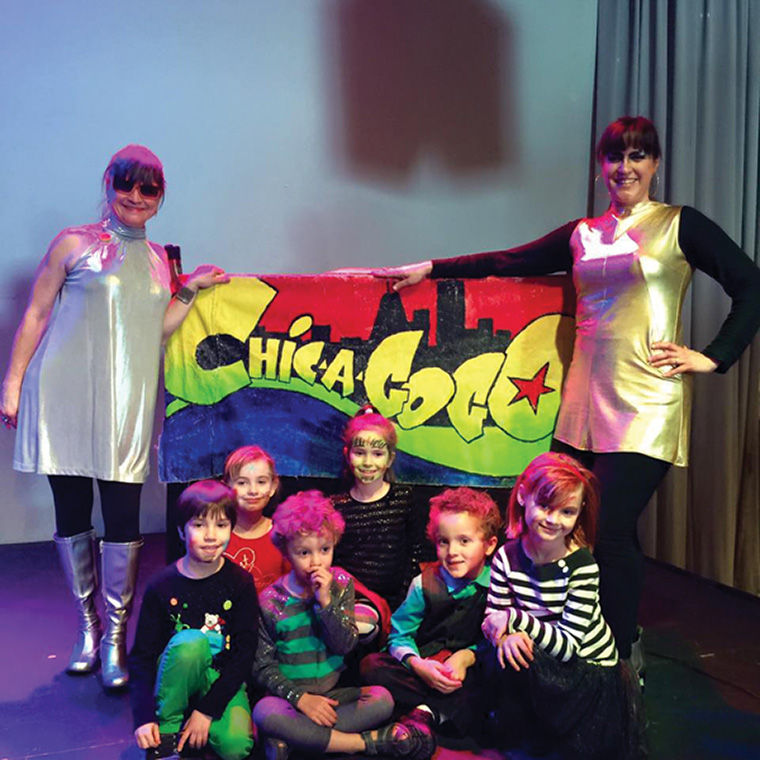 By Gretchen Adams Contributing Writer
February 22, 2016
Most ordinary people dream of being rock stars. But most rock stars dream of being David Bowie.
Bowie, who died Jan. 10, leaves behind an out-of-this-world legacy and a tremendous sense of loss among his admirers.
Fans and fellow artists, from Mick Jagger to a guitar-playing astronaut on the International Space Station, have paid tribute to his life and work by singing his songs, sharing memories of him and acknowledging his impact on their lives.
Mia Park, the host of "Chic-A-Go-Go," a public access children's show based on classic dance programs like "Soul Train" and "American Bandstand," created one such tribute. The show's first "David Bowie Dance Party," which celebrated his work through dance, took place Feb. 13.
"David Bowie gave me creative permission to be whoever I wanted to be and it was surprising and sad to me—as it was for the rest of the world—that he died," Park said. "We already had a date set for Feb. 13, and I told Jake [Austen, the show's creator], 'We need to make this a Bowie tribute. We have to.'"
According to Park, the air dates for the two shows have not yet been confirmed. Park and Austen compiled a playlist of Bowie's music, including original tracks and remixes, promoted the event through Facebook, where the response was so overwhelmingly enthusiastic Park added two additional tapings on the same date.
"People feel a kind of love for [Bowie] that's different than [what] they feel for almost any other musician," Austen said. "That's what parents are most excited for, to have their kids feel something about David Bowie."
The event also attracted the attention of other artists, including Kaara Kallen, co-founder and performer in The Revelettes, a local go-go dance troupe based out of Chicago.
"We were all so bummed out when he died, and when we heard about the 'Chic-A-Go-Go' tribute, we really wanted to be part of it," Kallen said. "They thought we would be a great addition."
The Revelettes, who have performed on the television program in the past, will perform two Bowie-inspired numbers created specifically for the tribute show. The first will focus on Bowie's work from the '70s, and the second will highlight work from his early '80s era.
"David Bowie is a major influence on modern popular culture, and dancing on our show is a way to celebrate this giant whose shoulders we all stand on," Park said.