Sunflower Bean sprouts as Manifest headliner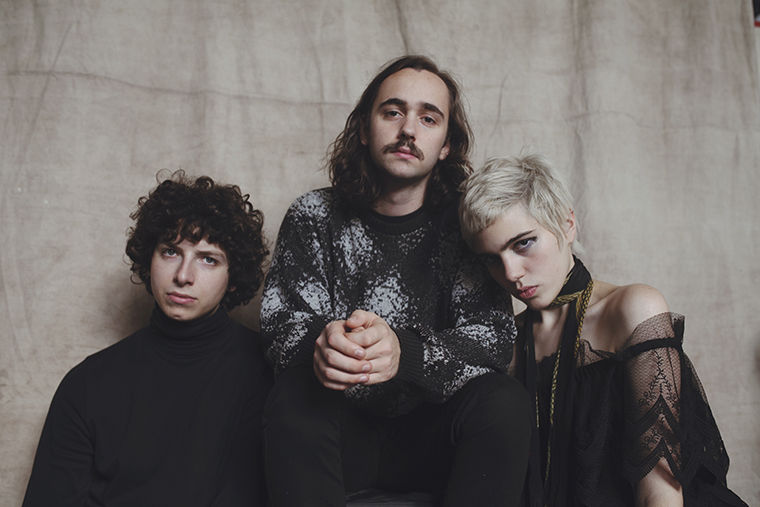 Emerging from New York Sunflower Bean, which will be touring with The Pixies this summer, was announced April 27 as Manifest's headliner. 
The band, described as "fuzzy psych magic" on Apple Music, will be performing on the Manifest main stage May 12 located in the Sculptor's Garden, 20 E. 11th St.
Band members Julia Cumming, Jacob Faber and Nick Kivlen formed their band in 2013 while still in high school. The group played DIY shows and released singles until it started touring with established bands like DIIV, Best Coast and The Vaccines. Sunflower Bean recently released a full album, titled Human Ceremony, February 2016.
"After the album came out, we thought things were really happening and the situation had definitely changed. We've been really lucky for that," Cumming told The Chronicle. "It feels like [we've taken] little steps and that has been really cool because it is not like this thing that is going to burn out. It feels like it has been developing as we have been growing and learning, and that is all we could really ask for."
Jake Dagit, Student Programming Board president and junior business and entrepreneurship major, said a female lead was one of the main elements executive board members wanted to find in a band for Manifest.
"At least within our memory, there hasn't been a woman that has headlined in Manifest in however many years, so that was a big priority for us," Dagit said.
Sunflower Bean fits well into this year's Manifest theme, "Emerge," because it is a young band progressively gaining popularity, said Courtney Stevens, SPB director of Event Productions and senior business and entrepreneurship major.
The band was a shift from the rap and R&B artists such as Saba and Sir the Baptist, who have been featured as Manifest performers in previous years, Stevens said.
"We wanted to work with a full band this time or do something a little bit bigger," Stevens said. "We also wanted something we thought would fit with the rest of the student body, not something super obscure or something we thought was cool but no one else would think was cool."
SPB executive board members met over the summer to discuss possible headline performers for Manifest, according to Stevens. The board went through several Top 5 lists and then narrowed band choices down to ones available and within their budget. A Facebook survey of possible performers was offered to students earlier in the year, but none were ultimately chosen because of scheduling or budget conflicts, she added.
In addition to Sunflower Bean, senior dance major Leah Zeiger will be speaking on behalf of her organization, The Sunflower Project, which is unrelated to the band and works to raise awareness of adolescent sexual assault and dating violence among adolescents, Stevens said.
Cumming said she enjoys playing college shows because the band gets the chance to communicate with students, many of whom are the members' own age.
The band is also excited to play new songs for the Columbia community that have not often been performed live, according to Kivlen.
Dagit said Sunflower Bean is a change of pace compared with previous performances and that is what SPB intended by choosing them.
"We just wanted to bring someone that everyone would be excited about, would be good and would play a fun show," Dagit said. "I'm pretty sure they will fit that bill."