Echo magazine balances timelines and deadlines during pandemic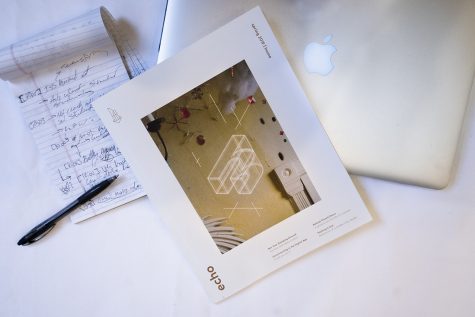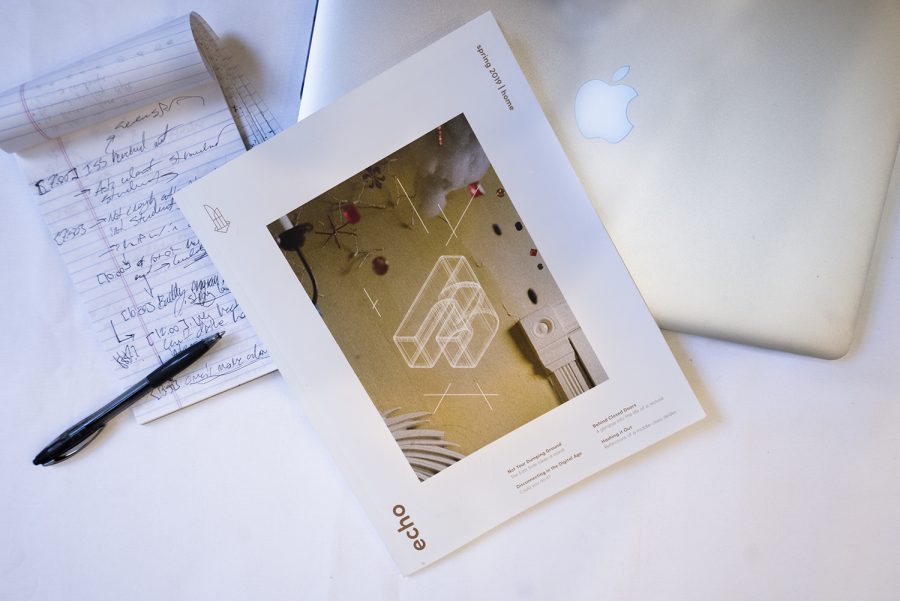 When Colin Lenburg, a senior cinema art and science major and section editor at Echo magazine, learned campus buildings were closing due to the coronavirus, he was "pissed."
"I was like, 'Alright, we are finally in the swing of things; we're grooving; we're getting ready to go,'" he said. "Guess we're back to square one, or maybe negative one."
Lenburg said he felt defeated the entire way back home to Northwest Indiana. But despite his initial feelings of disappointment, Lenburg remains confident about the content the Echo team of student reporters, graphic designers and photographers is putting together.
Rachael Perry, a junior journalism major and managing editor of Echo, said one challenge the "small but mighty" editing team had to figure out was how to incorporate coronavirus, or COVID-19, coverage in the issue that will be timely when the print version is available in August.
Perry said the issue needed to address the pandemic in a way that was not overdone because the situation is always changing.

Each year, the award-winning magazine follows a certain theme. Last year's theme was "Home," and this year's theme is "Life," which will be broken down into two sections—evolve and finale.
"We kind of laughed about that, too," Perry said. "When we came up with [our theme] … we didn't really know what the coronavirus was. It wasn't close to the U.S."
Lenburg said not many stories had to be reworked from their original ideas, and because the theme has not changed, designers have not had to significantly alter their designs, according to Guy Villa Jr., assistant professor of instruction in the Design Department and Echo's design adviser.
The magazine will include pandemic essays—personal essays from staffers—which range in topics from concern for loved ones' health to what the writer has accomplished while sheltering in place. But those essays are a small part of the magazine.
Betsy Edgerton, associate professor in the Communication Department and editorial adviser of Echo, estimated 75% of its stories have nothing to do with the pandemic.
"The mission of Echo is not as a publication to cover breaking news," Edgerton said. "It doesn't make sense to turn it into some sort of a time capsule."
"We would be doing the journalism [program] disservice to not put out an issue," Perry said.

Lenburg said he was able to turn in a non-pandemic story before the college closed campus. His article follows a Gary, Indiana-based artist through the city to discuss its history. Lenburg grew up near Gary and was always told it was "dirty" and "dangerous" and said he wanted to show the beauty of the city.
"I am a firm believer in the stories that we're telling with Echo," Lenburg said.
The first batch of stories has been sent to the designers, Perry said.
The designers have a larger workload than in previous years because they need to compensate for a lack of original photos, according to Villa. Photographers were not able to photograph some in-person interviews or events due to the pandemic. Designers are either illustrating those stories or searching for photos they can include in the issue.
Villa said the team had to adjust some of its editing process as printing out page designs to review and edit on paper is not as easy to do with remote work. In some cases, designers would email Villa a copy of the page designs for him to print out for review.

Perry said the editors were stressed when they first learned they had to work remotely, but said Echo has had the smoothest transition of all of her courses.
"This issue is going to be so unique," Perry said. "It's going to be a really good year for Echo."