AEMMP Records releases Musa Reems' new EP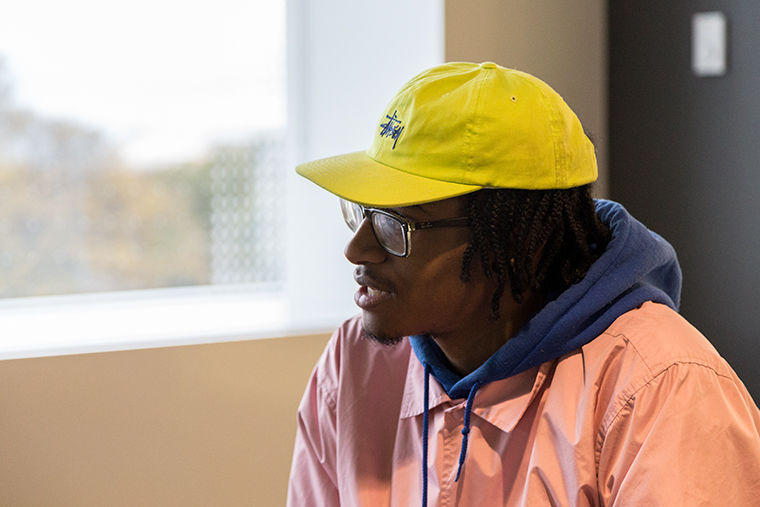 Chicago-native Musa Reems has been writing and releasing music since age 15 and hopes to follow in the footsteps of fellow Chicagoan Chance the Rapper.
Now a junior business and entrepreneurship major, Reems completed an EP for release Nov. 14 by the college's student-run record label and business and entrepreneurship practicum course AEMMP Records.
Reems, 20, is an emcee from Austin on Chicago's West Side. His latest EP, Lately I've Been Sol Searching, features five songs he wrote over the summer and incorporates hip-hop, soul and funk, according to an Oct. 23 press release from AEMMP records.
After working last year on a full-length music project called Where the Sun Never Rises, Reems said he decided to make his new EP solar-themed as well.
"I feel like [Chicago] is clouded in a lot of negativity," Reems said. "I want to show my city in a different light. The sun became a metaphor for the city of Chicago."
AEMMP Records chose Reems out of 20 applicants, according to Executive Board Member and senior business and entrepreneurship major Devay Myatt.
"[Reems] is a great artist that we've put on board," Myatt said. "[He's] easy to work with; we've gotten so much accomplished just in this little amount of time that we've had with him."
Reems said when he is inspired to write music, he thinks of a concept or a theme, such as the sun, and then does an exercise for which he writes 16 bars of music in 16 minutes to spur the lyrics.
"Before I get into something, I want to make sure I can picture a beginning, middle and end," Reems said. "Sometimes I do it backwards. I just want to be able to make you think."
Justin Thomas, a senior business and entrepreneurship major and member of the label's Arts and Repertoire segment, said AEMMP Records helps students understand the music industry and how to balance being both an artist and a business executive.
Reems said it has been a great experience working with AEMMP Records because of how much they have accomplished together, such as booking his listening party, creating merchandise and getting him featured in multiple publications including Fake Shore Drive—a Chicago hip-hop music blog.
"It's a dream. My listening party is at Jugrnaut, [427 S. Dearborn St.], this Sunday and I remember seeing Chance [the Rapper] there, so that's cool," Reems said.
Alexander Fruchter, associate professor in the Business and Entrepreneurship Department, said the class is modeled after commercial record labels, and its mission is to craft music to publish and get hands-on experience running a label.
"The biggest benefit is getting to apply the knowledge that you would pick up as a music business student in our program," Fruchter said. "This is the course where it all comes together. You're exercising knowledge in a way that is meaningful, impactful and tangible."
Reems started recording his latest EP this summer at Soundscape Studios, 2510 W. Chicago Ave., where he has been recording since he started making music in high school. He finished writing Lately I've Been Sol Searching at the beginning of the school year.
Devay said AEMMP is excited to see how Reems' EP release takes off after working with the student-run label.
"We think this is a great EP," Devay said. "We've heard it multiple times, and we think it's good, so we're ready to see the manifestation of this."