Columbia style-maven sweeps Chicago Fashion Week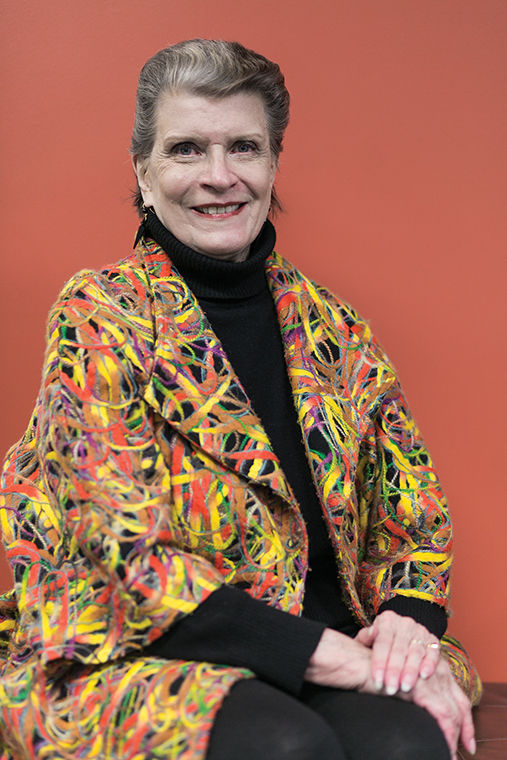 Nena Ivon, a veteran adjunct faculty member in the Fashion Studies Department knows what it takes to survive in the fashion industry.
Ivon served on the college's Fashion Advisory Board when Columbia first started designing the fashion studies program and has also worked as the Director of Fashion and Events at Saks Fifth Avenue. Her list of accomplishments includes active involvement in organizations such as The Women's Board of the Alliance Francaise, The Apparel Industry Board and The Fashion Group International Foundation in Chicago.
In light of her success at the college and her 53 years of service at Saks Fifth Avenue, Chicago Fashion Week has chosen Ivon to deliver the keynote address at this year's event. Ivon has participated in panels and taught workshops at Chicago Fashion Week, has received an honorary degree and even had a day named in her honor by the city of Chicago—but presenting the keynote address is a first for her.
The Chronicle spoke with Ivon about her work in the industry, Chicago Fashion Week and what it takes to achieve success.
THE CHRONICLE: How did you get started in the fashion industry?
NENA IVON: I knew I wanted to do something in fashion since birth. I didn't have an epiphany at a certain age saying, 'Okay, this is what I want to do.' What got me started is knowing [that] you have to know what sells. I went into retail before I decided what I wanted from there. I put on my hat and gloves and went downtown, and my first stop was at Saks Fifth Avenue. I went in, applied for a job having never worked a day before in my life and got the job right then and there.
What was the most important thing you learned while working in retail?
There's so many things to learn in retail, and I did so much of it because I did everything besides sewing the clothes, basically. I think [learning] how to organize and how to work with people whether you want to or not [was most valuable]. Without time management and organization, you don't have anything. Multitasking, which you can't train, is innate, and it's very important to me because most of the time I worked alone. These are life lessons and things you won't learn in school.
How did you get involved in working with the college?
I was asked to come to Columbia before the college had [the Fashion Studies Department] to help form the Fashion Advisory Board and to work on a program to develop the department. We had marketing at that time but no design. Shortly thereafter, I started teaching workshops and that evolved into teaching a class, which evolved into other classes, and then I just went from there. The only thing I could do while being employed at Saks was teach because it wasn't a conflict of interest. I taught at other schools as well, but my tenure at Columbia has been longer than anywhere else.
Why do you think events like Chicago Fashion Week are important for the fashion industry and for students hoping to break into the fashion world?
It's very important to realize you can be wherever to be creative and to produce. You can be sitting in a shack in the middle of a cornfield and it doesn't matter. In this day and age, with the social media and technology we have, you can create anywhere. I'm a native [of Chicago], so I think the city is the place to be. One of the things I said [at Chicago Fashion Week] is that I was asked to go elsewhere many times, mostly New York. I made a very conscious decision that I wanted to be one of one, not one of many. That's why I stayed here. When you have that idea in your mind, you can make a huge name for yourself no matter where you are. It's very valuable. You have to network to promote yourself. You have to meet people. You can't sit somewhere saying, 'Nobody is paying attention to me.' You have to get out there. You create your own job. If you wait for someone to do that for you, you're not going to be a success.
What accomplishment are you most proud of so far in your career?
Surviving. [Besides that], I can't pinpoint one thing, but doing a good day's work and having people appreciate it and being able to promote and work with the top designers in the world. Having the association with people in the industry and all those things are very important to me. Still being able to be out there and be recognized is special. It's not just one thing [that I am proud of], it's a combination of everything. It's a very exciting industry to be in and you have to think, 'Where can I make my mark?' I'm a very lucky girl. I've had a wonderful career and I still do.