DIY art space facilitates a 12-hour filmmaking adventure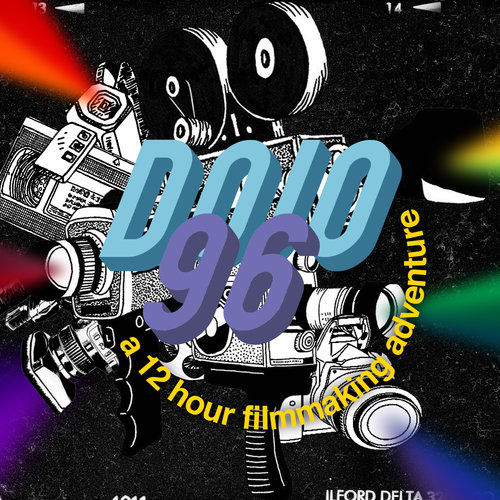 The Dojo, an underground DIY gallery in Pilsen, is scheduled to premiere the fruits of its 12-hour done-in-a-day filmmaking adventure Dojo96 on Sept. 23 with a wrap and screening party held the same day. The location is available by directly messaging them on social media.
The day begins for filmmakers at The Dojo at 10 a.m. when they will learn the rules, be divided into teams and draw instructions and creative limitations from a hat, said Alex Palma, Dojo96 project organizer. Participants cannot bring their own gear and past requirements include shooting their videos with their tripod in a fixed position. Teams can collaborate with anyone in Chicago and are supposed to return with finished movies at 10 p.m. for showcasing, he said. 
"It's ultimately a creative exercise and an opportunity to network and meet new people," Palma said. "[It's a way] to be open-minded with filmmaking [and] with video projects [and] to not feel like you have to do what everyone else does."
This is The Dojo's third installment of the project, and Palma said he intends to continue the event every two months until the sixth iteration. The Dojo has recently hosted music, visual arts and installations, so Palma said he wants to push for more video-centric projects because of his interest in the medium. 
The project is open to anyone regardless of previous experience, according to Palma.
"We find that when it's a lot of different kinds of artists, it's way more fun to experiment and people don't know even what it means to fail in that field of art, whatever it is," said Andrea Raggio, co-organizer for Dojo94, the first of the art collective's video production cycle held May 6. "It's basically [a] no-fail zone. It's a setup for nobody to feel self-conscious at all."
Palma said he was inspired to create the Dojo94 after he participated in a separate 48-hour film project in Denver during summer of 2011.
The limitations of the project help facilitate creativity and create clearer objectives for the filmmakers, preventing them from becoming overwhelmed, Raggio said. 
Senior cinema and television arts major Zeeshan Azad has not participated in past installments of the project but said he is very interested in the idea of pushing the limits of filmmaking. He likened the project's time constraint to YouTube daily vlogging. 
"It's different from moviemaking I'm usually involved in," he said. "I like to take a lot of time to write down ideas, meditate on them, try to understand them for what they are and try to develop and refine an idea."
This exercise of filmmaking allows no financial or experience barriers on being a filmmaker even if it's just for a day, Palma said. Dogme 95's concept, which inspired him, made filmmaking possible for anyone, just like a kid making home movies. 
Palma said the event recalls making home movies because it is reminiscent of being a child without worries of pleasing an audience or making money. Dojo96 gets back to the simplicity of home videos, allowing filmmaking for its own sake, something people don't often do because of a lack of resources or a platform, he said.
"I created this project mostly because I like making movies and just doing the damn thing," he said.