Cub Sport takes music to a new level with its largest U.S. tour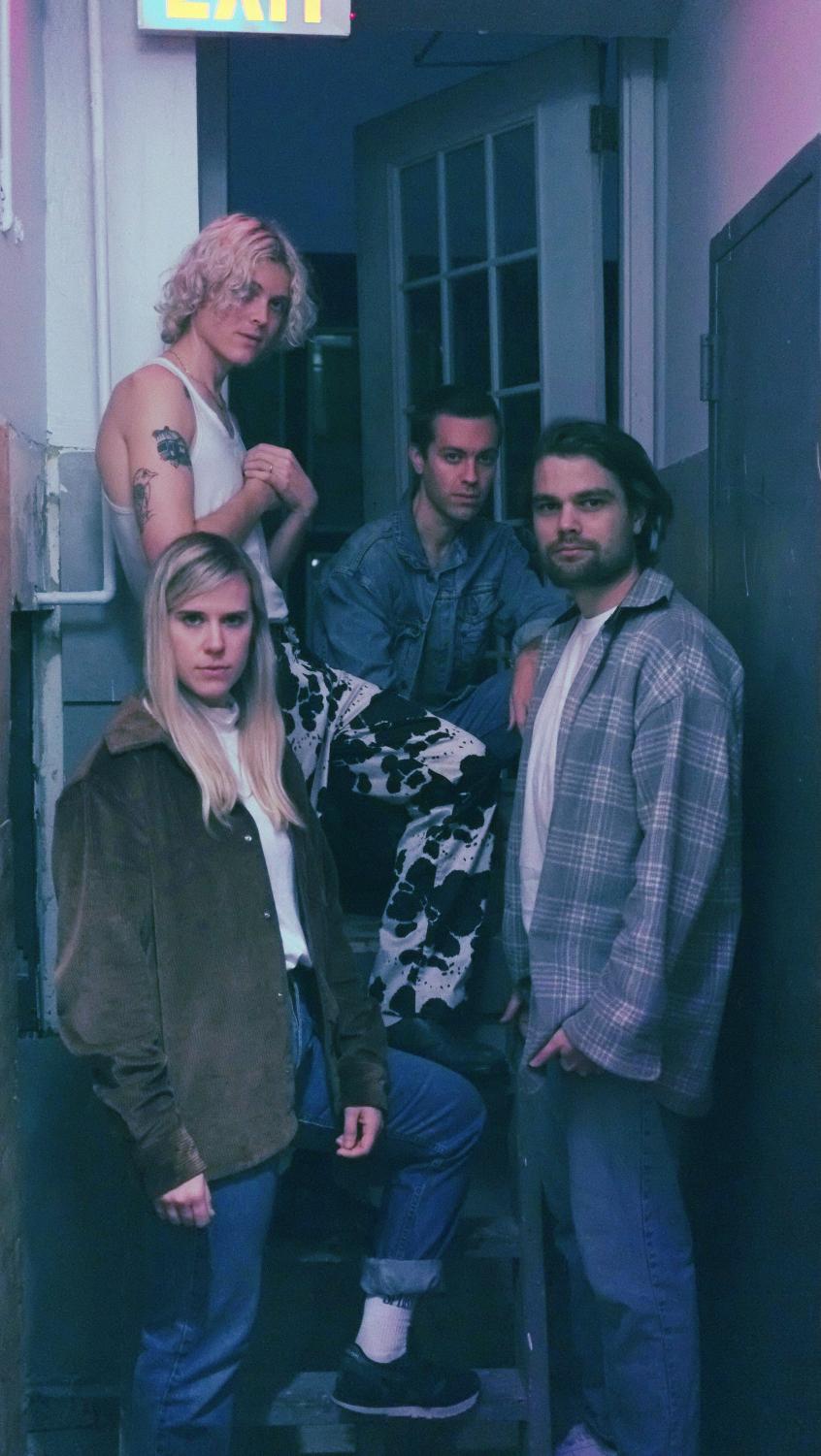 Australian alt-pop group Cub Sport's latest album shifts the way its music connects to its audience by bringing people closer to the band culturally.
Composed of married couple Tim Nelson and Sam Netterfield, as well as Zoe Davis and Dan Puusaari, the band creates a platform for fans that involves more than just music by sharing personal experiences about spirituality, sexuality, healing and more.
The musicians stopped in Chicago May 20 at Schubas Tavern, 3159 N. Southport Ave., and Nelson, the lead vocalist, spoke with The Chronicle about why Cub Sport became a band, their goals and visions and what they want their fans to know about them.
THE CHRONICLE: How and why did you become a band?
Tim Nelson: I started writing songs when I was in high school. I asked friends who I knew played instruments if they'd be down to play a gig with me, three of whom were Dan, Zoe and Sam; the four of us have been playing music together ever since. We officially launched our band under our original name Cub Scouts at the end of 2011 with our debut single "Evie."
What are some inspirations for your music?
All aspects of my life journey: healing, romance, lessons and spirituality.
What are some of your goals for the band?
World domination. I can see it happening. We're very much on our own journey as a band and carving out our own path [as] a completely independent and self-managed group, but I see us playing in stadiums one day.
If you could tell your fans one thing, what would it be?
Love yourself, you deserve it.
What would you say sets you apart from other bands?
I feel like there's a lot that makes us unique: three-fourths of the band is queer, Sam and I are married, we're completely independent and run our own record label. I feel like one of the main things that sets us apart is the culture within our fans— everyone is so full of love; it's incredibly inspiring.
What is your favorite thing to do while on tour?
Eat! There's so much good vegan food all across the U.S., so that's definitely one of the best parts of the tour life.
What is the reason behind your band name?
We were called Cub Scouts which was kind of a play on us looking like a bunch of babies, but we ended up receiving a legal letter from Scouts Australia asking us to change our name. So after throwing around a lot of different options we ended up landing on Cub Sport.
What makes your shows in Chicago different from other cities?
It was such a vibe, there were people dancing and people crying. Chicago really brought it, especially for a Monday night. I believe that everyone and everything in the universe is connected and I feel that connection really strongly at our shows, I definitely felt that in Chicago.