Column: Goodbye to my home away from home
In the spring of 2016, I entered suite 224 of what was then the 33 E. Congress Parkway building. A senior in high school, I was on a campus tour alongside my sister, grandmother and a handful of other prospective Columbia students. Scanning the room, a girl with pink and blue hair introduced herself as Zoë Eitel, an Arts & Culture reporter for the Chronicle. Fast forward three years, Eitel is now my roommate and one of my best friends.
But this story is not unique for the Chronicle's staff members.
Whether it's building skills, confirming or redirecting career paths or creating some of the most memorable friendships I will ever have, these are all things that just happen naturally when working for the Chronicle.
That being said, my decision to "retire" a semester prior to my graduation was not an easy one to make. But after six academic semesters, two summers, four different roles and more colleagues than I can count, I know I'm ready to move on.
Over the years I have seen many changes within the walls of suite 224—from staffing to page count to policies, and even a new general manager. This road has not been easy. I'm not the first nor will I be the last to cry over this student-run newspaper, and ironically enough, I have no interest in entering the journalism industry. But to future student journalists, creatives and Chronicle staffers to come, know you have forever gained both a number one fan and an advocate.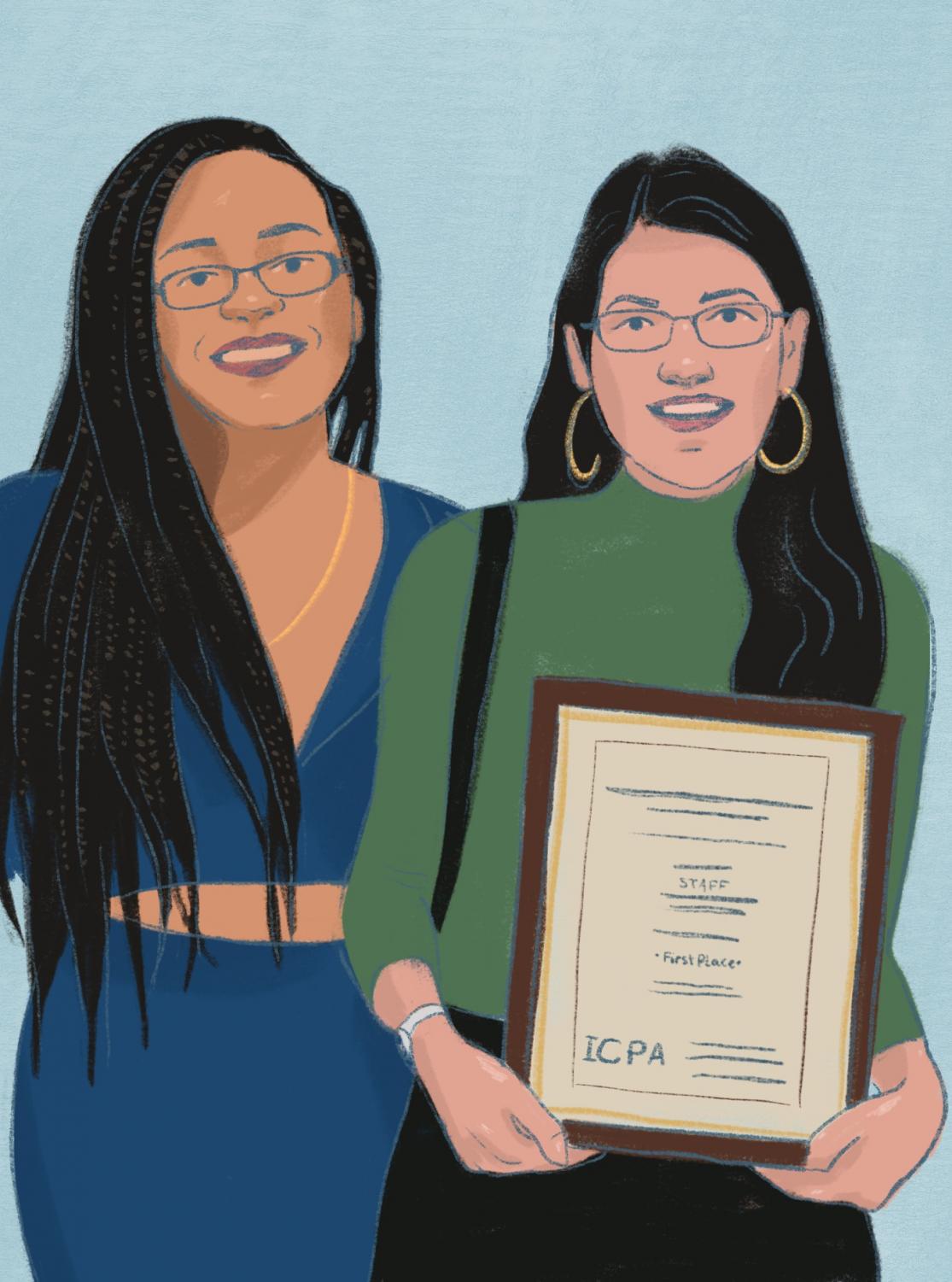 To those who will follow after me: remember why you started. Find your voice and use it. This paper at its core belongs wholeheartedly to each and every student that walks this campus. Every page, word, idea or thought submitted to this 10-by-11 inch newsprint belongs to you and no one else. Don't let anyone tell you otherwise.
To my mentors Adjunct Professor in the Cinema and Television Arts Department Claudette Roper and Associate Professor in the Communication Department and Chronicle Faculty Adviser Curtis Lawrence, your support, advocacy and advice to student creatives is invaluable. To General Manager Travis Truitt, you came in at one of the Chronicle's lowest points, and you pushed us to conquer.
To the Chronicle's most avid critic but ultimately greatest advocate, former Associate Professor in the Communication Department and former Chronicle Faculty Adviser Len Strazewski, thank you for raising and setting the bar for student journalists.
To Chris Richert, former general manager and my father figure, words cannot describe how thankful I am for having you in my life. Although our friendship has surely seen its ups and downs, it is both irreplaceable and something I will forever cherish.
Although my college story does not begin and end with the Chronicle, it definitely makes up much of the plot. Overworked and underpaid, some might think I missed out on the college experience. But when I think about Zoë Eitel, Ariana Portalatin, Grace Senior, Alexandra Yetter, Mike Rundle, Margaret Smith, Chris Richert and, most of all, our midnight runs to Bar Louie—I know I've had the best college experience of them all.