Columbia students say goodbye to beloved art supply shop in the South Loop: 'It felt like our store'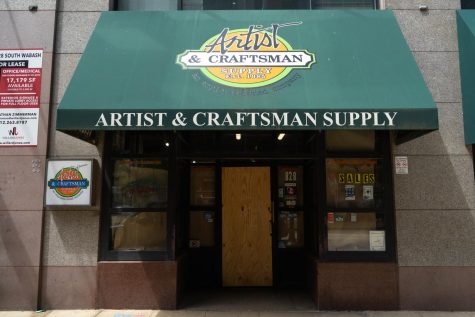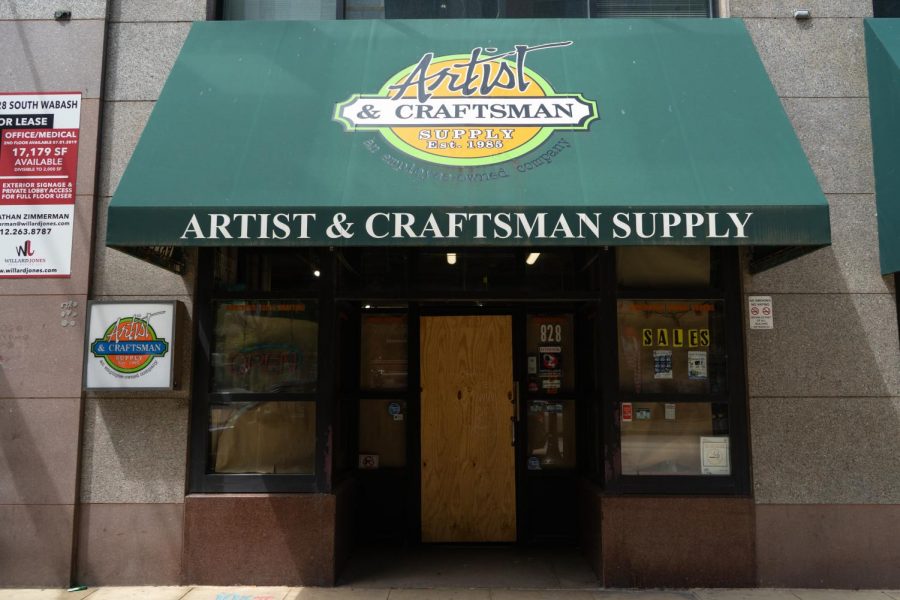 Whether it be for sketchbooks, tools or stationery, Artist and Craftsman Supply was the go-to shop for Columbia students and instructors.
Emily Gibson, a 2018 illustration alumna, said the store was even highlighted during a campus tour of the college.
"All the paints, canvasses, markers … I felt like a kid in a candy store," Gibson said. "This store became one of the reasons I wanted to go to Columbia, honestly."
On July 17, Artist and Craftsman Supply posted a statement on its Facebook page announcing its closure.
"It is with heavy hearts that we announce the difficult decision to close A&C permanently," the statement said. "Our staff and senior managers have put great effort into the store, but due to conditions of the local market and the financial losses we have faced, we are unable to sustain our operations to make business viable."
Artist and Craftsman Supply was founded in 1985 as a "small upstart art supply store" in the Portland, Maine, area according to its website. In 2009, the founder sold 48% of the store to its employees, and in 2016, it became a 100% employee-owned company.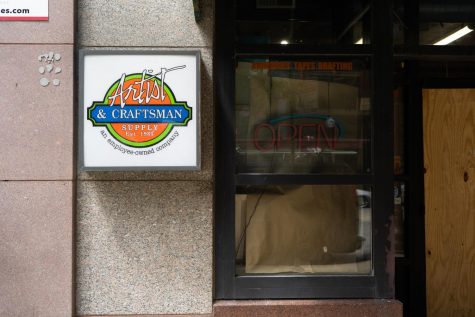 "During this time and still to this day, our strong suit is being able to connect with artists and our surrounding communities," its website states.
The store was located at 828 S. Wabash Ave. and served as a convenient and accessible resource to students and instructors because of its proximity to Columbia buildings.
The store's employees were unavailable for an interview as of publication.
Michael K. Paxton, an adjunct faculty member in the Design Department, said he recommended the store to his students because many of his former students worked there after graduating from Columbia.
"With the [employees] that had actually gone to Columbia, they understood what [students] were needing," Paxton said.
Hemal Patel, a senior illustration major, said he felt good shopping there because it was nice to support current and former Columbia students.
Gibson said a majority of her instructors recommended Artist and Craftsman Supply because of the reasonable prices and variety of products. The store also offered a 10% discount to all Columbia students.
Because instructors mentioned it often to students, Gibson said it felt like it was Columbia's store at times because there were always other students scavenging for supplies for their classes.
In their Facebook statement, the store thanked loyal Chicago customers and expressed gratitude for its dedicated employees.
While the store is a national chain, the closest one is now located in Madison, Wisconsin. Paxton said there are not many art supply shops in the South Loop, and although there is Blick Art Materials, 42 S. State St., he said Blick is better for buying supplies in bulk while Artist and Craftsman Supply was a good spot for everyday needs.
Since Artist and Craftsmen Supply has closed, Patel said he will now have to buy from Amazon and Blick for art supplies, which he said is "unfortunate."
"I got all my gouache paints, brush pens, and paper there. The paper was a big one because I often needed to feel it in my hands before deciding to try out a new sketchbook," Patel said. "Being able to swing by between classes or during a break in figure drawing was absolutely invaluable."
Gibson said the store was part of her college experience because she met friends there, and she is upset students will no longer be able to go.
When the stay-at-home order began, Patel said Artist and Craftsman Supply was one of the places on his mind. While it is uncertain what will take the store's place, the space will be available to rent in September, according to LoopNet.
"As I saw other stores closing in my area, I suspected Artist and Craftsman wouldn't survive either," Patel said. "I was just hoping I would be wrong."