Columbia student's ode to Chicago printed on luxury sneaker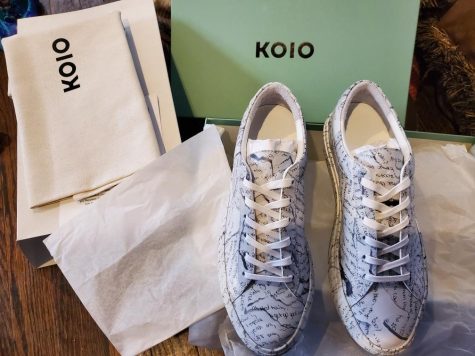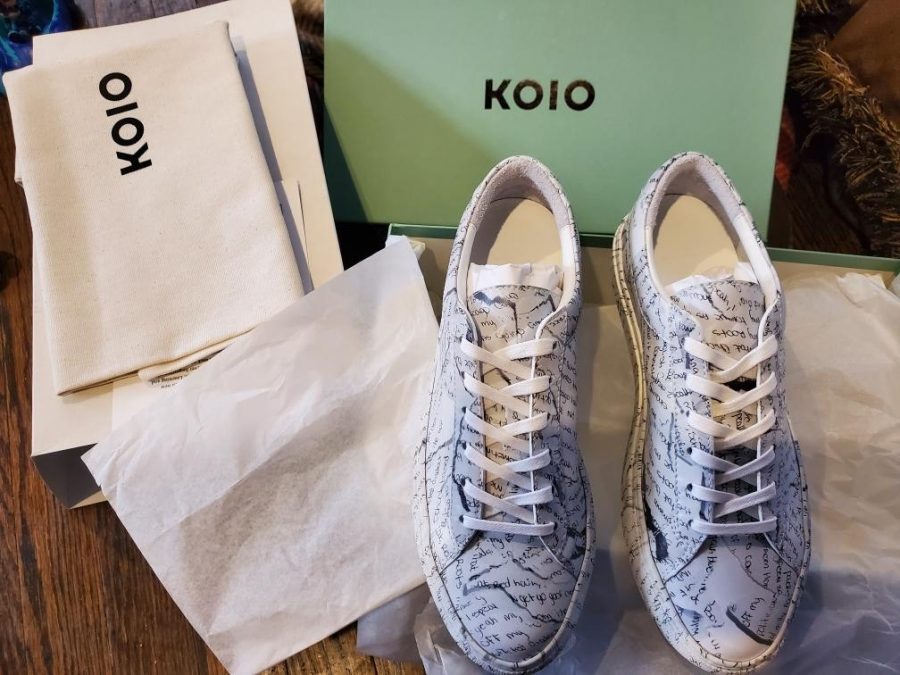 Koio x YCA sneakers are not like any other, as they visually tell the story of sophomore creative writing major Taisaun Levi's life in Chicago.
Made by hand and digitally printed on full-grain, Italian white leather, the Koio Capri Triple White sneakers feature Levi's award-winning, handwritten poem.
Levi, the 2019 winner of Young Chicago Author's Louder Than a Bomb spoken-word youth poetry festival, collaborated with luxury sneaker brand Koio as a prize for placing first.
The untitled poem is an ode to Chicago and Levi's various uses of language and dialect as she moves between different scenarios—such as how she speaks with her friends, at school, or during an interview. This is also known as code-switching.
Levi, whose creative writing concentration is in poetry, said code-switching has been "secretly embedded" in her brain, though she said she does not perceive it negatively because everyone has their own way of communicating with other people.
She remains true to herself when she code-switches because the content of her message is the same, but her use of the language differs when she speaks to her friends versus colleagues at Columbia, Levi said.

She said poems should be interpreted how one chooses, though if she could stress a message to take away, it would be for readers to stay true to oneself and how they grew up.

Wrapped around the sneaker, part of her poem reads, "I speak that Chicago Ganguage / My language descends from the motherland yeah my roots my tongue only speaks endless cycles of ebonics it slips off my tongue as quick as sonic zooming past twisted tongues / You already know what I speak, I speak that Chicago Ganguage my ganguage is mostly Chicago based I speak blue line loose squares, squares nd packs sawbuck bud I speak that X49 sockman."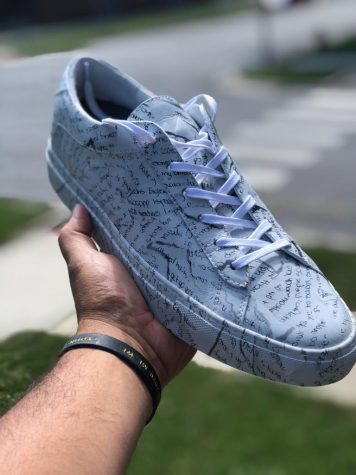 "The poem is for all the negative things that outsiders may perceive in Chicago, the people selling things on the bus and the train, the 'Sock Man,' … or just people doing these everyday things that are perceived as negative to some because they see people selling stuff and trying to be annoying," Levi said. "But for me, I just see people trying to make a living for themselves."
The project was around a year and a half in the making when Koio first contacted her about the design for the final product being released.
When Levi opened her own pair of Capri Triple White sneakers, she said it felt great to see the poem on the shoe and she was surprised with a copy of her poem along with a bag to store the shoes.
"It definitely smelled like I shouldn't be wearing the shoe," she said. "I know it's a shoe that I made and my poem's on it, but I'll probably wear it once and put it on display somewhere."
The shoe is being sold for $248 on the Koio website, but Levi said she wanted lower prices available for Black and Brown communities because they have been disproportionately affected by the coronavirus pandemic.
She was able to negotiate a code, which she will be able to use to personally give a 50% discount to her family, friends and those in her community.
"I was determined to get a discount code for people within the community … because I wouldn't even pay for those shoes myself," she said. "I was more satisfied and excited for the release to happen once that happened, and I was a little more relaxed about it."
All proceeds of the shoe will be donated to three Chicago organizations of Levi's choice: GoodKids MadCity—a Black and Brown youth-led organization fighting to end violence in different cities and dedicated to giving back resources to underserved communities—Black Lives Matter and Young Chicago Authors.
But Young Chicago Authors will split half of its proceeds with Levi because the organization told her the "Black artist should be compensated as well."
"People have been telling me I should go into being a creative director of different organizations. I might do it, maybe not," Levi said. "This art school thing is something very broad and open. I can go anywhere with it. We'll see."
Read Levi's full poem here.