Columbia music business students partner with C3 Presents for crash course in hospitality at Lollapalooza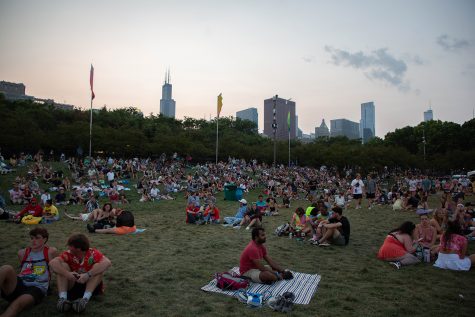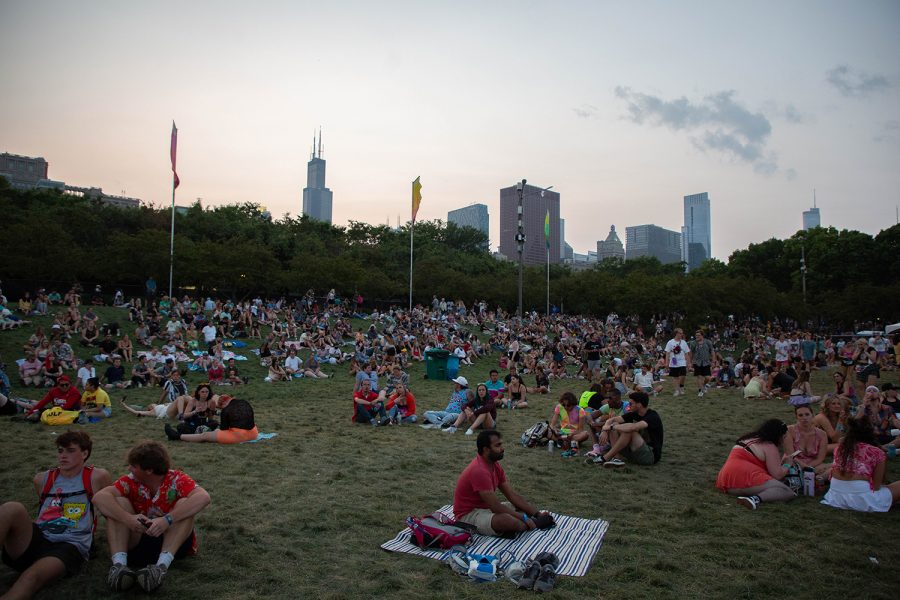 For international student Charlette San Juan, getting the chance to work in the Guest Services program at Lollapalooza through C3 Presents was an opportunity she had been working to achieve.
San Juan, a third-year student in the Master's of Arts and Management program, said her experience in the C3 Guest Services program taught her to be flexible with her expectations and the people she worked with. As an international student from the Philippines, San Juan encourages other international students to pursue opportunities like this from the college.
"I thought that as an international student, I wasn't going to be able to do [the program] just because being an international student has so many hurdles to it," San Juan said. "I did it, and I want to encourage other international students to try and go get hired too."
This year, 20 music business students were given the opportunity to work at Lollapalooza in the C3 Guest Services program. Students oversaw the lost and found, provided directions and accurate information to visitors, were involved with the Tag-A-Kid program that helped reunite children separated from their groups or families and the accessibility program, which provided services for visitors with disabilities.
"We really like to go above and beyond and not just provide the basics for our guests at the festival, but really make sure that they have everything they possibly can to enjoy the experience and be able to not only just go see music, but be able to relax and enjoy themselves during that time," said Emily Sorlie, a Guest Services manager at Lollapalooza and a 2010 Columbia alum.
While team members had varied skillsets, the program's main focus was to ensure that questions guests had could be answered and that any issues that came up during their time at the festival could be resolved.
Producing Lollapalooza since 2005, C3 Presents is an Austin, Texas-based concert promotion, event production and artist management company that has also produced events such as the Austin City Limits Music Festival and the Voodoo Music + Arts Experience in New Orleans.
Sorlie, a performing arts management graduate, said she first started volunteering for Lollapalooza in 2010 as a Columbia student, becoming the team lead supervisor for the volunteer program working with Guest Services at the festival in 2016. The next year, she received a call from C3 Presents to be a Guest Services manager for their Lollapalooza program partnership.
In 2019, Sorlie contacted Jerry Brindisi, associate professor in the Business and Entrepreneurship Department, and Monika-Jaiswal Oliver, academic manager and part-time Business and Entrepreneurship Department faculty member, hoping to create similar opportunities for internships and jobs for future students in the entertainment industry.
Shannon Fleischman, a senior music business major, said she became involved with the C3 Guest Services program after receiving an email from her Internship and Career Advisor Tom Joyce saying this would be a unique learning experience for her.
"I thought it would be great for my resume — I've never been to a festival before, so I thought being part of it would give me experience," Fleischman said. "You were able to go to the shows when you weren't working, so I just thought 'why not, it couldn't hurt,' and it gives me an experience that I don't know that I'd be able to get again."
Jake Rocklin, a senior music business major, had attended Lollapalooza as an avid live music fan while living and growing up in Evanston. First hearing about the C3 Guest Services program opportunity through Brindisi's "Music Supervision" summer class, Rocklin worked all four days of the festival guiding visitors, giving them information about events and working at the lost and found booth.
"I would encourage anyone who hasn't been a part of live music, if it's something that interests you, find a way to get involved," Rocklin said. "There are a lot of opportunities in Chicago and around the country. C3 works with a company called Fahntoosh, and I know that they do festivals all over the country and are still looking for volunteers and workers. I would just encourage people to explore their opportunities."
Next year's Lollapalooza will run from July 28 to 31 in Grant Park, and students who are interested in the student work opportunities related to Lollapalooza's Guest Services program should reach out to Brindisi or Jaiswal-Oliver, as well as check the website where opportunities to get involved with the program are posted.