College to suspend COVID-19 restrictions for Manifest, graduation weekend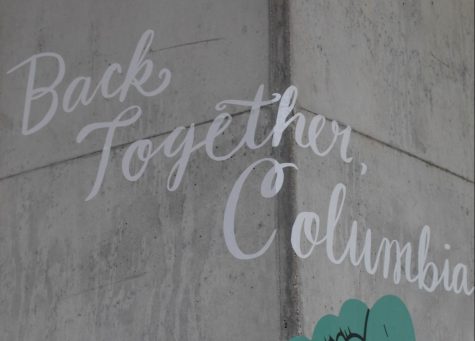 The college will suspend all remaining COVID-19 restrictions effective May 12, 2023, the last day of the semester and the start of Manifest.
In an email sent to the Columbia community Monday, President and CEO Kwang-Wu Kim wrote that the end of the restrictions is consistent with the expiration of federal and state COVID-19 emergency provisions on May 11.
What he's saying: "Fortunately, much has changed for the better since the early days of the pandemic," Kim wrote.
Both commencement and Manifest will be mask-optional, and no vaccination or testing are required for anyone who is attending.
The Chronicle reported on Monday that the college would likely not have any restrictions in place by fall.
The new guidance means those restrictions are being lifted even sooner.
"This is an important and welcome moment in the life of our college," Kim said in his announcement.
The Campus Reopening Task Force – which includes administrators, Faculty Senate and union representatives – has met weekly since the pandemic started to get expert medical advice, review data and set the safety parameters at the college
"The task force is discussing when exactly to hold its last meeting, but the task force will not be meeting next academic year," Laurent Pernot, the college's chief of staff and a member of the task force, told the Chronicle.