College announces inaugural winners of DEI Award
When Lisa Gonzales found out her department had won an award in diversity, equity and inclusion, she did not have to go far to inform her colleagues.
Gonzales, chair of the Dance Department, was in a meeting with some of the department faculty when she came across an email indicating the department had won.
"It's very exciting because it really does feel like recognition to the entire department," said Gonzalez. "The recognition feels like something to celebrate, and yet the work is ongoing and we very much understand that."
In a Feb. 2 email from Senior Vice President and Provost Marcella David, recipients were announced for the inaugural Diversity, Equity and Inclusion Teaching Activism Award.
The award is an initiative announced by David in her first collegewide address as senior vice president and provost, as reported by the Chronicle on Aug. 19, 2019. The award goes to both one department and one individual faculty member to recognize their efforts to include diversity, equity and inclusion in their courses.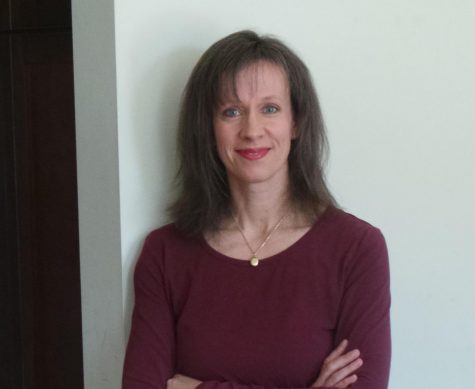 Melissa Gamble, an assistant professor in the Fashion Studies Department and the individual recipient of the award, was surprised she won.
"There are a lot of faculty at the college working really hard in this space and doing some amazing things," Gamble said. "I've learned from them. It's just a huge honor for me."
Colbey Reid, chair of the Fashion Studies Department, said in the announcement email that Gamble put an emphasis on cultural diversity, disability, gender nonconformity and socioeconomic diversity in relation to fashion in her courses.
Gamble teaches "Trendspotting," and said while formally incorporating diversity, equity and inclusion into her courses did not start after this past summer's Black Lives Matter protests, it has been a "journey" that began when she started teaching.
She also thanked the college for the opportunities it has provided, such as the Undoing Racism workshop.
"Even though I think some people started paying more attention maybe after the summer, the college has been working on this for a few years already," Gamble said referring to DEI initiatives.
Gamble said her motivation to incorporate a greater sense of diversity, equity and inclusion in her courses comes from her students.
"This is all about the students," Gamble said. "It's about how I can be a better professor, how I can be a better person, both in the classroom and out of the classroom, and how I can best support them."
In the Dance Department, classes with West African styles of dance are required for all students to take in order to graduate.

Freshman dance major Ruby Levin, who spent six months last year in Senegal as part of a gap year, said the courses she has taken showcase very similar styles of dance to the ones she experienced in Senegal.
Levin said she appreciates the open-mindedness of her professors within the Dance Department.
"[Professors] understand that when we talk about dance, we can't talk about it just from a European standard," said Levin.
Gonzales said a major shift in the way the Dance Department operated came when former chair Onye Ozuzu arrived at the college nine years ago.
"We were a faculty who cared very much about diversity, equity and inclusion; we've always been a department that has been concerned with it," Gonzales said. "But we knew we had revisions to make."
Gonzales said one change was equalizing the roles of ballet and West African dance within the department. Prior to the change, ballet played a larger role within the department, but the switch required that students train in the two forms equally.
Both Gonzales and Gamble hope that their efforts will ultimately help their students fuel their creative passion.
"I hope it helps [students] find their own voice, and be confident in expressing that voice and being comfortable that there are many definitions or many ways to succeed in life and in their career and define their own path," Gamble said.