Chicago theatre community journeys 'over the rainbow' to connect with audience
When Ed Rutherford read a New York Times article about how rich people were preparing for the coronavirus pandemic, he was inspired to produce a show based on this idea.
Unable to put on the show in-person due to nonessential business closures, Rutherford and the Chicago-based company Black Button Eyes Productions put together a script and videos created remotely by various artists.
"I have read a lot of Edgar Allan Poe, and it seemed very reminiscent to me of the Edgar Allan Poe story, 'The Masque of the Red Death,'" Rutherford said. "That was the jumping-off point—wanting to react artistically to what was going on with the current pandemic situation and political situations."
The project, "Masque of the Red Coronavirus," released on the Black Button Eyes Productions' website in early April, takes inspiration from Poe's work while modernizing it with newspaper headlines. It follows The Prince and his followers as they try to beat a pandemic by taking sanctuary in a pleasure palace.
"This was an immediate reaction to a current event," said Rutherford, the producing artistic director. "We wanted to be able to move quickly."
Due to the coronavirus, or COVID-19, curtains have closed in theatres around the world, with Chicago's theatres closing in March. Despite the abrupt halt, artists and actors are finding ways to continue their craft in a socially-distant world. They are also finding creative ways to support their theatre family members who are struggling to survive in a profession that's challenging even in normal times.
While some theatre companies are streaming archival production footage to keep audiences entertained, Porchlight Music Theatre on Chicago's Near North Side created a program tailored specifically for the internet.
After Porchlight's production of "Freaky Friday" was cut short, like many others, workers began a new initiative, "Porchlight By Request," which invites audience members and subscribers to request a song for "a favorite Porchlight performer" to sing from home and put on Vimeo.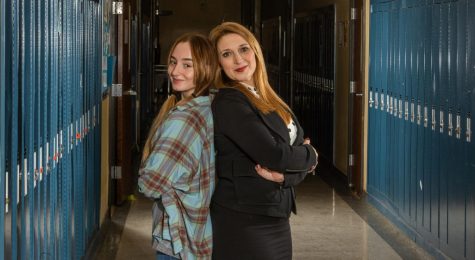 Primarily aimed toward essential workers, Michael Weber, artistic director at Porchlight, said this is a way to provide a bit of joy in their day. For instance, he said a nurse requested an actor sing "Over the Rainbow" from "The Wizard of Oz" because it touched on the warmth of home, family and being with the people you love.
"One thing for sure is that what theatres do is definitely a live medium," Weber said. "If you are creating video content or streaming content, now you are getting into television and film, you are getting into different media. So, it needs to be acknowledged that it is something different."

For artists not as fortunate to continue working remotely in the theatre community during the pandemic, the Chicago Artists Relief Fund was formed by nine Chicago creatives. Co-founded by Ellenor Riley-Condit with the original goal of raising $50,000, more than $83,000 has been donated as of press time and the goal has been raised to $150,000.
"We are a group of artists of various disciplines who also have many other jobs," Riley-Condit said. "The arts are a really difficult field to work in on a regular day, not in crisis, and there's a lot of inequality inherent in the structures of the ways we all participate in the arts."
The fund is designed to prioritize black, indigenous, people of color, disabled, trans and gender-nonconforming people.
In addition to connecting with their audiences, theatre companies are forming partnerships to ensure health care workers have access to personal protective equipment, or PPE.
One example is the work with Uprising Theater, originally created to give Palestinian people a voice in the theatre community. Founded by Iymen Chehade, an adjunct faculty member in Columbia's Humanities, History and Social Sciences Department, the theatre company has expanded its horizons over the years. 
"It is important that people who care about human rights create as many platforms as possible," Chehade said. "It is a theatre that prioritizes Palestinian plays and Palestinian art, but it also has a social justice theme that is universal."
The company recently partnered with Artists' Resource Mobilization, ProvidePPE and PPEforHCP to "ensure that hospitals, first responders, poverty alleviation organizations and all those working on the front lines receive the PPE they need to remain safe," according to Maren Rosenberg, co-artistic director of Uprising Theater.
"We took a multi-armed approach," Rosenberg said. "We had to pivot a bit as we are not able to all gather together in the theatre group, but the first thing that we were thinking was, 'Well, how can we be supportive of our theatre community?'"