Chicago Black-owned food services bring love from their kitchen to your home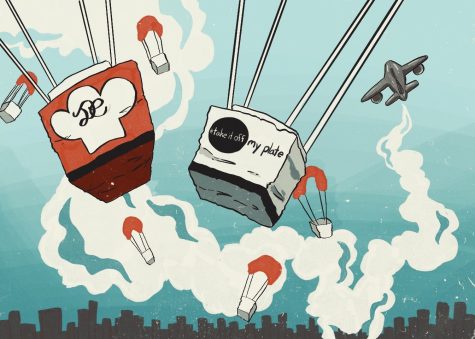 Weeks after Chanell Hale graduated from Southern Illinois University in Carbondale in 2013 with a bachelor's degree in psychology and a master's degree in social work, she realized her passion lies in cooking.
"When you have such a gift, it's something that you should share with the world," Hale said.
Hale started Dreamyvents Catering, a meal planning, catering and private dining experience where customers can fill out service inquiries on her website.
Although Hale is based in Chicago, she delivers food all around the country, even traveling to Mexico to prepare meals in people's homes.
"I also like to speak to the customer and see what it is that their goals are, because everyone has different goals," she said.
Customers can choose from various menus, including custom menus built around dietary needs as well as vegan and detox-oriented options, all "bussin" with well-seasoned flavor, according to Dreamyvent Catering reviews.
Dreamyvents Catering offers meal prep subscription services as well as individual meal options.
Hale said she purchases 95% of the groceries she prepares for meals while the other 5% of groceries come from customers' homes.
When the pandemic halted her business for a few months, Hale said she started Feed the Kiddos, an initiative that fed children healthy meals following the closing of Chicago Public Schools during the pandemic, funded by donations from volunteers and community organizations like the Bronzeville Distribution Pop-Up Shop and Thankful for Chicago.
"Although I was not making money through Feed the Kiddos, it was still very rewarding to replace what I was doing with my business and use the resources to do something for my community," Hale said.
During the pandemic, Hale has shared tips with customers on her social media accounts about how different foods can help with one's immune system and mental health. She said her goal is to combine what she learned in her studies as a psychologist with food therapy.
"The energy that you put into food is transferable," Hale said. "It's all love in my food, and I think people can truly feel that when they're eating it."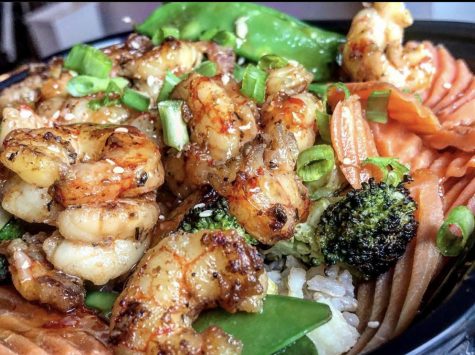 Zuri Thompson, a community engagement specialist, was originally trained to be a doula but also wanted to empower families who struggled with food security. 
In 2020, Thompson, alongside Clinetta Pinex and Mikesha Russell, founded Take It Off My Plate, an organization that organizes meal deliveries to support women and families by preparing curated meals for them.
During her time as a doula, or someone who supports a person through their pregnancy, delivery and postpartum period, Thompson expanded her work to be a "community doula." Instead of birthing newborns, she plays a supportive role in birthing opportunities within communities.
Take It Off My Plate was inspired by an emergency response from Chicago Birthworks Collective, a doula company for BIPOC families, Thompson said.
Chicago Birthworks Collective created the Love Package Project to distribute food and supplies for Black mothers and babies in response to "the peak in racial exhaustion that occurred in June 2020 when Black families on Chicago's South Side were completely restricted from basic family items while enduring the public brutalization of Black bodies," according to its website.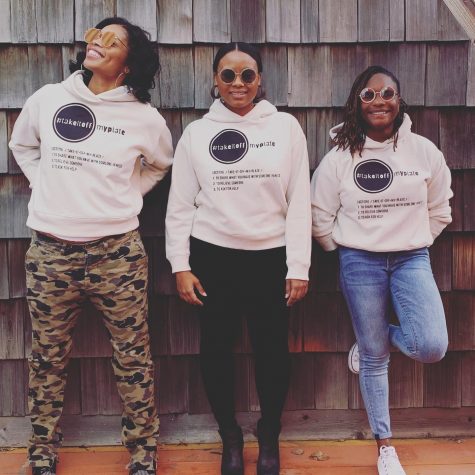 "I offered to prepare meals for the women who would be showing up [at Love Fridges] to get these packages, because my focus is always around food access and food security for different populations," Thompson said.
Take It Off My Plate delivers to Chicago neighborhoods such as Bronzeville, South Shore and Logan Square. It also has online forms for visitors to request assistance or nominate different communities to receive help with meal kits. It is funded through crowdsourcing with donations through Cash App, Venmo and Paypal.
The organization contacts the people it serves and inquires about dietary restrictions and how many people are in patrons' households. Thompson said having that initial contact is always "extremely heartwarming" because it helps to validate people and help them feel seen.
"The community work that I do, whether through the Doula Part projects, consulting project management, or Take It Off My Plate, it's that community doula mentality of showing up [and] doing this work with the empathy, compassion and empowerment of a traditional doula," Thompson said.