BREAKING: Individual at Columbia was possibly exposed to someone diagnosed with coronavirus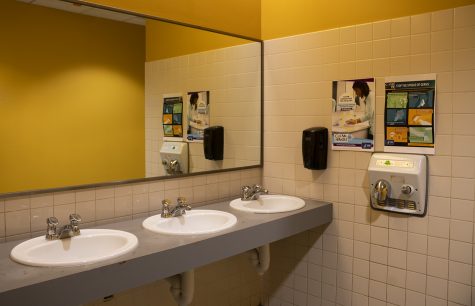 An individual at Columbia has reported being potentially exposed to the coronavirus off-campus after being "in an area with a person who was later diagnosed' with the virus, also known as COVID-19, last week, according to a Tuesday, March 10 collegewide email also addressed to parents. The email said the college became aware of the possible exposure "late" Monday.
The collegewide email said the individual—whom the college would not confirm as a student, faculty or staff member—has not experienced any symptoms and is remaining off-campus and consulting with health professionals.
Highlighting that there are no confirmed cases of coronavirus on campus, the college said in the email it is currently notifying any individuals who have been in contact with the person who self-reported the incident and is "deep cleaning" areas where the individual was on campus.
"The college is using published [Centers for Disease Control and Prevention] guidance which states an exposure to COVID-19 does not mean a person will necessarily manifest symptoms or lead to a positive diagnosis," the email read. "Further, the CDC classifies being in the same indoor environment (classroom, hospital waiting room) as a symptomatic COVID-19 person as 'low risk.'"
In Illinois, there are 11 reported cases of the coronavirus, as of press time, as reported Monday, March 9 by the Associated Press. Columbia is one of many colleges and universities taking preventative measures amid the global outbreak, as reported by the Chronicle Friday, March 6 and by NPR, who reports that schools such as the University of Washington, Princeton University and Stanford University have cancelled in-person classes because of the virus.
"Although we are doing everything possible to keep our campus safe, the potential for the virus to reach our campus and campus community is real," the email read. "As new developments arise in the spread of COVID-19, Columbia College Chicago continues to plan and prepare for the potential of an outbreak on campus."
Preparations for "a wide range of contingencies should there be a confirmed case on campus" include preparing for potential closure scenarios in which classes could be taught remotely and evaluating summer travel and study abroad programs by April 15. The college is recommending anyone on campus experiencing symptoms such as fever, coughing and shortness of breath stay home.
In the event of a closure, campus employees will still be paid, including adjuncts and student employees, according to an email sent by Columbia Faculty Union, or CFAC – the union representing part-time faculty members—and Lambrini Lukidis, associate vice president of Strategic Communications and External Relations.
The collegewide email said the school has identified space in buildings on campus for faculty or students who live in dorms who may need to self-isolate.
The Dwight Lofts and 30 East residence buildings have also sent emails to residents about what they are doing related to the coronavirus, such as "increased levels" of cleaning and attention to employee health.
Check back for more updates.