Columbia 'anxious,' while optimistic for Fall 2020 enrollment despite predictions of national decline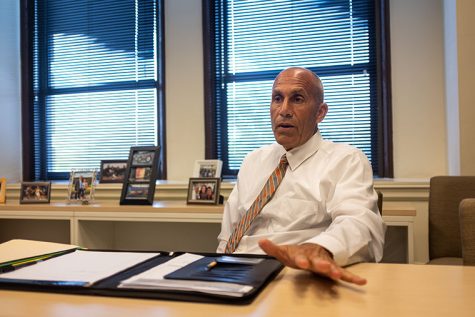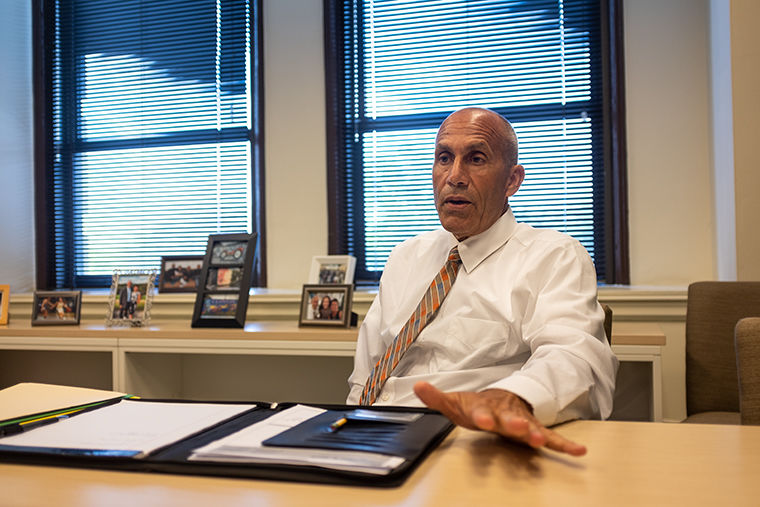 Across the country, colleges and universities are bracing for expected enrollment declines for the Fall 2020 semester because of the coronavirus pandemic and rocky transitions to remote learning. While early numbers at Columbia show the college may not be as negatively impacted as other schools, the college's enrollment chief has warned faculty leaders that "challenging" times lie ahead.
Based on the Fall 2019 semester, the college was building toward a 2 to 3% increase for Fall 2020. Now, Vice President of Enrollment Management Michael Joseph is not certain that will happen, and is preparing for enrollment to go down by at least a percentage point from where Columbia was last year.
"We're going to potentially see some pretty good news in terms of students being able to return because they want to return here," Joseph said during a Friday, April 17 virtual Faculty Senate meeting. "The issue is going to be affordability. The issue is going to be they want to, but they can't."
Joseph did not return the Chronicle's multiple requests for additional comments, clarity and context around the enrollment numbers presented as of press time.
In an April 9 letter to U.S. House Speaker Nancy Pelosi (D-Calif.), the American Council on Education predicted a nearly 15% drop in enrollment overall and a 25% drop in enrollment among international students at colleges and universities nationally, which would result in $23 billion in revenue loss for institutions across the country, according to the letter, which Joseph referenced during the meeting.
For continuing undergraduate students at Columbia, 3,525 students have registered 10 days after registration opened, as of April 13, which is 31 more students than at the same point in time last year, according to Joseph's report.
Joseph also boasted a record 92% freshman retention rate—although he said he is looking for retention among other classes to increase, too. Full-time freshman to sophomore retention for the Fall 2018 cohort was 71.5%, according to Institutional Effectiveness data.
"Obviously, the world's changed, so that's made it a little more challenging but all in all I'm quite pleased with where we are relative to where we could have been based on our situation," he said.
Like many higher education institutions, Joseph said Columbia is trying to "lessen the burden" so students can register for fall classes, such as by temporarily waiving account holds due to missing immunization records or overdrawn funds.
Joseph said attracting transfer students has always been difficult, but it has been made more challenging due to the pandemic, leading administrators to brace for a lower number of transfers in the fall. According to Joseph's report, as of April 16 the college had 89 fewer net deposits from transfer students compared to the year prior.
"It's a tough market right now for transfers just because they're not in that mode," he said. "Students are at home; they're figuring out how they're going to study at their institution remotely; they're not really applying to other institutions, so I'm a little anxious about that."
At the same time, Joseph said Columbia has received a record number of applications compared to any previous year, noting strong numbers of applicants from Illinois and Chicago, who may be choosing to stay closer to home, partially because of the pandemic.
However, he said he is anxious about the approximately 2,000 prospective students who were set to visit campus between March 15 through the end of May. Instead, the college has been hosting virtual admissions events which has made him "very nervous that we've had to do that."
But the worst-case scenario for Columbia—and nearly all higher education institutions—is Fall 2020 courses forced to be taught online.
Some faculty members expressed concern over the effectiveness of online teaching and how best to prepare for the possibility of summer or fall courses being instructed online, though they recognized that the decision was not entirely in the college's hands.
"What I would want confidence in is that the provost's office has an understanding that it's not an easy matter to jump backward and forward between online and [in-person] teaching," said David Worrall, a professor in the Audio Arts and Acoustics Department. "A course's value decreases exponentially if you have to adapt on a weekly or even monthly basis."
Joseph said the admissions team has been "aggressively" signaling to prospective students that classes will be in-person in the fall because even entertaining the idea of online courses could negatively impact enrollment. He added that the only reason courses would remain online would be if government officials mandated the move.
"If [online courses are] our reality, most definitely it'll be a problem we'll have to deal with," Joseph said. "I'm even concerned about the conversation around that. It's a tough situation because we have to have this conversation. … Students are panicking. … At this point in time in the middle of April, I don't want to be saying that."
Additional reporting by Myer Lee.