BREAKING: College updates reopening plans, outlines requirements for the previously ill returning to campus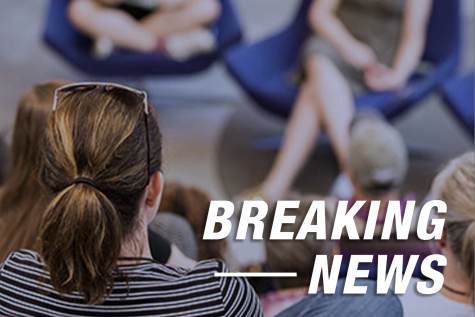 The college announced revisions to its plans, which are informed by the Campus Reopening Task Force, to reopen the campus after receiving feedback from faculty and staff during online forums; representatives from the staff and part-time faculty unions; and the executive committee of the Faculty Senate.
The college will allow designated full-time and part-time employees on campus beginning June 26 and in-person summer instruction is scheduled to begin July 6, according to a Wednesday, June 17 collegewide email from the Office of the President.
But reopening dates are subject to change based on final determinations by Gov. J.B. Pritzker and Mayor Lori Lightfoot.
All staff and students will be required to take online coronavirus training before they return to campus, once it becomes available near the end of June. Specifics on what the training will entail were not identified.
The email also defined changes to reopening protocols reported by the Chronicle, which were originally outlined May 12.
Face coverings will be required in all classrooms and shared workspaces, except when it interferes with instruction or learning.

Associate Vice President of Strategic Communications and External Relations Lambrini Lukidis was not available to comment as of press time.
The college also plans to launch a phone-based app for students and employees to use daily and certify that they are symptom-free. Details on exactly how this app would work were not provided.
Those who have had the coronavirus must be symptom-free for 72 hours and be able to stipulate that it has been 10 days since their symptoms first appeared before returning to campus. People who are asymptomatic and test positive must wait 10 days after the initial result to see if they are still asymptomatic and can resume in-person learning or working.
Additionally, touchless faucets will be installed in all bathrooms on campus and community members will be encouraged to use "new traffic patterns" when walking inside buildings, lobbies and stairwells to reduce the number of people in enclosed spaces.
In an April 22 multimedia report, the Chronicle identified numerous bathroom sinks on campus that required repeated touching of faucets to comply with 20-second hand washing recommendations.
"Even with these revisions, some elements of our pandemic management and campus re-opening protocols remain under development, and will be the subject of ongoing consultations with the campus community," the college said in the email.
The email also said paid leave will be available to employees experiencing "COVID-related childcare issues."
Additional dates have also been added for virtual employee feedback sessions: June 19, 22, 23 and 25. Student employees are invited to join those sessions.

Employees can register for the forums by visiting the college's intranet page.

Student forum sessions will be held later this summer but an exact date has not yet been released.
More updates to come.