Bernie Sanders to young voters: 'Stop complaining and get involved in the political process'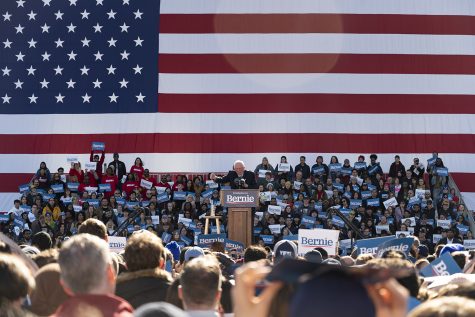 When Sofia Felino was in high school in her hometown in Ventura, California, a 75-year-old democratic-socialist senator from Vermont with a Brooklyn accent came to town.
Felino's mother, an avid supporter, called her out of school to attend the rally, and found the school's phone lines were jammed by other parents doing the same. Now at Columbia, Felino said she sees that same passion from young voters for Sen. Bernie Sanders.
"He's been consistent in [his] policies for a really long time and that makes me trust him to keep advocating for those policies even in the face of opposition from the opposite party or his own party," said Felino, a junior interdisciplinary major.
Much like other college students, Felino is attracted to Sanders' long-heralded policies involving Medicare for All, free tuition and loan debt forgiveness. As a member of the LGBTQ+ community, Felino also admires how Sanders has advocated for the community since the 70s, something she has not seen in other presidential candidates.
"If a candidate is willing to stick their neck out for one marginalized group, then they're more likely to stick their neck out for other marginalized groups," Felino said.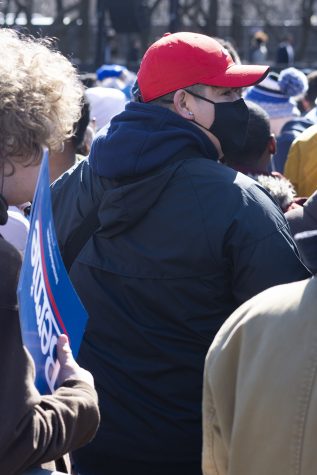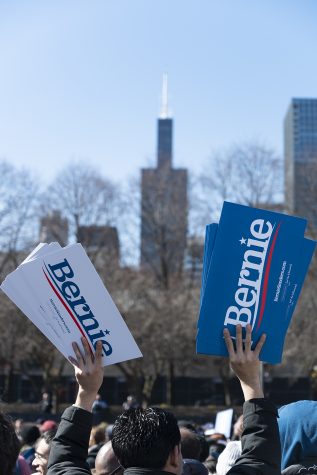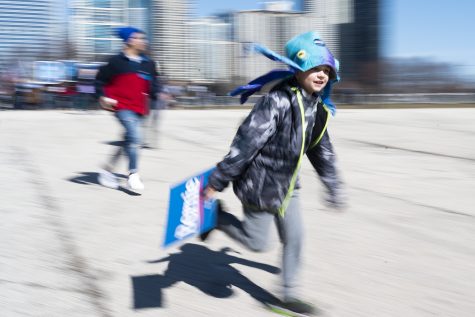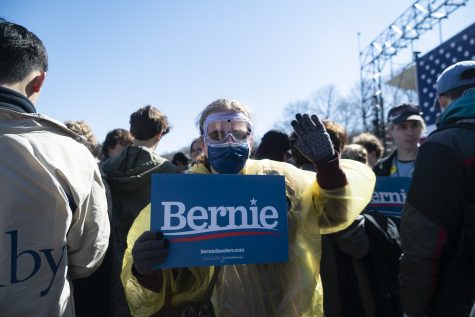 In the countdown to the Illinois primary, Sanders made a campaign stop in Chicago's Grant Park Saturday, drawing a crowd of thousands that went so far back he couldn't even see the end, the senator remarked.
Despite the crowd's booing at every mention of former Vice President Joe Biden—the current frontrunner in the race, in terms of delegate count—Sanders reminded the crowd of the "common enemy."
"The Democratic nomination, as you all know, began with 18 candidates, we're down to two," Sanders said. "We all understand that at the end of the day we are going to get behind the winner because together we know that our differences are far less than our differences with this dangerous president."
As of press time, Rep. Tulsi Gabbard (D-Hawaii) is still in the presidential race and has two delegates.
In 2018, Felino decided to register to vote in Illinois despite being from California, in part because she knew Sanders had a good chance of winning the Golden State—which he did on Super Tuesday—but may need her vote in Illinois.
Felino said she expects Sanders to perform well in Chicago for the Illinois primary on Tuesday, March 17, adding that her neighborhood, Logan Square, is practically gift-wrapped in Bernie stickers. However, she does not know how the rest of Illinois will vote.
Mayor Lori Lightfoot's Friday endorsement of Biden will not play a significant impact on Felino's vote, despite supporting Lightfoot in the mayoral election.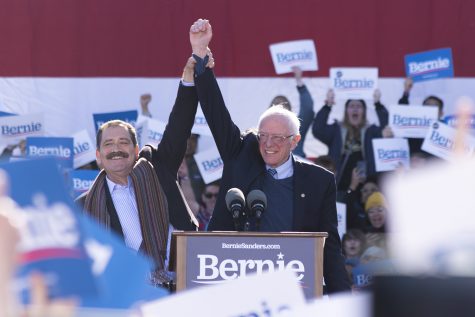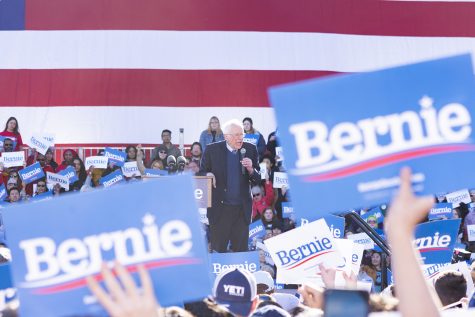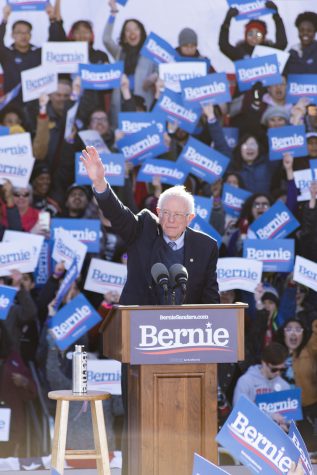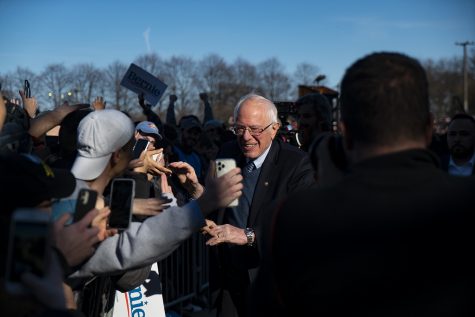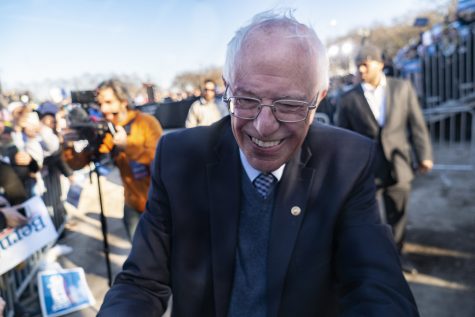 Overall, Sanders has not seen the youth turnout he was banking on this election cycle, he said in a Friday, March 6 press conference, as reported by NPR.
NPR reported approximately 11% of voters under 30 turning out in California polls.
During the rally, Sanders said the only way to beat Trump is through an "energetic" campaign.
"If we're going to beat Trump, we need the largest voter turnout in the history of America, and that turnout looks like Grant Park today," he said. "I know many of you have friends who have given up on the political process. They think politics is bulls–t. … But you've got to tell them that you're sick and tired of hearing them moan and groan about student debt; tired of hearing them talk about racism and sexism and homophobia; tired of them talking about the jerk in the White House. … We've got to tell those people 'Stop complaining and get involved in the political process.'"
In 2016, die-hard Sanders supporters sat out of the general election rather than cast their ballots for then-Democratic nominee Hillary Clinton. This time, Felino hopes they have learned their lesson and, like her, will vote for Biden over President Donald Trump if Sanders is to lose the Democratic primary.
"There's a lot of villainization of Biden on social media," Felino said. "People need to chill out a little bit and realize, 'Do I really want to have another four years of Trump?' And if they don't, just suck it up and vote for [Biden]."