The Chronicle wins prestigious awards
By Zoë Eitel, Editor-In-Chief
October 31, 2017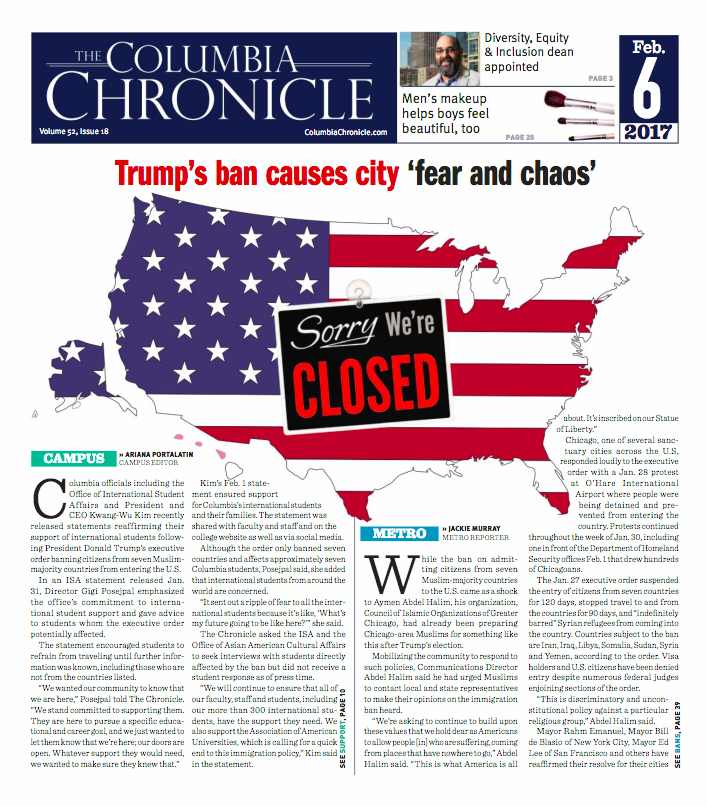 Working in journalism is not about the awards, but it is still exciting when it happens.
The Chronicle won multiple honors in the Associated Collegiate Press 2017 Awards, announced Oct. 28, including the organization's most prestigious award—the Pacemakers, which are awarded to the top 15 percent of student newspapers, magazines, yearbooks and online news sites.
Out of 150 student newspapers that submitted for the 2017 Newspaper Pacemaker, The Chronicle was one of the 23 winners. The Chronicle's sister publication Echo Magazine also won a 2017 Magazine Pacemaker for its 2016 Fantasy Issue.
According to ACP's website, Pacemakers are awarded on the basis of factors that include "coverage and content, quality of writing and reporting, leadership, design, photography and graphics."
ACP also announced its individual awards for categories such as advertisements, photography and articles.
Managing Editor Ariana Portalatin won third place for 2017 Reporter of the Year for three stories she wrote during the Spring 2017 Semester as campus editor.
For the Ad/Editorial Supplement award, The Chronicle took home both the first place award for its 2017 Manifest Guide—with Art Director Zoë Haworth designing and Manifest Creative Director J.J. McLuckie providing the art—and fourth place for its 2016 Orientation Guide.
The Chronicle also took home three honorable mentions for other advertisement awards, including for the 2016–2017 Media Kit for the Brochure/Rate Card category, for a 2017 Manifest advertisement for the Display Ad category, and a 2017 Housing Fair advertisement for the House Adcategory.
Former Graphic Designer James Tsitiridis received first place in the Editorial Cartoon category for "Rhythm of Violence."
Senior Photo Editor Kevin Tiongson, former Senior Photo Editor Wesley Herold and former Photo Editor Esther Bell also won a third place award for Multimedia Story of the Year Photo Essay for their coverage of Chicago's protests during President Donald Trump's inauguration.
The Chronicle congratulates all of its current and former staff members who received awards for their work.