Noisy roots, new routes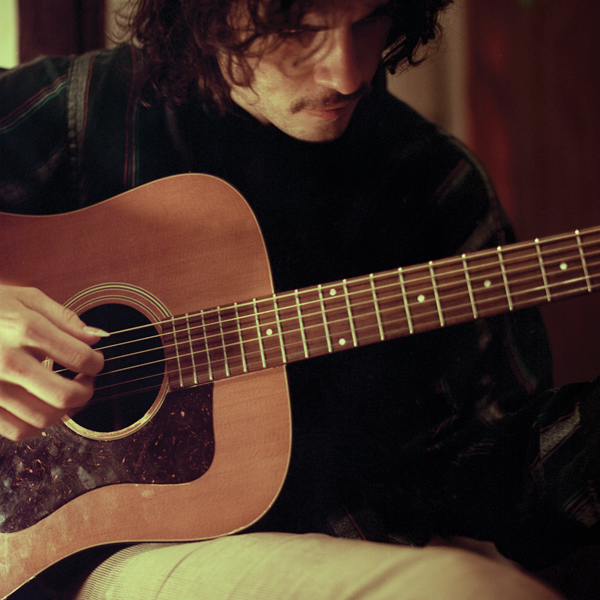 First known as an active member of Chicago's chaotic noise-jazz scene, 24-year-old singer/songwriter Ryley Walker put aside his effects pedals in favor of the simplicity of his own voice and acoustic guitar.
Born into a working-class family in Rockford, Ill., Walker came to Chicago to pursue a college education but dropped out of both Columbia and the University of Illinois at Chicago to tough it out as a songwriter. Walker has played guitar in the avant-garde jazz group Heat Death and acoustic duo Wyoming, composed of Walker and double bassist Andrew Young. He is currently collaborating with Chris Brokaw, the former drummer of seminal indie-rock band Codeine.
His intricate fingerstyle guitar playing is imbued with an eclectic blend of world musics, including improvisational English and American folk tunes, Indian ragas, blues and jazz, while Walker's rugged croon is always on the edge of breaking up.
His debut solo album titled All Kinds of You is scheduled for release April 15 and highlights Walker's hauntingly sentimental vocals and melodic playing. Walker is also currently supporting indie-rock band Cloud Nothings April 10–May 3 as part of the North American leg of their tour.
The Chronicle caught up with Walker to discuss his hometown, decision to drop out of college and love of improvisation.
THE CHRONICLE: How old were you when you started playing music?
RYLEY WALKER: I was probably about 13 years old when I started playing guitar. I started in punk and hardcore bands growing up and none of them were really good, but it was fun [and] the polar opposite of what I do now. Down the road, I started getting really into jazz guitar, so I played a lot of that in high school. Then I got really into noise music when I was like 18 years old. I like really far-out noise jazz—weird jams—and for the past four or five years, I've been focusing on writing nice songs.
CC: What draws you to folk music?
RW: Folk is this thing that belongs to the people [and] whether it's ragas or weird blues tunes, English folk music, American folk music or lots of bebop jazz and free-jazz, it's all surrounded by improvisation.
CC: Describe your songwriting process.
RW: I go to the studio with ideas, but I never have a song. The song's never really done for me. It's kind of maddening but also really nice at the same time. Live, we can make a three-minute song, but on a record, I go for 10 minutes sometimes. I'm lucky enough to play with some of the best free-jazz guys in Chicago and they really keep me going.
CC: How do your live performances differ from studio sessions?
RW: I just get bored so easy, playing the same damn song every night. It's like, how far-out can we make it? How weird can we make that section? How f–ked up do we make it?
CC: Why did you decide to drop out of college?
RW: To be honest, I'm just not a good student. I was more focused on smoking a bunch of grass and playing guitar all day…. I don't recommend that to anybody. I don't think it was the right move necessarily, but it was what I did. I don't regret it.
CC: What defines you as a lyricist?
RW: I definitely have to write from personal experience. Again, it's such a huge challenge. It's so in your face. I imagine I like to paint a picture in my head and I talk about it a lot. That's kind of my approach…. I just like the idea of place and time and feeling.
CC: What was it like growing up in a town like Rockford?
RW: Rockford is a big s–t hole—sorry for my language. It's kind of what it's known for, but my family's cool. It's just kind of [a] middle-class family. My dad and mom are both working stiffs. They still work like 50—60 hours a week all the time. I just came from that background of having to work really hard to get things you like.
CC: How do you think the Cloud Nothings' fans will respond to your music?
RW: Having the polar opposites of music, it's kind of cool. I feel the same way [Cloud Nothings] do: You go see a show and there's like three of the same band. It's not really my thing…. I think the audience will like it a lot. They already have good taste in rock music, so I feel like if I play well enough, they'll like it. It'll be a challenge, but it'll be really fun.
CC: Do you expect to stay true to your 'Ryley Walker the Folk Musician' persona, or will you go back to noise?
RW: This has definitely been the most rewarding experience. I've got to travel a lot doing it, and the stuff I came from, like the noise and jazz, it's all part of me. I can't get rid of that. I love it all so much and I'd do it all in any second, but at this time, I'm pretty occupied with that and it's been fun. It's been the most challenging. I can't imagine not doing this for the rest of my life, but as far as the other stuff, I'm always happy to do it if it makes sense.
To hear more, visit www.windishagency.com/artists/ryley_walker