Awkward: How do you stay friends with an ex?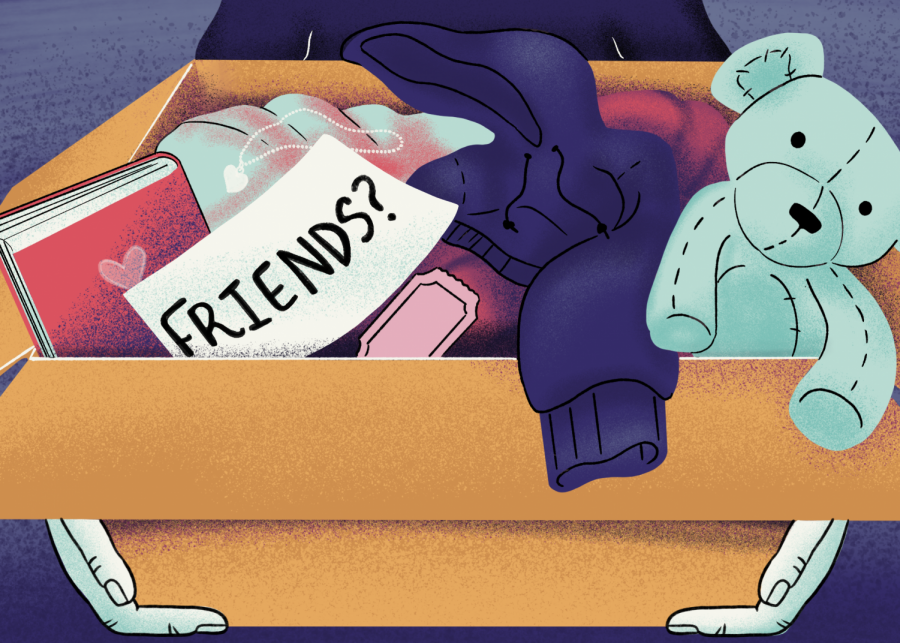 You are snuggling up next to your partner, ready for a cozy Friday night in, when your phone lights up. Shining bright in the notification bubble is the name of your ex, attached to a friendly text. After a polite back and forth for a few messages, the conversation leads to a platonic Zoom chat to catch up a few days later.
Your last breakup was—in a word—rough. But you and your ex were friends before you were dating, so why not after?
The Chronicle asked experts for advice on how to get back on good terms with your ex—without getting back together.
Ask yourself the tough questions.
Alexandra H. Solomon, clinical psychologist at The Family Institute at Northwestern University, said the question you should be asking yourself is why you want to be friends with your ex.
"That clarity has to precede any decision-making because very often the desire to be friends with one's ex is really complicated," she said. "Some of the motivators for maintaining friendship are really unhealthy."
She said if the person who broke off the relationship is initiating contact, it could be an attempt to minimize their grief or guilt. But if the person who was broken up with is initiating, they may be hoping the other person will change their mind and want to get back together.
Communication is a must.
Hollie Schmid, marriage and family therapist at Relationship Reality 312, said she would not recommend being friends with an ex because of the potential difficulty in differentiating boundaries between a romantic relationship and a friendship.
But if you find yourself already in this situation, she said a conversation with your ex about boundaries can be a big help. Continuing this conversation is important if you're in a relationship and your friendship starts to affect you and your partner, Schmid said.
"If it's something that my friend—which is my ex—is doing, I would communicate what the boundaries are and make sure that they know … they're not allowed to have a say on my current relationship," she said. "But if … your current partner is not happy with you being friends with your ex, then … I would encourage making that decision once you know that this is a relationship that you confidently see yourself moving forward in."
In a Jan.17 email to the Chronicle, psychologist and friendship expert Irene S. Levine said if your partner is upset with your friendship with your ex, talk to them to see what is troubling them. Are they feeling jealous? Are they feeling left out of this intimate relationship you have with another person? Are they insecure about your relationship with them?
If both you and your ex are in new relationships, it is important you both communicate you are in a relationship up front, said Bonnie Tsai, founder and director of Beyond Etiquette, a social and business etiquette consulting agency.
What if you're single?
But if neither of you are in a relationship, Tsai said creating boundaries is still important. Ask what both of you are here for: fortifying friendship, romantic relationship rekindling or something else.
Making sure you're on the same page and respecting each other's boundaries, she said, is the most important aspect of maintaining friendship with an ex.
"Unfortunately, when we break up with someone and we're no longer with them, we kind of lose a best friend," Tsai said. "We get to know them so well over the course of our relationship, but because we broke up, they're kind of now a stranger or an acquaintance."