Kim appoints new chief of staff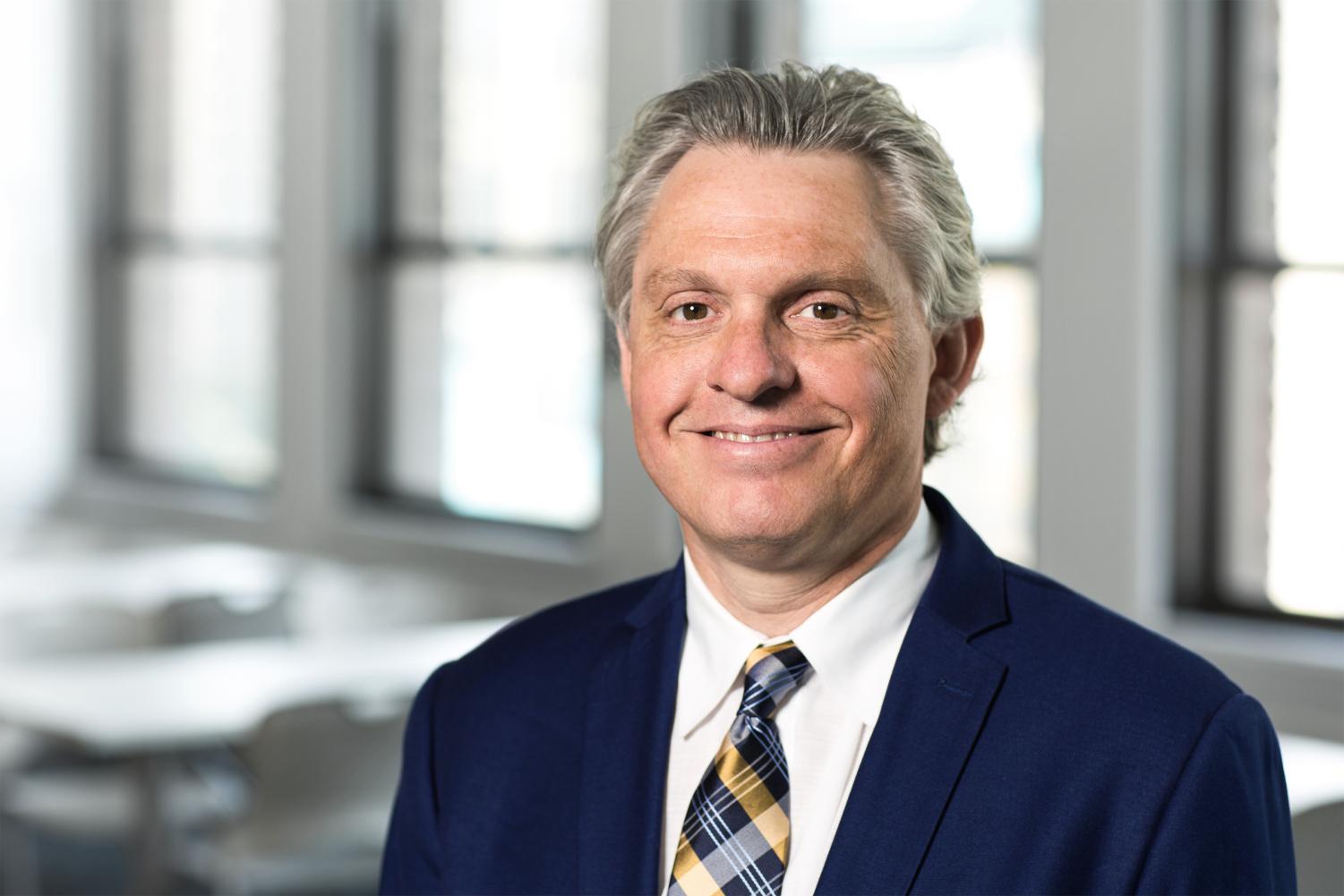 President and CEO Kwang-Wu Kim announced his appointment of former Executive Vice Chancellor and Senior Adviser at the City Colleges of Chicago Laurent Pernot as his new chief of staff June 19.
Pernot will serve on the president's cabinet, overseeing all Office of the President operations and advising Kim and Board of Trustees Chairman Bill Wolf on policy, college governance and strategy. He will also help develop key initiatives and projects, including the college's Strategic Plan, according to a June 19 press release from the college.
"Columbia and President Kim both have a very strong reputation and record of achievement in Chicago in terms of advancing students academic and professional goals," Pernot said. "Columbia is such a huge contributor in the region that it's a real honor to be associated with it."
Kim said he received 92 applications for the position after starting his search following former Chief of Staff Dayle Matchett's departure in November 2016, as reported Nov. 4, 2016, by The Chronicle. He said he chose Pernot because of experience in supportive roles in higher education.
Pernot, who officially assumed the role July 5, has more than 20 years of experience in management and institutional advancement, according to the college's press release. He oversaw and coordinated several initiatives during his six years at City Colleges of Chicago, including rebranding, construction of Malcolm X College, scholarship initiatives and labor contracts.
"He's a very strategic thinker [and] has a very strong orientation toward action and getting things done," Kim said. "One of the roles of chief of staff is to observe and think about 'What are the institution's priorities, president's priorities? What are some of the things that seem to not be advancing and as chief of staff, what can I do without being directly in charge to help people get things done?'"
Eugene Munin, City Colleges of Chicago general council said he worked with Pernot for four years, including budget and finance, policy issues, enrollment, tuition, and employment.
"Laurent is a guy who is very passionate, very hard working, honest, and he's a problem solver," Munin said. "It's good to have those people around. None of us are not replaceable, but he's a guy we will definitely miss just because of the contributions that he made."
Pernot said he is happy to join Columbia because of the impact both the college and Kim have had on the city and is excited to come aboard at a time when the college is reorganizing departments and establishing new programs. He added that he recognizes the Strategic Plan as a big focus for Columbia and looks forward to helping the college further implement it.
Pernot said his duties at the City Colleges of Chicago were similar to those in his new position—to supporting leadership and helping to advance initiatives.
"Obviously, Columbia has got its own culture and its own set of achievements," Pernot said. "But both institutions share a commitment to access, to excellence, to enhance student outcomes and there's a lot of similarities in terms of our profile in Chicago and the very important contributions both institutions made in terms of helping students from the city and beyond achieve their academic and professional goals."